6 Cheapest Places To Eat at US Disney Theme Parks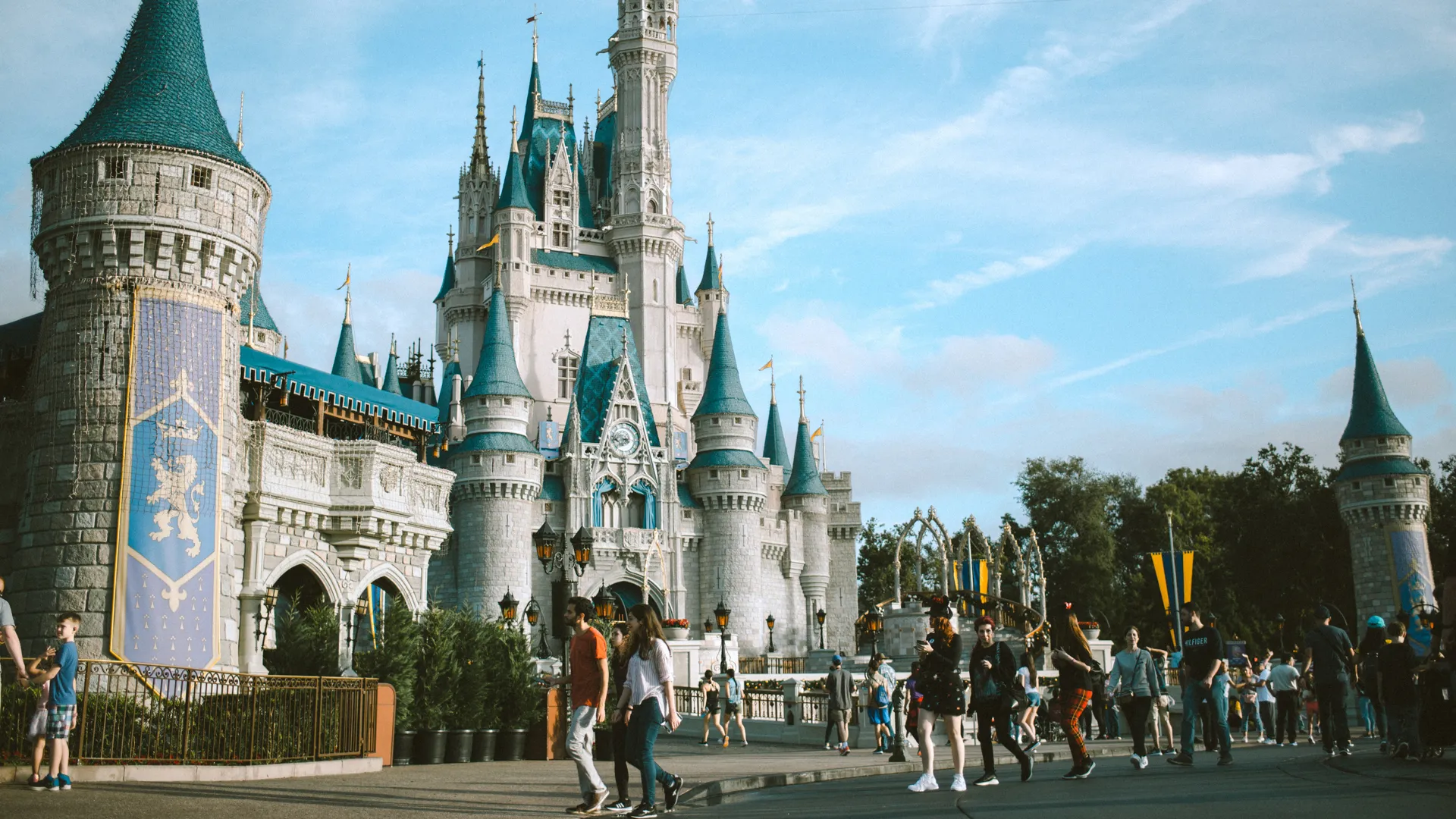 Savvy visitors to Disneyland and Walt Disney World Resort know you can save money if you bring your own food and snacks into the parks. However, some visitors enjoy grabbing a quick bite to eat or a snack during their trip. Where can they go to find inexpensive, delicious dining options?
Whether you're heading to Disneyland or Walt Disney World Resort, there are several restaurants where you can stop for cheap menu items. Here are the cheapest dining spots at U.S. Disney parks.
Gaston's Tavern
Location: Magic Kingdom Park, Walt Disney World Resort
Kelly Eatmon-Cole, travel agent with Pure Magic Vacations, is an avid Walt Disney World Resort vacationer. She recommends starting your arrival at the Magic Kingdom park with a visit to Gaston's Tavern. 
Grab a warm cinnamon bun to start the trip on a sweet note. "These rolls are huge and are a great price at $6.79," Eatmon-Cole said. "Be sure to ask for extra frosting!"
Earl of Sandwich
Location: Downtown Disney District, Disneyland and Disney Springs, Marketplace, Walt Disney World Resort
Inexpensive breakfast, lunch and dinner options are all readily available at Earl of Sandwich. While this quick-service restaurant is usually busy, Eatmon-Cole said you can find sandwiches all under $10. (This is true of both the Downtown Disney District and Disney Springs, Marketplace Earl of Sandwich locations.)
Those dining at Earl of Sandwich in Disney Springs also receive additional breakfast options. These include breakfast bowls and oatmeal, all priced under $10.
Make Your Money Work for You
Blaze Fast-Fire'd Pizza
Location: Disney Springs, Town Center, Walt Disney World Resort
Hungry for pizza? Each signature pizza on the Blaze Fast-Fire'd Pizza menu is under $11. 
The build-your-own pizza option is priced at $10.45 with the build-your-own one-top pizza priced at $8.95 and build-your-own two-top pizza priced at $9.95. High-rise and gluten-free dough options are available for an additional $2.50 per pizza.
ABC Commissary
Location: Disney's Hollywood Studios, Commissary Lane, Walt Disney World Resort
Lunch and dinner options at ABC Commissary range from $10.29 to $12.99 for tacos, sandwiches and salads. 
Eatmon-Cole's personal favorite is the shrimp tacos. The tacos order includes beans and rice on the side. "This can easily be split between two adults as small plates or even a child and an adult for two complete meals," she said.
Corn Dog Castle
Location: Paradise Gardens Park, California Adventure Park
Gavin Doyle, founder of DisneyDose.com, said the corn dogs at Corn Dog Castle usually come with a small bag of chips or Cuties mandarin. However, Doyle said you can request the corn dog à la carte when placing your order. This allows visitors to get only the corn dog and save a few dollars.
"Be aware the à la carte option is not listed in the Disneyland app," Doyle said.
Erin McKenna's Bakery NYC
Location: The Landing at Disney Springs, Walt Disney World Resort
With brownie bites starting at $2.95, fans of sweet treats will find plenty of delicious baked snacks at Erin McKenna's Bakery NYC. Eatmon-Cole said the bakery also offers a wide range of vegan, kosher and gluten-free treats to indulge in.
More From GOBankingRates
Photo Disclaimer: Please note photos are for representational purposes only.

BEFORE YOU GO
See Today's Best
Banking Offers