10 Costco Foods You Should Include in Your Weekly Shopping Budget

6 min Read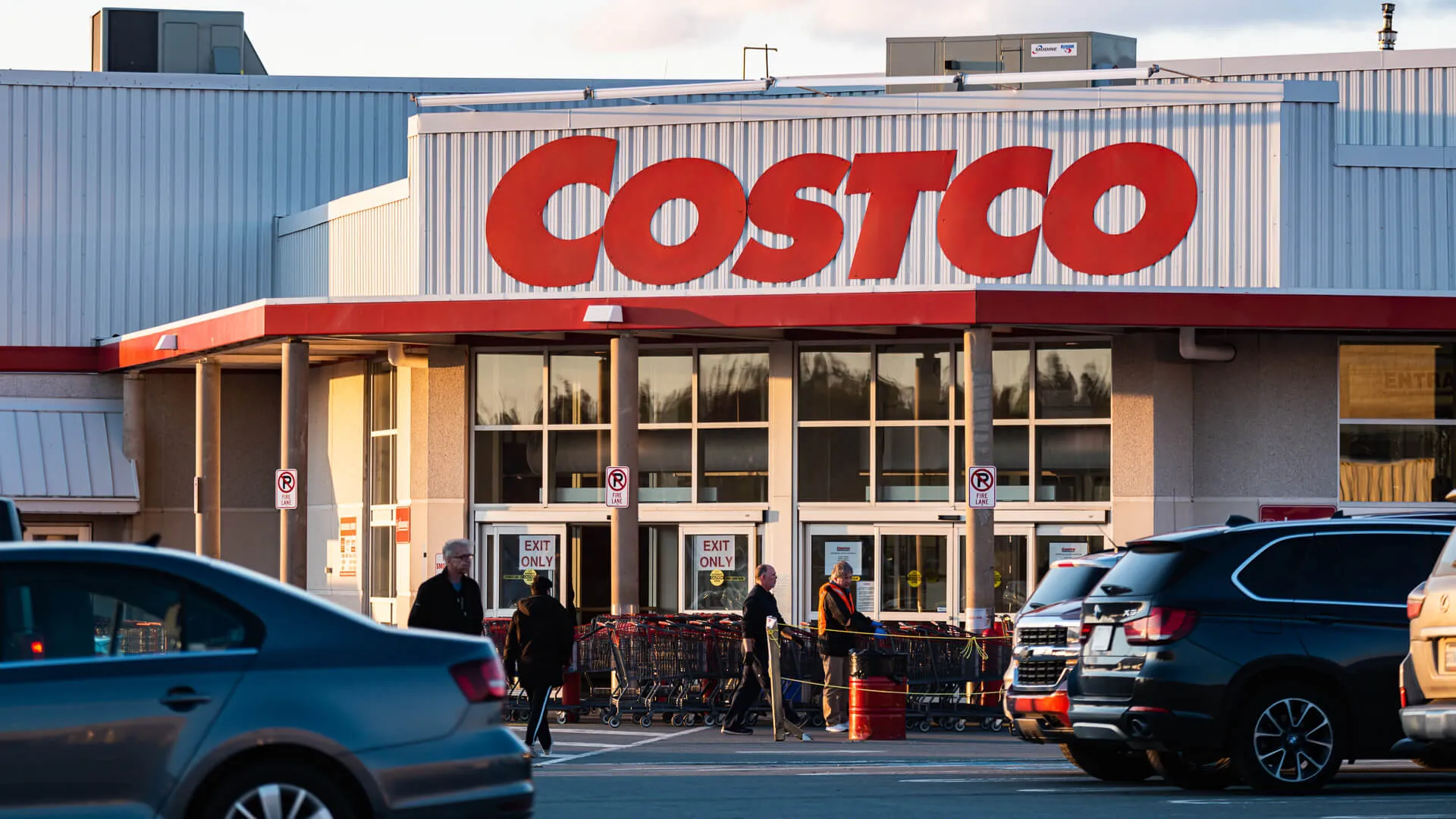 Costco is amazing, but it can also feel overwhelming. You want to make sure you're buying items you'll actually use that are also a good deal.
It's easy to get distracted by large quantities of everything you can imagine, typically at lower prices than you'll find at other stores. Of course, you'll always want to keep the number of people you're actually feeding in mind, as bulk items aren't a good deal if you end up tossing a good portion of them.
No two shopping trips to Costco are ever the same. This is due to the changing nature of available items at your local warehouse, as well as your likely desire to not eat the exact same things every week.
However, there are several items you'll definitely want to consider having on hand as staples in your household. Here's a look at 10 Costco foods to buy on every shopping trip, as they're a great deal and can even make your busy week less hectic.
Kirkland Signature Rotisserie Chicken
Honestly, one of the best deals you'll find at a grocery store, the Kirkland Signature Rotisserie Chicken is a steal. Beyond the price, one of the greatest things about this chicken is the versatility it offers.
Serve it for dinner as an easy main course or put it on a sandwich or salad for lunch. You can even do something different with it each week to ensure you don't get tired of it.
Take Our Poll: Do You Think AI Will Replace Your Job?
Cello Variety Pack, Cracker Cut, Premium Sliced Cheeses
The Cello Variety Pack offers something for everyone. Enjoy approximately 32 slices each of cracker cut aged cheddar, Jarlsberg, creamy Havarti and Dutch gouda.
You can do so many different things with this variety pack. Pair it with crackers for an afternoon snack, put a few pieces on a sandwich or turn it into a cheese tray when entertaining.
Since there's around 128 total slices in each pack, each slice only costs about $0.12. You will never regret opening your refrigerator and finding bite-sized, pre-sliced cheese.
Make Your Money Work for You
Kirkland Signature Cheese, Fruit & Nut Snack Packs
Healthy, delicious and satisfying, Kirkland Signature Cheese, Fruit and Nut Packs are a must-buy. Each box contains 16 single-serve packs, meaning they cost just $0.87 each.
Eight packs contain natural sharp cheddar cheese with sea-salted cashews and dried cranberries. The remaining eight consist of natural white cheddar cheese, also with sea-salted roasted almonds and dried cranberries.
A quick and easy snack you can enjoy guilt-free, these 1.5-ounce packs area ideal for work, home or on the go.
Kirkland Signature Cheese Pizza
If you're like many households, pizza is a weekly staple at your dinner table. Save money on delivery by purchasing a four-count pack of Kirkland Signature Cheese Pizza.
Each 16.95-ounce frozen pizza is topped with 100% real cheese and contains no preservatives or hydrogenated oils. Plus, they're made with a breadcrumb crust, promising extra deliciousness.
Alternatively, if you're more of a pepperoni family, you can opt for the four-count Kirkland Signature Pepperoni Pizza, priced at $16.99.
Read: 9 Best Aldi Products To Buy Instead of Name-Brand Alternatives
Kirkland Signature Baguette
Everyone loves a baguette, so you can't go wrong with a Kirkland Signature Baguette two-pack. Each baguette Weighs in at 24 ounces, and can be paired with anything.
Serve it with soup on a chilly day, use it to make a sandwich, pair it with a salad or cut it up and put it on a charcuterie board. Given the sheer number of uses, you'll quickly see the benefit of always having at least one baguette on hand.
Do note, these baguettes should be used within one day of purchase or frozen for later use.
Kirkland Signature Stir-Fry Frozen Vegetable Blend
Weighing in at 5.5 pounds, having the Kirkland Signature Stir-Fry Frozen Vegetable Blend on hand is a decision you won't regret. Featuring a mix of sugar snap peas, red peppers, mushrooms, carrots, onions and more, this is an easy way to enjoy a hearty mix of vegetables.
Adding a protein and serving stir-fry for dinner is the most obvious use, but you don't have to stop there. These vegetables can also serve as a quick, easy and healthy side dish.
Make Your Money Work for You
Kirkland Signature Ready-Made Dinner
You're a busy person who doesn't always have time to make dinner. Thankfully Costco has that covered in a both a delicious and cost-effective manner.
Choose from a variety of options, including Kirkland Signature Ravioli Lasagna with Beef and Pork — $20.79, i.e., $5.84 per pound — Kirkland Signature Chicken Street Tacos, 12-count — $18.81, i.e., $6.42 per pound — and Kirkland Signature Chicken Pot Pie — $26.95, i.e., $4.67 per pound.
This will allow you to save money on takeout, and depending on the size of your family, you'll also likely have leftovers.
Kirkland Signature Organic Fruit & Vegetable Pouches
If you have babies and toddlers, you know how expensive pouches can be. Prepare to be amazed, as you'll pay just $0.61 per pouch with this 24-count pack of Kirkland Signature Organic Fruit and Vegetable Pouches.
You'll receive 12 apple, strawberry and spinach pouches, along with 12 apple, mango, yellow carrot and peach pouches. They're also gluten free and contain no added sugar, so you can feel great about what you're feeding your little ones, while saving money.
Nature Valley Sweet & Salty Nut Bars
Just as the name suggests, Nature Valley Sweet and Salty Nut Bars can satisfy multiple cravings in one bite. Delicious and filling, each box contains 48 bars, which makes the per unit price just $0.38.
These bars are a pantry staple, because they're a cheap and quick snack. Put a few in your desk at work, keep one in your bag or put them in your kids' lunchboxes. When you see the size of the box, you'll assume it will last awhile, but 48 tasty snack bars will disappear faster than you expect.
Kirkland Signature Spinach Salad with Poppyseed Dressing
Healthy and hassle-free, Kirkland Signature Spinach Salad With Poppyseed Dressing makes eating your greens easier than ever. Containing a variety of ingredients, such as hard-boiled eggs, cherry tomatoes, red onions, craisins, cheese and bacon, this massive pre-made salad weighs 2.75 pounds.
The possibilities are endless — turn it into a week's worth of lunches, serve it for dinner or bring it to a potluck. When you think about how much time and effort it would take to make this salad from scratch, you'll definitely want to just keep buying it each week.
More From GOBankingRates
About the Author