9 Grocery Items To Buy at Dollar Tree This Fall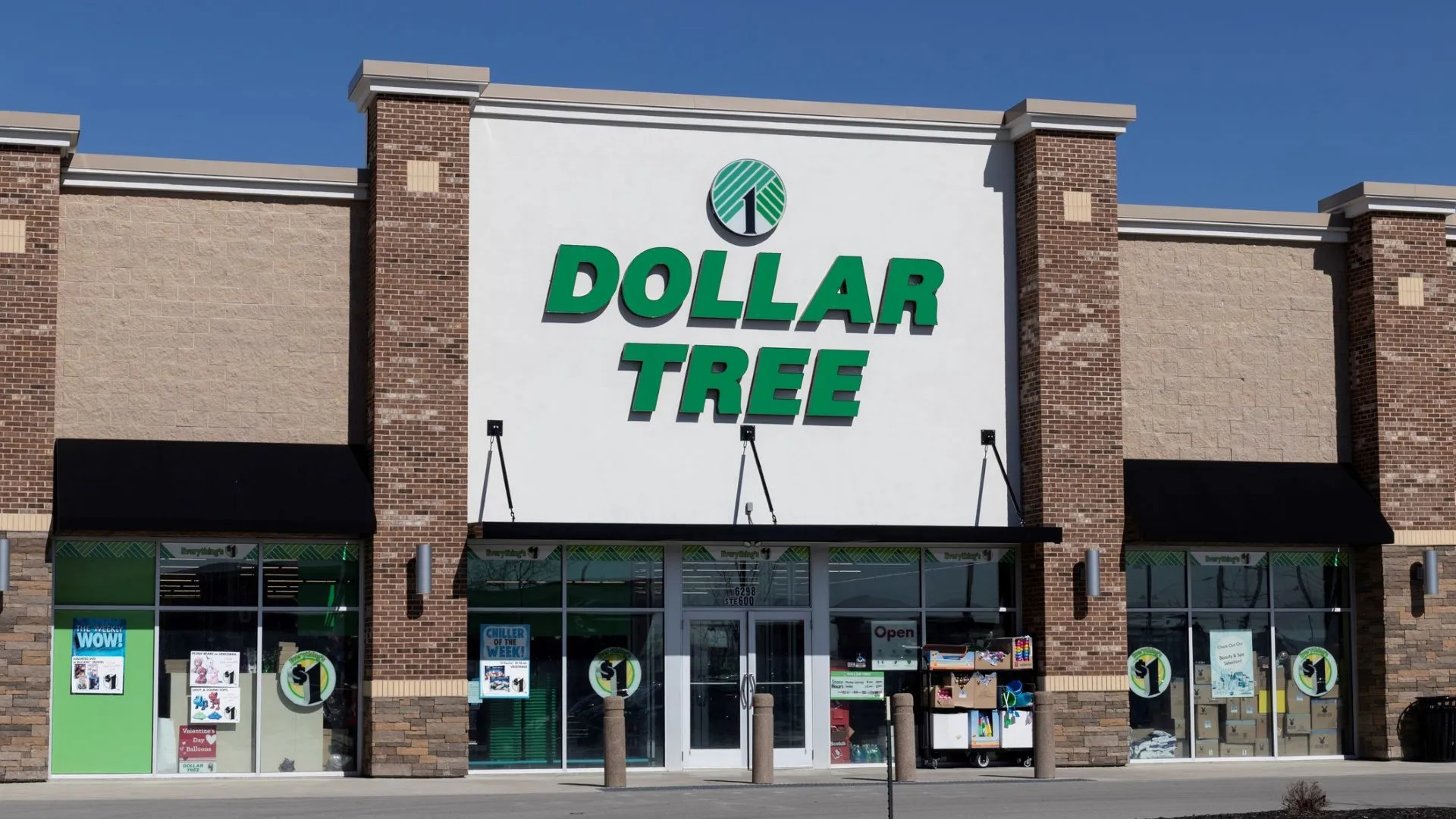 Campbell's Chicken Gravy
Price: $1.25 for 10.5-ounce can
Whether you're preparing for Thanksgiving, or just trying to whip up something to complement the autumn mood, chicken gravy is a fall staple. Melissa Cid, a consumer savings expert at MySavings says buying your chicken gravy at Dollar Tree is a smarter move than buying it elsewhere. "Dollar Tree has Campbell's chicken and turkey gravy for $1.25, which is $1 cheaper than Walmart." 
So Natural 100% Pure Pumpkin
Price: $1.25 for 15 oz.
There is nothing more fall than pumpkin pie. Cid points out that stocking up on pie supplies at Dollar Tree is a good idea, since they'll typically sell for more at your neighborhood grocery store. "You can score 15oz cans of So Natural Pumpkin and Mother's Maid Cherry Pie Fillings for only $1.25 each. The same products will cost you almost double at the grocery store," Cid said. She's right; at Ralphs, pure pumpkin will cost you $2.69 for the same size. And, that's from Ralphs store brand.
Make Your Money Work for You
Cooking Concepts Tin Pie Pan
Price: $1.25
While we have pie on the mind, Cid says to pick up this tin pie pan as well. At Ralphs, a pack of three will cost you $9.99, so it's still a better deal to pick up three of these individual pans, rather than the pack at the grocery store.
Snowman Mug
Price: $1.25
Yes, it's only October, but the holidays are just around the corner, and you'll save money buying your supplies now than you will if you wait. This mug is a great example of that. At only $1.25 for a 20 oz. cup, you're getting a great deal. Especially when you compare it to a Santa mug at Walmart that only holds 15 oz. and sells for $12.99. 
True North Pure Energy Seltzer
Price: $1.25 for 4
Dollar Tree is having a closeout sale on these seltzer energy drinks. If you love the cucumber, black cherry or grapefruit lemonade flavors, you're in luck. You can get 4 cans of 12 oz. each for under $2. At Walmart, it will cost you $17.00 for 12 of the 12 oz. cans. You're better off picking up three packs at Dollar Tree than picking up the 12-pack at Walmart. 
Colgate Optic White Toothpaste
Price: $1.25 for 3 oz.
Dollar Tree often has "bonus buys," which means they sell daily essentials in larger sizes. One of their specials right now is this Colgate toothpaste. At Walmart, this same brand costs $7.79 for a 4.2 oz tube, which means you're still better off buying two tubes at Dollar Tree than at Walmart. One note: this is an in-store only deal, so visit your local Dollar Tree to take advantage of it. 
Make Your Money Work for You
7-Day Pill Organizer 
Price: $1.25
Organizing your pills should not cost a fortune. You can pick up one of these organizers labeled with the days of the week at Dollar Tree for $1.25. At Walmart, a similar organizer (not labeled) will cost you twice as much.
Dryer Balls
Price: 2 for $1.25
Dryer balls help your laundry dry faster by preventing clumping in the dryer. At Walmart, a pack of four of these will cost $7.29. That's three times the price of dryer balls at Dollar Tree. 
Picture Frame
Price: $1.25
The holidays means lots of photos will be taken, some of which you might even want to frame in your home. Dollar Tree offers an array of frames at affordable prices. For example, you can get a 5×7 frame for just $1.25. At Walmart, a similar frame for the same size will cost you $4.24. Even a pack of two 5×7 frames from Walmart is $2.86, which is slightly more than it would cost you to buy two individual frames at Dollar Tree. 
More From GOBankingRates