The Priciest Dessert in the World Is Actually a Birthday Cake
Aside from the diamonds, this cake is completely edible.
A bedazzled birthday treat takes the cake for the world's most expensive dessert at $75 million.
The record-breaking cake was created by designer Debbie Wingham — also famous for making a $17.7 million dress — and features a miniature fashion runway with hand-sculpted edible figurines dressed in colorful fondant couture. Some jaw-dropping fun facts: The cake is 6 feet long, weighs nearly 1,000 pounds and required more than 1,100 hours to make.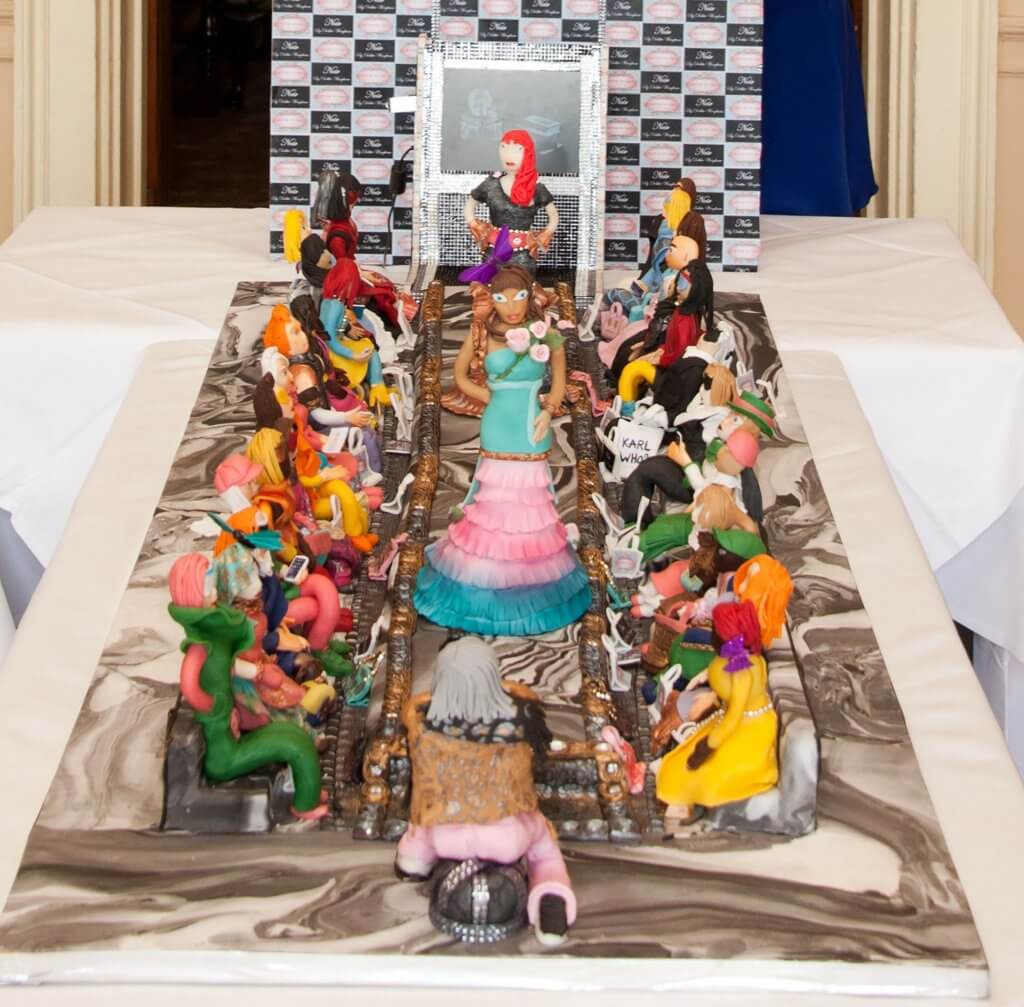 Read about crazy expensive cakes, dresses and more in celebrity weddings with outrageous price tags.
But the labor cost is easily dwarfed by the 4,000 diamonds adorning the cake. Seventeen of those rocks are worth more than $45 million on their own: 15 5-carat white diamonds, a 6.4-carat yellow diamond and a 5.2-carat pink diamond. Other notable stones include 75 3-carat black diamonds, 73 3-carat and 400 1-carat white diamonds.
Not a Joke: Inside the Taco That Costs More Than a Prius
The cake and its bling aren't just for show, though. Take a bite out of the runway to taste "triple Belgium chocolate with chocolate ganache and chocolate truffle cream," and sample the front-row seats for "Madagascan vanilla bean with mascarpone cream and strawberry conserve," CNBC reported.
The $75 million cake — purchased by an unnamed client in the United Arab Emirates for his daughter's engagement and birthday party — easily shatters the previous record of $52.7 million. For perspective, the average wedding cake costs $500, according to WeddingWire, with most couples dropping $300 to $689 on dessert.
Eye Candy: The Most Expensive Royal Weddings in History
Can't believe these price tags? Try keeping a straight face when you find out about the splurges of the filthy rich.
More on Food and Money