The 10 States With the Highest Grocery Bills May Shock You — How Does Yours Stack Up?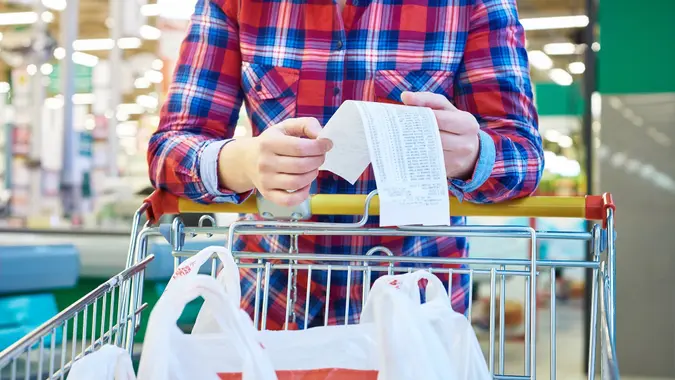 sergeyryzhov / iStock.com
It's no secret that inflation has taken a toll on Americans' wallets. The price of food increased 4.3% overall in the past year, according to the latest Consumer Price Index (CPI) and consumers are continuing to feel the pinch at the grocery store across the country.
Yet, which state you live in might make a difference, according to new research by Now Patient, which has revealed the top 10 states where shopping for groceries carries the highest monthly price tag per person:
Hawaii: $556.76
Vermont: $497.41
Alaska: $483.24
New York: $482.87
West Virginia: $427.19
Mississippi: $423.33
South Carolina: $411.29
Massachusetts: $406.21
Washington: $402.08
Pennsylvania: $401.02
"Between August 2022 and August 2023, grocery prices in the US increased by 4.3% and as everyday items continue to grow on an upward trajectory, it's clear to see that Americans are paying a lot more for groceries, gas, health insurance and more depending on the state they live in," said Rajive Patel, medical writer at Now Patient.
Patel said that one of the biggest disparities noted in the 'US Costly States' research is the difference in price Americans pay for groceries depending on where they live. On average, New Hampshire citizens are paying $183 per month per person, which is considerably less than in Hawaii, where residents are paying $556.76, which is sure to pile the pressure on the finances of Americans living in the state.
"The research carried out by our experts highlights the cost of living across the US, as well as how the state you live in can see you experiencing much higher outgoings than those in other areas of the country," added Patel.
More From GOBankingRates
Make Your Money Work for You