6 Target Meals That Are Cheaper Than Buying Takeout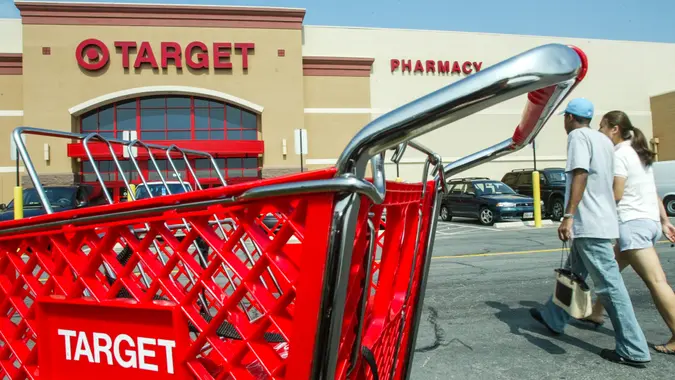 Alex Wong / Getty Images
Americans spend an average of $3,631 a year on takeout food, according to a Bureau of Economic Analysis data posted on Betway. That's approximately $303 per month.
If you think about it, that's around $75 per week spent on food. The worst part is that the money spent probably isn't buying more than a couple of meals per week if you're feeding a family. 
If you find that your drive-thru or curbside meal habits are taking a toll on your bank account, here are six Target meals to try instead.
Rana Meat Lasagna Meal: $14.69
If your takeout go-to is fast-food Italian, you may want to opt instead for Rana Meat Lasagna. Loaded with 100% beef, creamy ricotta, tomato sauce and melty mozzarella, it contains six one-cup servings for $14.69 and has a 4-star rating from Target shoppers. To round out the meal, you could also purchase a package of Market Pantry Frozen Garlic Bread, which serves five for $2.89, and a bag of salad with five servings for $2.19. You'd still spend less than the almost $60 it would cost you to buy a Family-Style Lasagna Bundle at Olive Garden.
Jimmy Dean Delights Breakfast Sandwiches: $8.49
Rather than buy your favorite breakfast sandwich at Starbucks for around $5 — and your favorite beverage to go with it — you can get two sandwiches for less than the price of one at Target. Jimmy Dean Delights turkey sausage, egg whites and cheese frozen English muffins come in packs of four for $8.49 at Target, which comes out to $2.12 per sandwich.
Good & Gather Grilled Chicken Breast Skewers: $8.99
These pre-cooked grilled chicken breast skewers, which come in a six-count pack, feature rotisserie-style seasonings and can be heated up for a quick lunch or dinner in the microwave, oven or on the grill. The serving size is two skewers, which makes for three servings.
Make Your Money Work for You
Add a starch, such as rice, and some roasted veggies for a tasty, filling meal. To compare, a Margarita Grilled Chicken meal at Chili's is $14.29.
Newman's Own Pizza: $7.99
If you like to have a pizza night now and again, Newman's Own Thin & Crispy Crust Uncured Pepperoni Pizza — rated as one of the best frozen pizzas by Food Network staffers — offers three servings for $7.99. To compare, a medium pepperoni pizza from Papa John's is $13.99.
Target also stocks other flavors of Newman's Own pizza, including Supreme, Four Cheese or White Pizza for the same price. Additionally, If you're a fan of cauliflower crusts, Caulipower's Margherita pizza is also highly rated by Food Network staffers, and is $7.69 for two servings.
Somos Mexican Peacadillo Burrito Bowl Kit: $9.49
If vegan Mexican food is what you're in the mood for, try the Somos burrito bowl kit that gets high marks from Target shoppers. The kit, which serves two and is gluten-free, contains cilantro lime white rice, Mexican black beans, salsa verde and plant-based protein filling. You can also make this meal even better by adding toppings like fresh avocado and vegan sour cream and cheese. To compare, a Plant-Powered Lifestyle Bowl from Chipotle is $12.40.
Good & Gather Frozen Chicken and Vegetable Potstickers: $6.89
These Chinese-inspired chicken-and-veggie potstickers come in a box of 12 to14, which equals about 3.5 servings. They contain chicken, cabbage and carrots and are seasoned with garlic and ginger. The box also contains sweet dumpling sauce. Add stir-fried veggies and steamed rice (or egg rolls and miso soup) to round out the meal. Either way, you'll spend much less than you would on Chinese takeout. 
Make Your Money Work for You
More From GOBankingRates