Why Prescription Drug Prices Are Rising — And How You Can Save
Learn how much Americans are spending on prescription drugs, and why prices are going up.
ing money on your health is arguably one of the best investments you can make. However, healthcare and medication often don't come cheap. And if you've noticed an increase in your prescription drug costs, you're not alone.
Drug prices in the U.S. are rising at a rate that's outpacing inflation. And while you've probably heard of some eye-popping price increases — like the sixfold hike in EpiPens rates — it's all part of a larger industry trend that's resulting in higher drug costs across the board. Read on to see what's causing the recent drug price hikes, along with tips to save money on the medication you need.
How Much Are Americans Spending on Prescription Drugs?
If you take one or more prescription drugs, you might have noticed a rise in your healthcare costs in the last few years. According to a 2016 report by Express Scripts, the largest provider of drug benefits in the U.S., list prices for brand drugs rose 10.7 percent in 2016. However, unit prices for drugs rose just 2.5 percent.
Make Your Money Work for You
If you receive drug benefits from your employer, those list price increases might not have hit your wallet too hard. For example, the average Express Scripts member paid $11.34 on out-of-pocket expenses for medication each month in 2016, and spending on prescription drugs for plan members and their families increased just 3.8 percent. Still, employer health insurance providers are spending more on prescription drug costs. In fact, accounting firm PricewaterhouseCoopers projects that pharmacy costs will comprise 17 percent of employer health spending in 2017, compared to just 14 percent in 2007.
Clearly, Americans are spending more on their healthcare. However, the reasons for the price hike might be more complex than you think.
Related: 10 Best and Worst States for Health Insurance Costs
Medical Drug Use Is on the Raise
An increase in prescription drug usage is one of the reasons for the rise in prices. Research from the Centers for Disease Control and Prevention found that 47.3 percent of Americans took at least one prescription drug in the last 30 days between 2009 to 2012, compared to just 39.1 percent of people between 1988 to 1994. Women tend to use prescription medication more often — 51.8 percent reported taking at least one prescription in the past month between 2009 to 2012, compared to just 42.7 percent for men.
Make Your Money Work for You
And the use of multiple prescription medications is rising, as well. According to the CDC, 10.1 percent of survey respondents used five or more prescription drugs in the past month between 2009 and 2012, compared to just 4 percent in the earlier block of years.
The Cost of Specialty Drugs
The largest area of growth between 2014 and 2015 was in specialty medications, often used to treat rare diseases. Created using high-tech development methods, specialty drugs are often derived from bacteria, viruses and other living cells.
They might also have higher-tech administration methods or require special handling and distribution to stay effective between manufacturing and usage. As a result, specialty drugs are often sold at a higher cost per dosage to recoup development costs.

Because of the higher production costs, it's no surprise that increases in specialty medication spending outpaced those for drug spending overall. QuintilesIMS, a biopharmaceutical development company, reported that specialty drug spending increased more than 15 percent from 2014 to 2015, accounting for $121 billion in drug spending overall.
Specialty and rare medications are among the most expensive drugs on the market, according to GoodRx (as reported by Business Insider), a health startup that tracks prescription drug prices and provides discounts. For example, Firazyr, a medication used to treat rare hereditary angioedema, costs $35,800 for just three syringes. Sovaldi, a new specialty drug used to treat hepatitis C, costs $1,000 per pill, and the hepatitis C medication Daklinza costs a whopping $54,300.
Make Your Money Work for You
Increased Access
Some of the increase in healthcare costs comes from increased access. The passing and implementation of the Affordable Care Act gave more Americans access to health insurance — which means more Americans are able to access care and receive treatment. PWC also pointed to increased access to behavioral health services as a cause for higher costs, though many believe access to mental healthcare will save money in the long run.
According to GoodRx, several drugs lost insurance coverage in recent months, leading to larger out-of-pocket expenses for consumers. However, the company also noted that prices could drop in 2017. Some pricey brand-name meds — including cancer and type 2 diabetes drugs — got generic alternatives in 2016, and popular drugs like Viagra will get generic alternatives this year.
Read More: Why You Need a Health Savings Account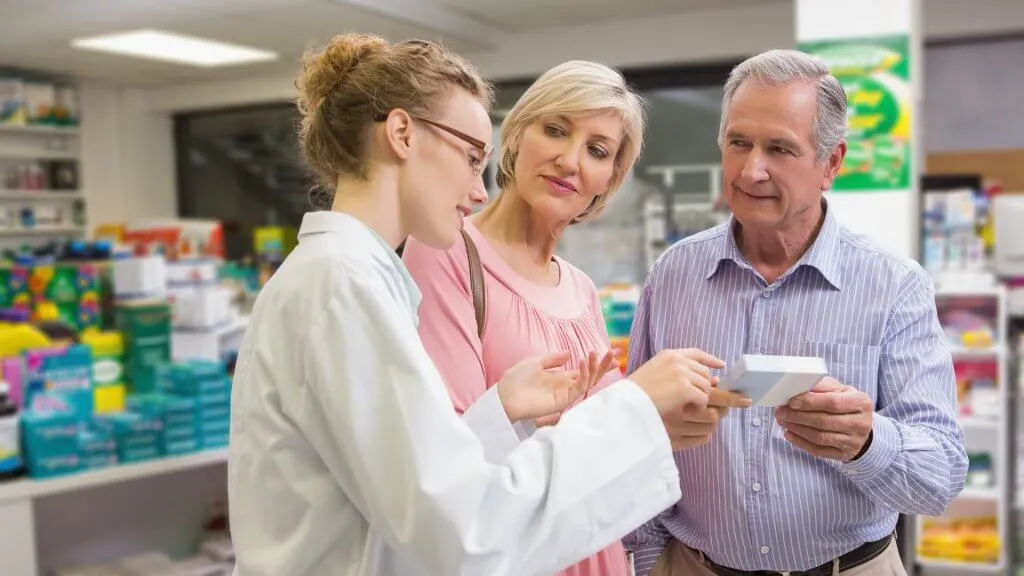 How to Save Money on Prescription Drugs
Fortunately, even as drug prices increase, you can still shop smart and cut costs on prescriptions. Here are some tips to spare your wallet without sacrificing your health.
Use a Cost-Saving App
Rosemary Linden, the CEO of California-based Plan to Prosper Financial Strategies, recommends using the GoodRx app to find the most affordable medications.
Make Your Money Work for You
"Many consumers don't realize that prescription drug prices vary widely by retailer," she said. "The app shows you the prices of prescription drugs at local pharmacies, so you can choose the least expensive option. It also provides coupons that can substantially reduce the cost of your prescriptions."
Ask for Samples and Coupons
Pharmaceutical companies often provide health centers and medical offices with samples or manufacturer coupons for newer medications, so ask your doctor if she has freebies available for your prescription, said Linden.
"And look for coupons on the manufacturer's website, which can be valid for up to a year's worth of prescriptions," she said.
Ask About Lower-Cost Medications
If you need less expensive medication, just ask, said Linden. Your doctor might be able to recommend another medication that has the same therapeutic value at a lower cost.
Look for Generics
"Don't automatically assume your health insurance gives you the best price on prescriptions," said Linden. "Some pharmacies offer generic medications for just a few dollars a month, which could be less than what you'd pay with insurance."
Switching from name-brand to generic could save you up to 85 percent, according to the Food and Drug Administration.
Shop Smart
Treat medication like any other consumer good and become a savvy shopper, said Joseph Sanginiti, CEO of the free prescription savings program, FamilyWize.
"Check out the pharmacy counters at big-box and club stores — they might offer better discounts than you can get through insurance," he said. "Or, see if your insurer has a preferred pharmacy to get the best prices."
And check for online pharmacies, too — they might have less overhead, allowing for lower drug costs.
Don't Deviate From Your Doctor's Instructions
Whatever you do, don't reduce or skip doses to make your medication last longer, said Sanginiti. Doing this could result in costly hospital trips or even have a negative effect on your health in the long term.
"This is extremely dangerous and can cause severe side effects or additional medical issues," he said. "Always follow the instructions given by your doctor."