7 Best Administrative Professionals Day Gifts Under $25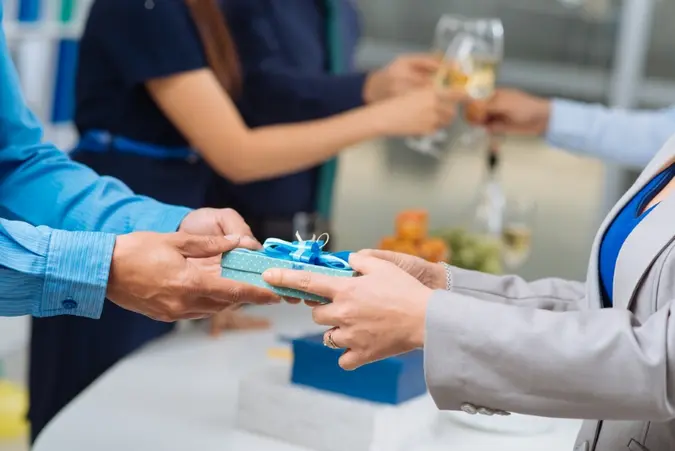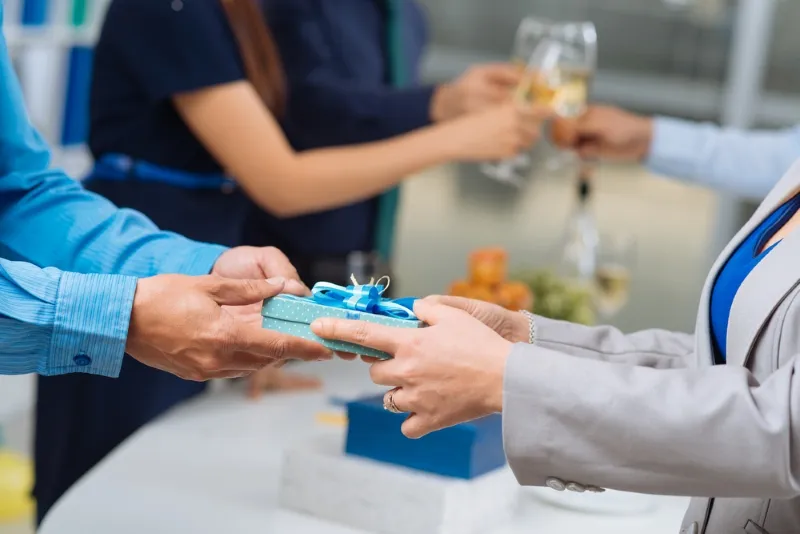 It's Adminstrative Professionals Day 2015, a day to recognize the colleagues that handle the essential administrative projects needed to keep a business or agency moving forward.
According to the Bureau of Labor Statistics, there are around 4 million administrative professionals working in the U.S. Pretty much every reader knows an administrative professional that saves them money and makes their lives easier — and Administrative Professionals Day is the best time to show appreciation.
To make sure the administrative professionals out there receive due acknowledgement today, GOBankingRates offers some thoughtful yet cheap Administrative Professionals Day gifts so you can show your appreciation and keep growing your own savings account.
When Is Administrative Professionals Day?
Administrative Professionals Day typically falls on the Wednesday of the last full week of April; for 2015, Administrative Professionals Day is today, April 22. The day is meant to recognize administrative professionals and secretaries for their contributions to their employers, and to call attention to "the tremendous potential of the secretarial career," according to the day's founding organization, the International Association of Administrative Professionals (IAAP).
This holiday originally began more than 60 years ago in 1952 as "National Secretaries Week" by the IAAP, then called the National Secretaries Association. U.S. Secretary of Commerce Charles Sawyer proclaimed the first National Secretaries Day and week in June of 1952.
The name was later changed to Administrative Professionals Day, and today it is a widely recognized and celebrated workplace holiday.
7 Administrative Professionals Day Gifts Under $25
Your company's administrative professionals make your life easier all year round, so make sure to show them how much you care today. Here are some Administrative Professionals Day gift ideas that will make them feel valued and help you save money.
Read: 5 Major Employee Perks That Help You Save Money
Make Your Money Work for You
1. Show appreciation
The best way to recognize your team's administrative professional is to tell him you appreciate his hard work and that his efforts and contributions are valued.
You can do this for free by calling a short team meeting, sharing some specific examples of how your office's administrative professional handled a particular task with mastery and thank him. An email to the office can accomplish the same purpose — you can remind team members to thank their administrative professionals, as well. Or a greeting card signed by the team can cost as little as $5 and provide a meaningful and lasting form of recognition.
2. Personalize his work area
Picking out a personal item for his workspace will make your coworker feel appreciated and serve as a daily reminder that he is a valued member of the team. A personalized picture frame with a photo of him with coworkers, a poster with messages from coworkers, office supplies personalized with his name or a potted plant are great options that will each cost $15 or less.
3. Take him out
A great Administrative Professionals Day gift is a bit of fun! Treat your office's administrative professional to a lunch or a happy hour on you, and you can easily keep costs under $20.
4. Let him treat himself with a gift card or cash
A prepaid gift card or cash can be given in any amount you choose and is a gift your office's administrative professional can use however, whenever or for whatever he chooses. A gift card to his favorite store or coffee shop near the office would show some thoughtfulness.
5. Give him a few of his favorite things
Gather his favorite snacks, beverages, office supplies and other small and meaningful items. When combined, this Administrative Professionals Day gift will show your coworker how well you know him and help make his days at the office more enjoyable for a couple weeks. You can put together a gift of around four to six items for $25 or less, depending on what you choose to include.
Make Your Money Work for You
6. Lighten his workload
Make his work a little easier and find someone willing to take on his least-favorite task for a week. This will give him a much-needed break and relieve some stress, while giving you and your team a better appreciation of his hard work after you've walked in his shoes for a week.
7. Pay him to take an hour off
The Bureau of Labor Statistics reports that the median hourly wage for an administrative professional is $16.99. Giving him a paid hour or two off is a gift that is always welcomed, while keeping costs low. See if your office will let its administrative professionals take a long lunch or leave an hour early when the weekend comes.