After-Christmas Sales at Target: Electronics, Toys and More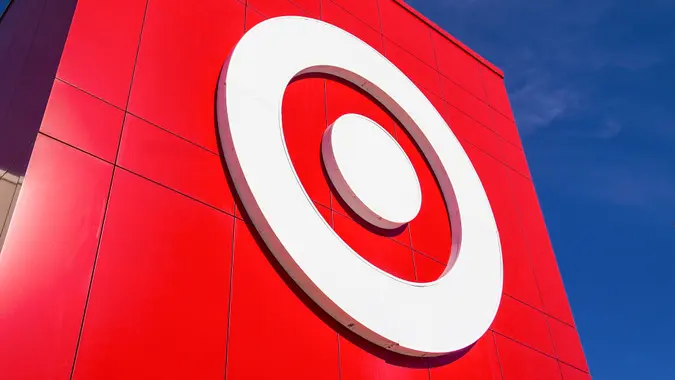 Jonathan Weiss / Shutterstock.com
The amount of money consumers spend on holiday shopping is steadily increasing and major retailers like Target view after-Christmas sales as the final round of the 2017 retail sales rush. These after-Christmas deals are an opportunity to pick up gifts and goodies at discounted prices.
Whether you're looking for items that were in short supply before the holiday, or simply out to treat yourself with special bargains, the Target after-Christmas sale 2017 features all kinds of post-holiday deals.
Target Electronics After-Christmas Sales
Many after-Christmas sales feature electronics and their accessories. From computers and televisions to digital movies and video games, Target Christmas sales promise low-cost electronic items to fit the tastes — and pocketbooks — of all consumers. Many of the items on sale after the holiday were in short supply during the regular season rush, and this is another opportunity to get them.
New Year, New Deals: From Amazon to Nordstrom, the Best New Year's Sales
Target Health and Beauty After-Christmas Sales
Before the big holiday, most people are busy picking out gifts for others, but they're also taking note of items for themselves. A few of the products that are piquing the interest of makeup lovers this year include:
Make Your Money Work for You
Target Home Furnishings and Appliances After-Christmas Sales
Price discounts on items in every category will be offered when the post-Christmas sales begin at Target this year. Bedding, appliances and furniture for every room are high on shoppers' wish lists — and there are sure to be budget-friendly gifts for everyone. Although the best after-Christmas sales are still emerging, you can look for great bargains on things such as:
Home Sweet Home for Less: I Outfitted My Entire Kitchen for Under $120 — Here's How
Target Toys After-Christmas Sales
Toys and games for all ages is another area where the deals are going to be impressive in Target's day after-Christmas sale prices. Popular items like Lego sets and Minion toys should see exceptionally low prices. Other deals to look for include:
Make Your Money Work for You
Target Online Exclusive After-Christmas Sales
Forbes is reporting that a record-setting $6.6 billion has already been spent in online Christmas shopping this year — this record amount is only going to grow as more people take advantage of the ability to shop from the comfort of home.
Target is meeting the demand for online sales by offering a wide assortment of products at lower prices than even their in-store sales can match — this includes major discounts similar to what was offered following the Black Friday sales, as well as special sale items that go beyond the in-store offers. When it comes to after-Christmas sales, 2017 is going to be a year for the record books.
Up Next: Don't Buy These 15 Things on Boxing Day (The Day After Christmas)