15 Best Things To Buy on Boxing Day (the Day After Christmas)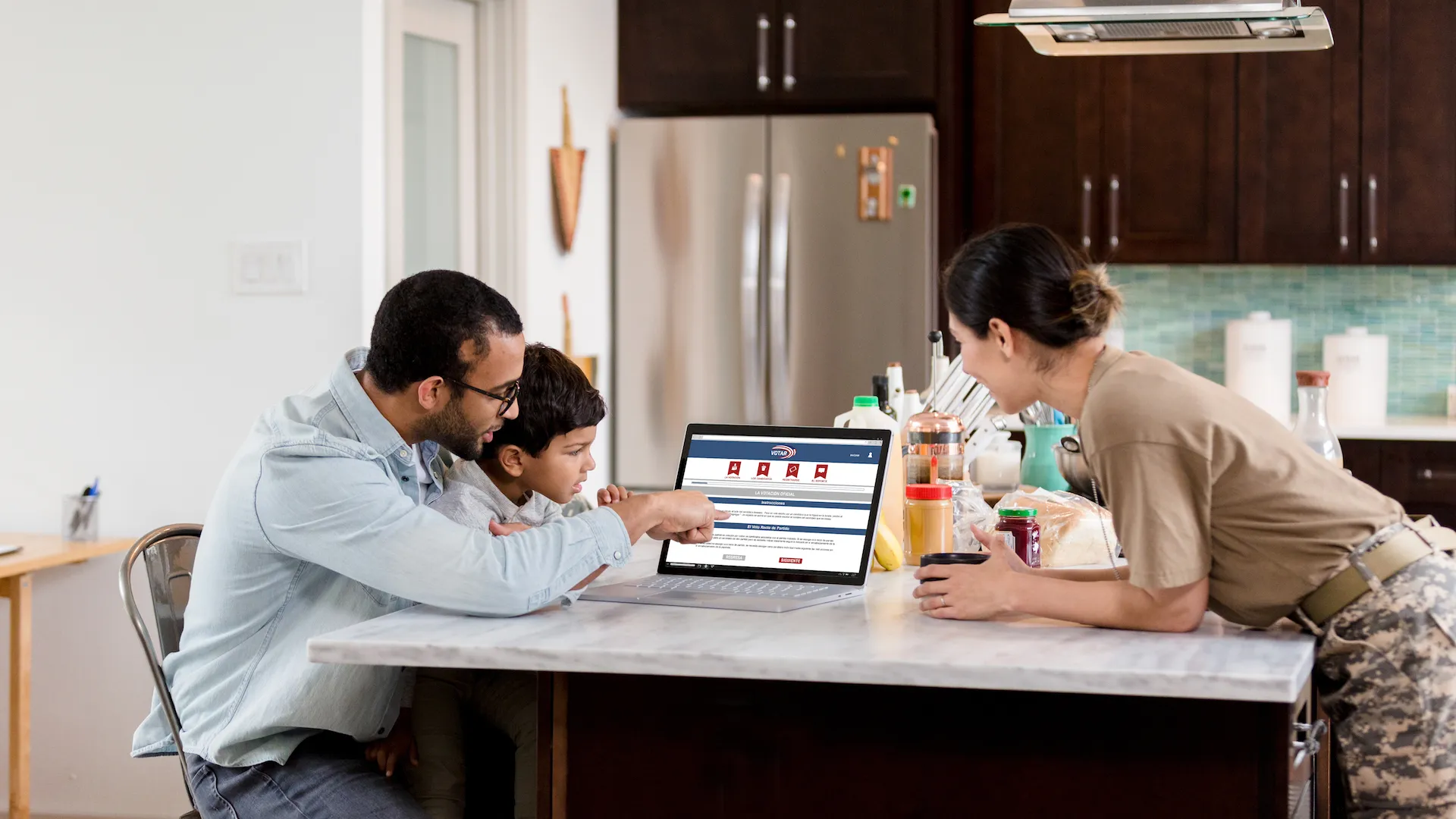 The holiday shopping season typically begins on Black Friday — the day after Thanksgiving — and builds to a crescendo that ends on Christmas. This year, however, anticipating that many people would be doing more shopping online, many retailers got a jump on the holiday shopping season and launched sales in October and early November.
Even though the holiday shopping season started early, that doesn't mean that Christmas Day is a sign it's all over. Some of the best deals and sales are the following day, on Dec. 26 — called Boxing Day in much of the world. A good day-after-Christmas sale can offer shoppers big-time discounts as retailers try to make room for a new year of inventory — but you have to know what to buy. Here are some of the best items you can get for less after Christmas.
Last updated: Dec. 23, 2020
Fitness Equipment
If you're making a New Year's resolution, it's likely that it has to do with getting in shape — and retailers know it. And if you'd rather work out in the safety and comfort of your own home than the gym, take advantage of Boxing Day sales to invest in some home fitness equipment.
Check retailers like Walmart for after-Christmas deals. Last year, the company offered 40% or more off popular fitness equipment like ellipticals, treadmills and exercise bikes. Other options include Amazon and even exercise equipment companies like Peloton, Mirror or NordicTrack, which might offer deals after Christmas that extend into the new year.
Make Your Money Work for You
Christmas Snacks
On Dec. 26, Christmas festivities are officially over. However, New Year's Eve celebrations are right around the corner, so take advantage of discounts on large tins of Christmas snacks, like savory popcorn, fudge-dipped pretzels and assorted nuts. You can also find discounted Christmas gift baskets at stores like Ross or TJ Maxx, filled with assortments of cheeses, smoked meats, candies, crackers, dips and spreads. You could potentially create an impressive — and delicious — New Year's Eve smorgasbord at a fraction of the price.
Christmas Cards
Along the same lines, Christmas cards are of little use to retailers after the holiday has passed. But you can buy them and stash them away until next year — and save big while doing it. Expect Boxing Day deals on items like Christmas cards to be up to 80% off, according to Offers.com. With such a steep discount, a $20 box of Christmas cards could potentially cost you just $4.
Tape
Merchandise doesn't have to be specifically Christmas-themed in order to earn discount status after the holiday. Household tape, for example, isn't especially Christmas-y, but shoppers stock up on it before Christmas to wrap presents.
That means stores stock up on it before Christmas, which means that they're stuck with it after Christmas. In the end, most gift-wrapping tape is on sale after the holidays pass.
Toys
After Santa pays a visit, many good little boys and girls need to wait a bit before they get showered with toys and gifts again. That leaves retailers with a unique problem — surplus toys.
In order to make room on the shelves, many retailers will discount holiday toys 50% or more to get rid of them. Head to the stores on Boxing Day and stock up for your kids' birthdays — and buy some spares for nieces, nephews and school friends' birthday parties.
Make Your Money Work for You
Carpeting
Once the holiday season is in full swing, you can score some pretty sweet deals on new carpet. Between Dec. 10 and Jan. 15 is prime time to get 25% off or more on carpet, according to Alan Fletcher aka The Carpet Expert. However make sure you shop and buy within that small window, because once tax refunds start hitting people's bank accounts, carpet retailers won't be so likely to give you a killer deal.
Furniture
If your New Year's resolutions include freshening up your furniture, you're in luck. Retailers are known to reduce furniture prices during the winter months to kick-start waning sales.
In 2019, Macy's after-Christmas sale included discounts of up to 40% on furniture. In other sales, Anthropologie offered an extra 30% of already-discounted furniture and Houzz and Wayfair offered discounts of up to 75% on items like living room and outdoor furniture.
Gift Sets
Many major retailers get ready for the holiday season by creating holiday-exclusive gift sets in everything from coffee to perfume, lunchmeat to deodorant. These sets often feature festive takes on everyday necessities and are usually paired with other matching products. Fortunately, retailers won't want to keep these sparkly, holiday-themed sets on their shelves for long, so you can expect considerable discounts.
Even if it has a holiday scent, that deodorant will still do the same job as a regularly priced stick — and it might come with a discounted shampoo and conditioner, too.
Clothing
Some of the best clothing and apparel deals of the year take place during after-Christmas sales, according to DealNews. In 2019, the comparison-shopping experts at DealNews noted that slightly more than one-quarter of after-Christmas deals were focused on clothing and accessories. Look for steep discounts — of 50% to 75% off and more from Banana Republic, Men's Wearhouse and Gap, among others.
Shoes
Shoes go hand-in-hand with clothing when it comes to dominance in after-Christmas sales. Last year, Footwear News spotted steep savings on select items at New Balance, Nike, Crocs and Adidas. Offers.com recommends scoring discounts on winter boots and warm slippers starting Dec. 26, which are deals you'll likely find at places like Bloomingdale's, Neiman Marcus, DSW and Zappos.
Video Games
In the weeks after Christmas, 'tis the season for big video games sales, according to DealNews. For PC gamers, the Steam winter sale starts just before Christmas and runs all the way through the beginning of the new year. And if you're more into console games, DealNews recommends checking Target for discounts of 25% off, or Nintendo's eShop, which slashed up to 90% off select games last year.
Home Goods and Decor
Although deals on home goods are often associated with Black Friday, the day after Christmas is also a good time to buy. Last year, USA Today reported major discounts at stores like Wayfair, L.L.Bean, Houzz and Anthropologie. Plus, Yankee Candle offered $10 off select candles and 65% off sitewide. To get a jump on next year's gifts and save in a big way, you may want to shop these sales.
New Cars
December is one of the best months to buy new cars, according to U.S. News & World Report. That's the time of year that dealers are most eager to clear out the previous year's inventory to make way for the new year's models. The discounts decrease in January, but as December marches on, dealers become even more willing to cut a deal, which makes the very end of the month the best time to buy.
Open-Box Items
After Christmas, retailers deal with an onslaught of returns — many of which come with opened packaging. As long as it still works the same, someone else's frenzied excitement might mean money back in your wallet. Oftentimes, retailers offer open-box items — think electronics — for 20% off or more, according to DealNews. Check at Best Buy, Amazon Newegg and eBay for these types of items. However, make sure there's a return policy in case the item doesn't work as advertised.
Tech and Accessories
You can expect to save on a variety of electronics and accessories in the days and weeks following Christmas. As of Dec. 30, 2019, Amazon was still discounting its entire Echo family of products, CNN reported. Plus, Best Buy was offering impressive discounts on items like TVs, wireless earbuds and laptops. And in the accessories space, PopSockets had a buy two, get one free sale on all PopGrips and PopTops — and OtterBox was offering the same.
Although the holiday shopping season builds up to Christmas, some of the best deals and specials are actually held in the days and weeks that follow. The trick is knowing what to buy. For those looking forward to just a little more winter shopping, they can watch for extended specials on Dec. 26.
More From GOBankingRates
Rachel Holly and Andrew Lisa contributed to the reporting for this article.

BEFORE YOU GO
See Today's Best
Banking Offers