Buying a Home in 2021? Here's What You Need To Know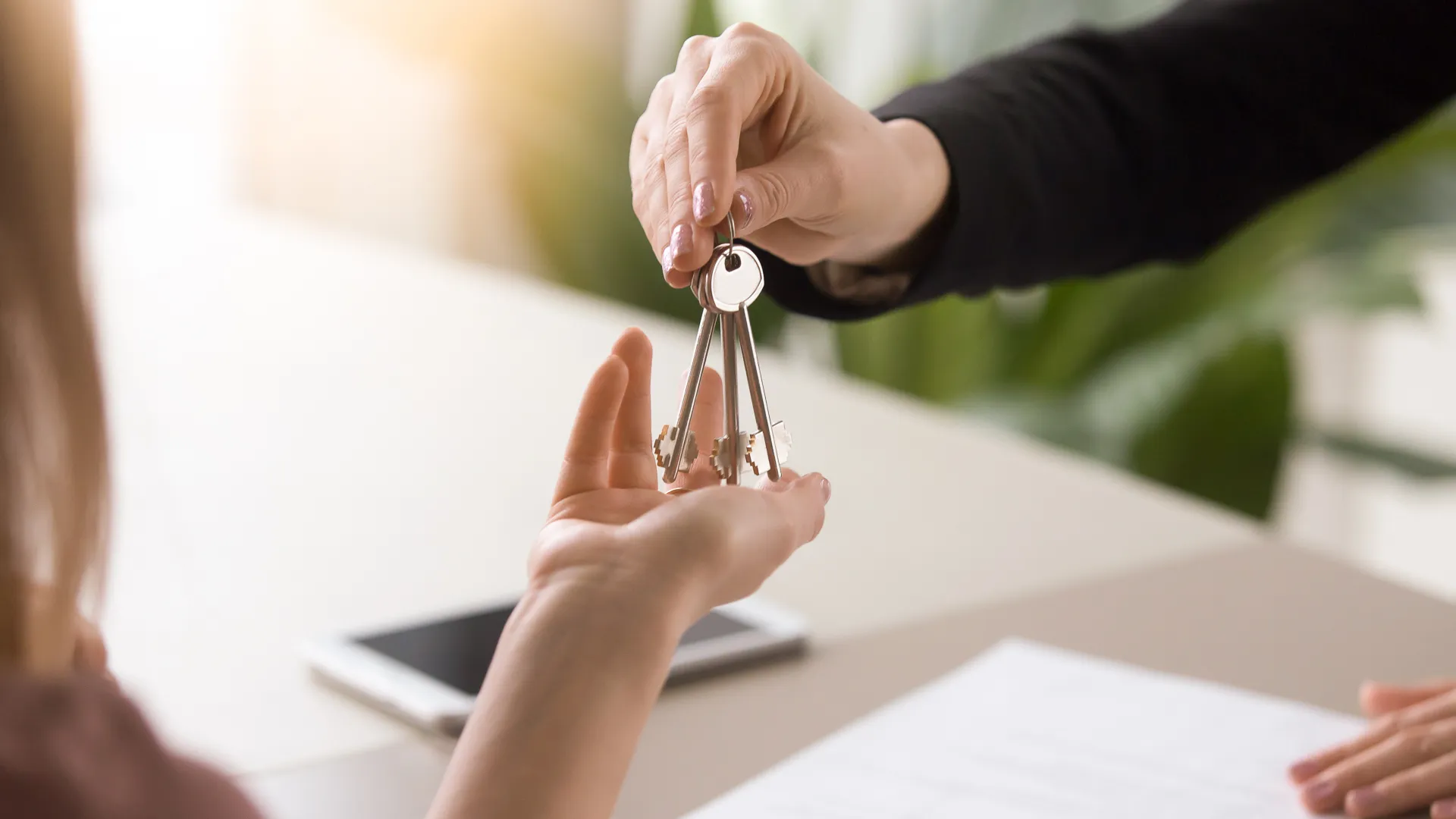 Now that the new year is in full swing, you're ready to start shopping for a very big purchase — a new home. This is a major move, whether you'll be a first-time homebuyer or are planning to trade up from your existing home, you want to be as informed as possible.
The 30-year fixed-rate mortgage rate tumbled to a record low 2.79% during the week of Jan. 14, according to Freddie Mac. While rates are expected to experience a moderate rise this year, they will remain low to encourage homebuying and refinancing.
Along with low rates comes a highly competitive real estate market, as the ongoing COVID-19 pandemic has caused many people to relocate or seek out more spacious properties in their current area. For example, homes spent an average of 66 days on the market in December 2020, which is a 16% decline from one year earlier, according to Realtor.com. Listing prices were also up 13% to $340,000, while the number of active listings plummeted 40%.
It might take patience, but if you're willing to put in the time and effort, you will get the home of your dreams. Keep reading for valuable advice from real estate experts that will give you a competitive edge, while helping you make the best choice for your financial future.
Last updated: Jan. 19, 2021
Be Safe
First and foremost, buying a home during the COVID-19 pandemic requires you to take extra safety precautions. Paul Welden, a Phoenix area realtor with the HomeSmart Realty Group, advises buyers to wear appropriate PPE when viewing a home.
He noted that everyone has their own level of acceptable safety measures regarding COVID-19, so it's important to be considerate.
"Respect for other people's well-being is important," Welden said. "Your actions can and usually do have a direct impact on other people['s] lives."
Be Patient
Purchasing a home is a major life event, so don't rush it. Getting discouraged and giving up too easily or settling for a property you don't really want is something you'll regret.
"Buying a home takes time and you may not find your ideal home right away," Welden said. "In a normal real estate market, it could take maybe one to two weeks to find the right home, but in a seller's market, it could take three-plus months."
Make Your Money Work for You
Be Willing To Compromise
There's no such thing as the perfect home, according to Welden.
"Even if you build a custom home, there will be things you wish you could change," he said. "So, be willing to compromise on some things that you want but may not need."
However, two things he doesn't recommend compromising too much on are location and schools. Bottom line — before starting your search, make a list of nonnegotiable items, so you don't lose track of your top priorities.
Get Your Finances in Order
Searching for a home amid a bustling sellers' market means you'll likely have plenty of competition, so your finances need to prove you're a solid buyer.
"Arm yourself with a current pre-qualification from [a] reputable lending institution," said Darrin Q. English, senior community development loan officer at Quontic Bank. "Pre-qualifications are usually good for 90 days before they will need to be updated."
He also recommends getting your credit scores as high as possible by keeping your revolving debt — i.e., credit card balances — low and ensuring all installment debts are paid on time.
"Save the adequate down payment and closing cost prior to making an offer," said English, who also serves on the board of The New York Mortgage Coalition. "In this competitive market, sellers are less likely to allow the use of seller concession for closing cost."
Research Comparable Sales
You might have the money to put in a seriously competitive bid, but that doesn't necessarily mean you should do it.
"While it's very tempting to buy based on a monthly payment, home values are based on what similar homes are selling for," said James McGrath, co-founder of New York City real estate brokerage company Yoreevo.
McGrath said home prices tend to go up when interest rates drop, so increasing your offer on a property simply because of low rates can leave you sitting on a loss if rates increase. This is something your real estate agent should be helping you with, he noted, but as a savvy buyer, you should also be aware of it.
Make Your Money Work for You
Don't Waive Your Mortgage Contingency
No matter how much you like a property, it's important to keep certain protections in place throughout the buying process.
"In the past few years, many buyers have waived their mortgage contingency in order to make their offers more attractive to sellers," said Elias Papadopoulos, a RE/MAX broker/owner based in Brookline, Massachusetts. "This strategy can be dangerous going forward because even if you qualify financially if the bank appraisal does not come into value, you will be denied for the loan and could jeopardize your deposit."
More From GOBankingRates

BEFORE YOU GO
See Today's Best
Banking Offers