6 Expensive Bathroom Renovations That Homeowners Regret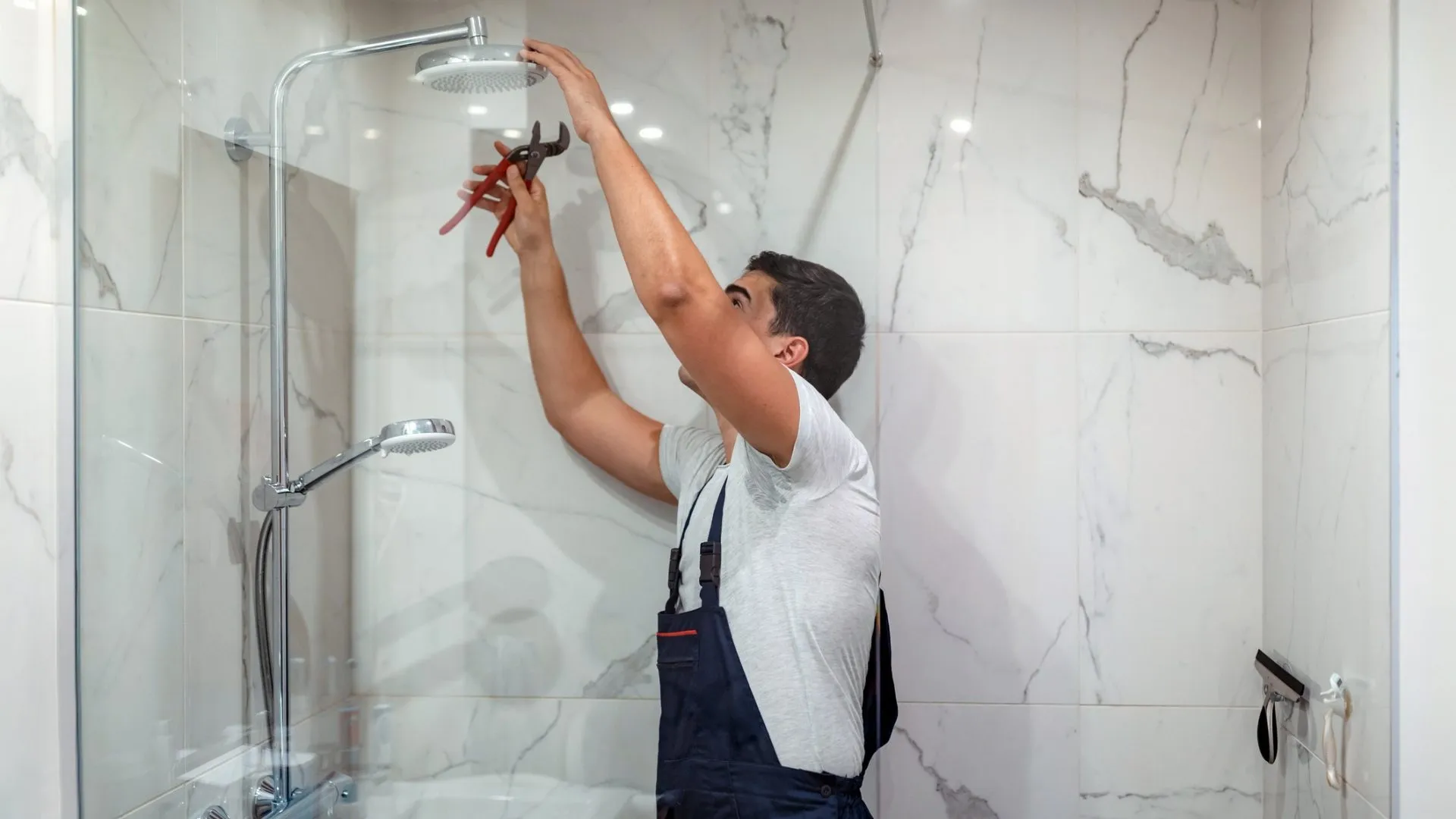 Marble Tile
If you're looking to spruce up your bathroom, some fancy marble tile might seem like a good idea, but don't make the change yet.
James Upton, Seattle bathroom renovation specialist and founder of DIYTileGuy, said, "Natural stone, such as marble, is a choice that I think a lot of homeowners end up regretting, especially if they had it installed in a shower. Because it's a porous material, it can stain quite a bit more easily than a porcelain tile. Further, you're limited on what you can use to clean the stone that won't damage it.
"In a shower," he added, "it's becoming pretty common to get dark spots in marble floors and walls as a result of moisture getting into and underneath the stone. Nowadays, you can get porcelain tile that is nearly impervious and looks indistinguishable from marble. Combine this porcelain tile with good-quality grout, and you have the makings of a long-lasting, low-maintenance surface."
Installing natural stone could cost you up to $15 per square foot, according to HomeAdvisor.
Make Your Money Work for You
Complex Tile Work
Another tile mistake to avoid is anything too complicated or specific.
Murat Yashar, home renovations expert at House of Worktops, said, "Although beautiful tilework can enhance the aesthetic allure of a bathroom, intricate patterns and designs can be expensive. These costly decisions may conflict with future design trends or limit the homeowner's options when it comes to updating the bathroom's overall appearance."
Spa Tub
Who doesn't want a spa tub? Well, Mathew Pezon, a real estate investor and owner of Pezon Properties, says homeowners may want to rethink installing a luxury bathtub.
"Many homeowners who install this style of tub regret doing so for two main reasons," he said. "The first reason is that these tubs, which cost an average of $5,000 or more to install, take up a lot of space in the bathroom. The second reason is that there are many mechanical parts involved with these tubs, and they require regular cleaning and maintenance."
Expensive Fixtures
Pezon also cautions against spending too much on high-end fixtures.
"From faucets to countertops, vanities to lights," he said, "there are a lot of choices that homeowners must make when they are designing their bathrooms. It is important to create a budget when remodeling and deciding where you would like to spend your money. While it's important not to cut corners and potentially regret not going with your top choices, the many fixture choices will quickly add up."
He suggests that homeowners "prioritize which fixtures are most important to you and budget for those, then work within your budget and tastes to make your other choices. However, going with all top-of-the-line materials is another regret that homeowners have, as they often do not fully recoup the money they spent, nor are the most expensive choices even necessary."
Make Your Money Work for You
Removing a Tub
While Pezon does not recommend installing a pricey spa tub, he says homeowners might want to rethink removing one completely.
"Some homeowners opt to remove their bathtub altogether, choosing instead to enlarge their shower," he said. "Doing so can be a big mistake, especially when selling your home. Many homeowners, especially those with children, expect at least one bathtub to be present in the home. Whether or not to keep a bathtub is a homeowner's personal preference, but it is a decision that should be carefully weighed before committing."
Renovations expert Yashar agreed: "Some householders opt to remove the bathtub in favor of a larger shower or a trendy freestanding tub. Although this may work for some people, it is essential to consider the preferences of potential purchasers. Families with small children or those who enjoy a relaxing soak may be disappointed by the lack of a bathtub."
Bathtub removal will cost you between $450 and $2000, according to Forbes.
Removing Storage
You might want more space in your home, but don't go too far.
Pezon encourages homeowners not to remove too much storage or forget to plan for it in a remodel.
"Storage in a bathroom is crucial, and many homeowners regret not adding ample space to stow away towels and toiletries," he said. "Plan accordingly for the many items that are needed in the bathroom to ensure that your space can handle it all."
More From GOBankingRates