How To Save Money on Homeowners Insurance Using ChatGPT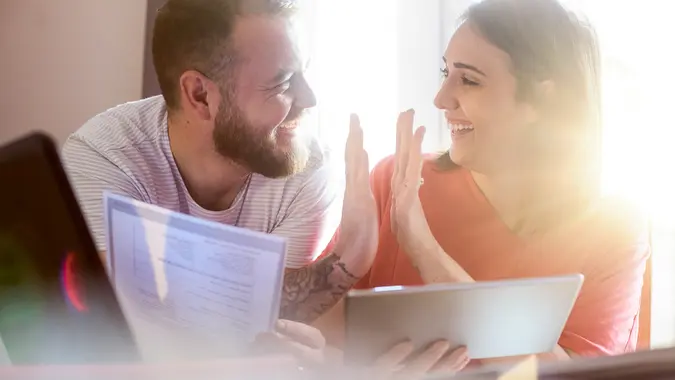 MartinPrescott / Getty Images/iStockphoto
The AI industry is skyrocketing, and ChatGPT is at the forefront. ChatGPT is an artificial intelligence tool that consumers can use in a variety of different ways to help with basic tasks. For example, ChatGPT can help you write an email to your boss, plan a vacation and even simulate a conversation with a historical figure. It can also help you save money on your homeowners insurance.
Here are a few ideas on ways you can use ChatGPT to learn about homeowners insurance and optimize your insurance policy to ensure you are getting the absolute best price for your insurance needs.
Prompt ChatGPT To Teach You About Homeowners Insurance
The simplest way you can use ChatGPT to help you with your homeowners insurance is to ask it to educate you. Insurance can be a complicated topic, full of industry jargon and legal requirements that can change depending on what state you live in.
You can prompt ChatGPT and even begin your command by writing something like, "In plain language," or, "In simplest terms, explain what homeowners insurance is and why you need it." Prompts like this help to direct the artificial intelligence and guide it to produce a specific tone.
The benefit is AI can produce answers quickly — far faster than reading an article or a book about financial topics. The drawback is that AI is still not sophisticated enough to guarantee real-time, accurate data and answers every time.
Make Your Money Work for You
Ask GPT About Insurance Discounts
Many insurance companies offer discounts if you meet a variety of different criteria. For example, they might offer discounts if you have an alarm system or if you bundle multiple types of home insurance.
You can prompt ChatGPT by asking it to list ten common homeowners insurance discounts. After it has responded, you can ask it to list ten more that it has not already listed. Using the information learned from ChatGPT, you can call different insurance companies for quotes, and ask them if they offer specific discounts you might qualify for.
Again, you can take the time to research homeowners insurance discounts online, but ChatGPT provides answers with lightning speed. While it might not have real-time data, ChatGPT can provide a starting point for you to learn and ask questions.
Ask ChatGPT How To Save Money
Insurance discounts can help you save money, but there are also other strategies to lower your home insurance costs. Ask ChatGPT a simple question like, "How do I save money on home insurance?" and the AI will send back a list of ideas, such as maintaining good credit, something all but a few states will consider when providing a quote.
Ask About Laws in Your State
Each state has different laws and regulations when it comes to insurance. You can use ChatGPT to complete quick research on important laws you might need to know about when it comes to your state.
Try the prompt, "When purchasing homeowners insurance in [your state] what are some laws and regulations I need to know about?" Keep in mind that you should always verify the accuracy of the data ChatGPT provides.
Make Your Money Work for You
Request Phone Prompts for Insurance Companies
Calling an insurance company is something adults have to do often, but it's not a basic life skill that's taught in school. Most people learn by doing and figure out insurance through trial and error. But now, you can think about ChatGPT like the teacher you never had. If you're nervous about asking an insurance company for discounts or it's your first time calling, ChatGPT can help.
Try this as a command: "Provide an example of a prompt I can use to call a homeowners insurance company and ask for a discount."
Be sure to use the word "prompt" and not "script." If you ask for a script, ChatGPT might give you a back-and-forth dialogue between you and an agent, when you're looking for ideas on how to phrase your questions.
Final Thoughts
ChatGPT is a powerful tool you can use to help you with a variety of different tasks, including learning about homeowners insurance. While you might not be able to get real-time data and accurate quotes from ChatGPT, the tool can help you save money on home insurance in a couple of different ways.
Whether you're asking for a list of the top ten insurance companies in your state or requesting help with what to say on the phone to an insurance agent, use ChatGPT to give you a leg up when shopping for insurance for your home.
More From GOBankingRates