7 Kitchen Renovations Homeowners Always Regret

4 min Read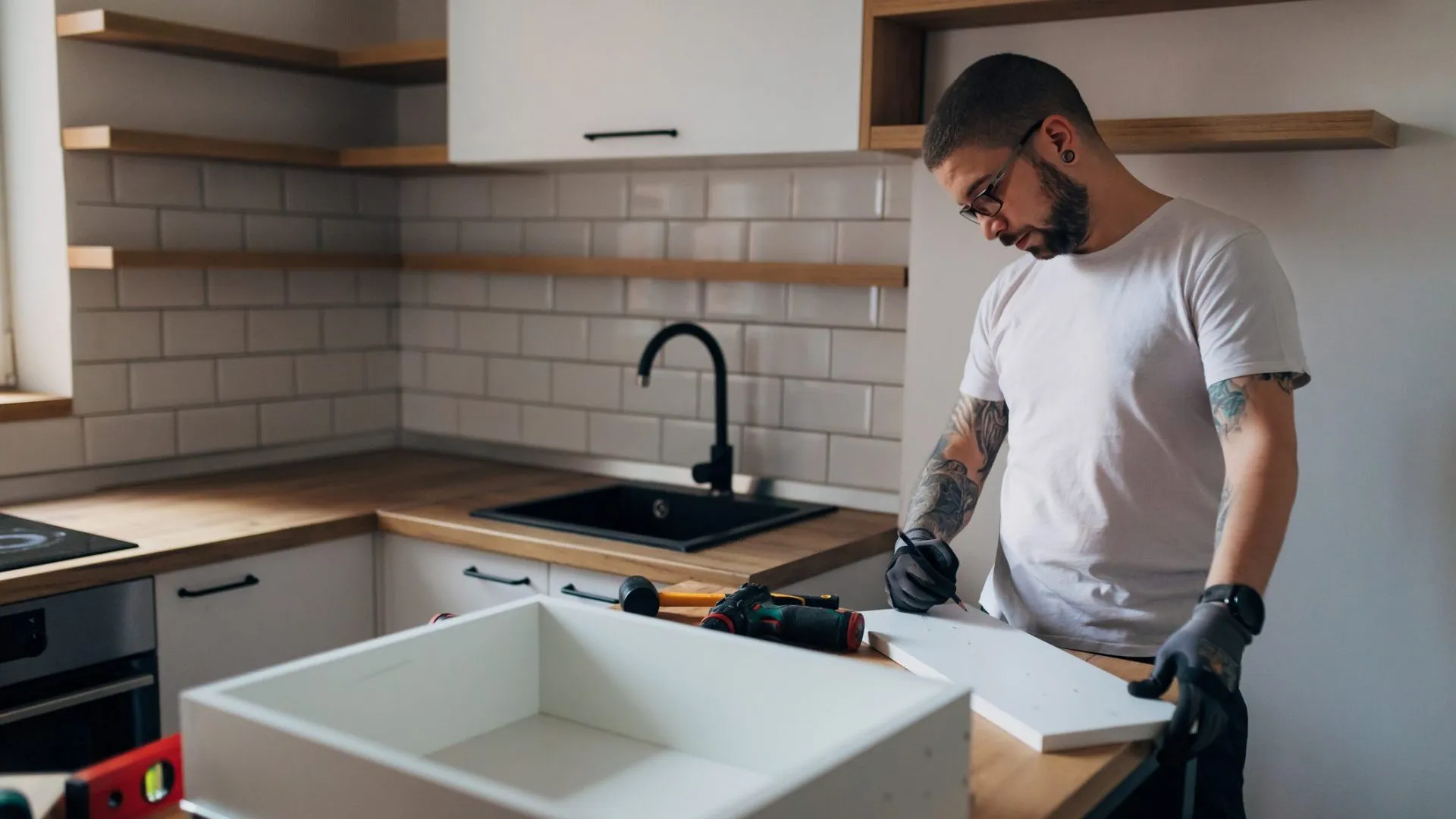 Some kitchen renovations have the ability to increase your home's value and create an enjoyable aesthetic in one of the most widely used rooms in a house. Homeowners who do not carefully decide on the proper type of renovation, however, may come to regret their decision. Worse yet, they might need to pay a lot of money to renovate the kitchen all over again. 
From not having enough counter space to picking colors that are trendy now but will be outdated later, GOBankingRates spoke to several designers to find out which types of kitchen renovations disappoint homeowners the most.
Making the Kitchen Monochrome
Open Shelving
"While it can look very stylish, open shelving often gives the kitchen a messy look if there are too many things to store," Snisar said.
Improper Planning for Kitchen Flow
When tackling a kitchen remodel, it's important to consider the flow of the space, said Teri Simone, head of design and marketing at Nieu Cabinet Doors. This is true for cooking and accessibility needs, but also where various zones of the kitchen fall in relation to each other.
Simone uses the example of a homeowner who needs to frequently reach for pots and pans by their cooktop. If these items are put across the kitchen, or the sink is off on the furthest side of the kitchen from the refrigerator or stove, it all adds up to create a frustrating flow.
Make Your Money Work for You
Not Enough Counter Space
This is a common kitchen renovation mistake Fred David, project and design manager at Innovative Spaces, sees homeowners regret. 
"Depending on their style of cooking some of our clients need more area and counter space to be able to prepare a meal and many regret not being able to request for more counter space," David said.
DIYing a Kitchen Renovation
It's not uncommon to hear about a homeowner who attempts to DIY a kitchen renovation to save some extra money. What homeowners don't realize, however, is they may come to regret doing it themselves if they didn't do it properly.
David said there are some kitchen renovations their team has had to update because it was a DIY project. These include fixing incorrectly installed plumbing systems or cheap MDF with laminate countertops that couldn't withstand the wear and tear of daily use.
Find Out: 15 Cities Where Houses Are Best Bargains Right Now
Concrete Countertops
Snisar said homeowners who choose to renovate kitchens with concrete countertops often regret this decision. 
"While concrete countertops are trendy and stylish, they can be a pain to maintain," Snisar said. "These countertops require regular resealing and are prone to cracks."
Following the Trends
Another regret David sees homeowners make with kitchen renovations is choosing styles and colors that may be trendy now but will feel dated later. 
The solution to this issue? Snisar recommends considering your own personal taste, lifestyle and vibe and working with designers to add your own personal touches to a kitchen renovation.
More From GOBankingRates
About the Author