30 Magical Hotels and Airbnbs for Under $200 a Night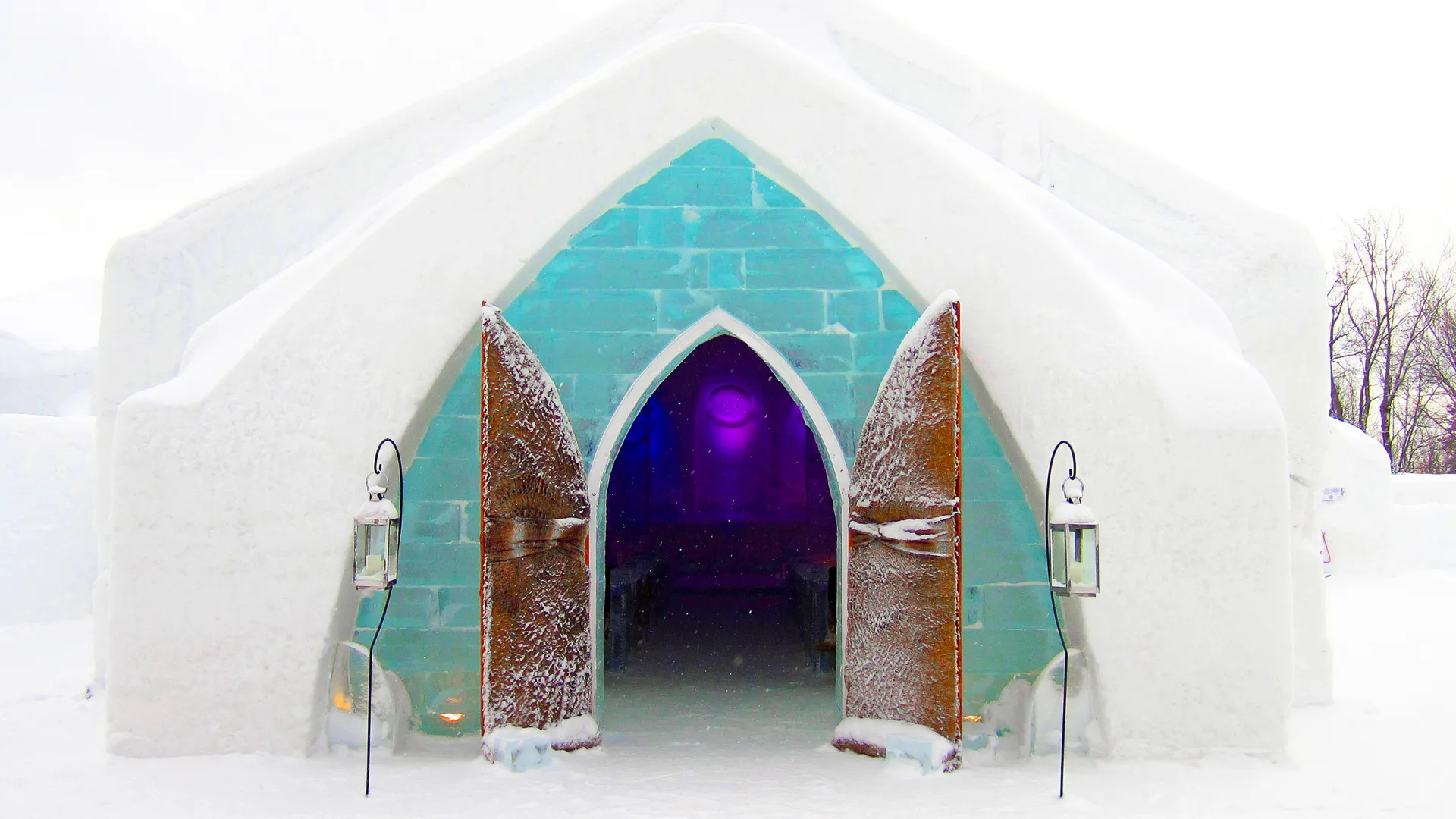 If you think a magical getaway has to be expensive, you might want to re-examine that view. Booking hotels last-minute is one way to tackle affordable travel without sacrificing on quality. With a little savvy searching — and a willingness to look outside the box — you can find discounts on hotels and Airbnbs that will serve up special memories galore.
You might even find that you can travel like a millionaire without the millionaire budget, thanks to these inexpensive and beautiful accommodations around the world.
1. 25 Hours Bikini in Berlin
Price per night: Starting at $167
Number of guests: 6
A trip to a local zoo can be a fun part of your affordable travel plan, and at 25 Hours Hotel Bikini, you can see views of the Berlin Zoo, thanks to floor-to-ceiling windows complete with their own hammocks. If you're seeking a little tropical flair, you can also head to the 10th-floor Monkey Bar for some libations. Not only do you get great views of the city, but you can also have a cocktail while looking out over the zoo.
2. Alma Historica Boutique Hotel in Montevideo, Uruguay
Price per night: $159
Number of guests: 2
Surround yourself with old-world charm at Alma Historica Boutique Hotel. Marvel at ancient architecture as you meander through the capital's Old Town, poking through quaint shops and museums along the way. When your legs get tired, soak in the views from this remarkably cheap hotel's rooftop hot tub. At night, relax in a themed room inspired by a significant figure from Uruguayan culture.
Make Your Money Work for You
3. Bangkok Tree House in Bangkok
Price per night: Starting at $125
Number of guests: 2 to 4, depending on the room
Forget about a room with a view: at Bangkok Tree House, you can get a view with a room. The cozy treetop "nest" offers guests a front-row seat for stargazing and colorful sunsets. The "two-room" bamboo platform uses the sky as your ceiling and the mangrove trees as your walls. Sleep on a floating bed at the River Nest or snuggle up in the air-conditioned Bee Hive or Tree Top Nest rooms.
As a bonus, you'll enjoy outdoor showers screened by bamboo curtains, solar cookers and total privacy at this one-of-a-kind hotel you never knew existed.
4. Casa de Campo in the Dominican Republic
Price per night: Starting at $122
Number of guests: 2
Spanning 7,000 acres, Casa de Campo Resort and Villas literally translates to "house in the country." The resort is home to three golf courses, including the Caribbean's top course, Teeth of the Dog. Play polo or tennis, soak in the sun on the white sand beach or watch the boats sail in the marina. Your room even comes complete with a golf cart, making it easy to get around.
5. Charming Garden Room in Ermelo, Netherlands
Price per night: $66
Number of guests: 2
Nestle into a charming cabin tucked in the middle of a flowering garden at this Airbnb rental in Ermelo. Floor-to-ceiling glass doors swing open, letting you breathe in the sweet floral fragrances. When the doors swing shut again, full-length curtains close, giving you total privacy. A romantic wood stove and wooden interior walls offer a cozy atmosphere for snuggling up when the weather is cool.
6. Dublin's Skinniest House in Dublin
Price per night: $99
Number of guests: 6
Dublin's skinniest house might only be 6.5 feet wide, but you can tuck up to six guests in this creative space. Colorful murals and mirrors create an open and airy feel, and you can watch the stars through the skylight while lying in bed.
This tiny vacation house is the result of a builder constructing a row of houses from opposite ends of the street, only to find an odd gap left in the middle. The skinny house is no mansion, but you can walk to Dublin attractions and catch a bus tour just down the road.
Make Your Money Work for You
7. El Blok in Vieques in Puerto Rico
Price per night: $140
Number of guests: 2
With a curvy design inspired by the coral reefs that surround the island of Vieques, El Blok is a truly magical vacation destination. Perforated concrete panels seclude you from the outside world while letting in plenty of air and light. Walk to the beach and ancient ruins or enjoy views of each from your private balcony.
At night, you can kick back in a room that's a playfully modern retreat with colorful artwork, custom furnishings and peekaboo showers.
8. Free Spirit Spheres on Vancouver Island, Canada
Price per night: $168 for the Eve sphere
Number of guests: 2
Step inside a handcrafted wooden sphere known as Eve and cuddle up to your honey in the treetops. This 9-foot orb is perfect for some magical alone time, while two 44-inch diameter windows look out at the maple canopy for a breathtaking view.
Eve and two other spheres nestle on a 5-acre property near Qualicum Bay that features a pond bursting with wildlife. However, this back-to-nature experience includes modern amenities like a sauna, hot showers, updated kitchen and built-in speakers compatible with most media devices.
9. The Gatehouse to Ayton Castle in Eyemouth, UK
Price per night: $132
Number of guests: 2
Experience your own "happily ever after" when you book a stay in a mini-castle. The Gatehouse to Ayton Castle in Berwickshire is built from the same pink sandstone as the Scots' baronial castle itself. Revel in royal appointments like a stone spiral staircase leading up to the bedroom, as well as modern comforts like heated floors. Stroll to Ayton and chat with locals in the pub or explore the extensive castle grounds.
10. Harbor View Hotel in Edgartown, Mass.
Price per night: Starting at $129
Number of guests: 2
Discover what it's like to live in a seaside mansion at Harbor View Hotel on Martha's Vineyard. Breathe in the sea air as you sit in a rocking chair on this historic hotel's 300-foot veranda and enjoy views of the Chappaquiddick and Edgartown waterfronts. Each of the 114 rooms has its own individual character and historic charm, plus all the modern amenities, including Wi-Fi and cable TV. Walk to the shops in Edgartown or find everything you need at this self-contained resort without ever leaving the grounds.
Make Your Money Work for You
11. Helena Grace in Dubrovnik, Croatia
Price per night: $110
Number of guests: 4
Stay within the 3-foot-thick walls of 13th century Dubrovnik along the Dalmatian Coast. The latest modern amenities at this Airbnb rental contrast with the ancient UNESCO citadel. The bright, one-bedroom apartment has a modern kitchen, Wi-Fi and TV tucked within its stone interior walls. Stroll to the city's main street just five minutes away, where you can check out cafes, beaches, restaurants and farmers markets.
12. Hotel de Glace in Quebec City, Canada
Price per night: Starting at $199
Number of guests: 2
Constructed completely from ice, Hotel de Glace is one of the best spots for fairy tale fans. Your magical experience begins with a welcome cocktail served up in an ice glass. If sleeping on a bed with a pedestal made of ice sounds cold, fear not. A few light synthetic or wool layers are all you need to feel toasty as you snuggle into a Nordic sleeping bag.
You'll also have access to the Nordic area's sauna under the stars and hot tub. The hotel is open from January through March, so book early before cheap travel deals at the Hotel de Glace melt away.
13. The House Hotel in Cappadocia, Turkey
Price per night: $90
Number of guests: 2
Stay in House Hotel's Cappadocia's accommodations and enter a magical world composed of caves and stone houses while enjoying cheap travel. The ancient digs won't leave you feeling like a caveman, though. Each room boasts contemporary furnishings and modern amenities contrasting with massive overhead timbers, stone walls and frescoes. Dine in the hotel's restaurant or step into the town's main square to discover abundant coffeehouses and a historic museum.
14. Houseboat Nova in Amsterdam, Netherlands
Price per night: $187
Number of guests: 4
Let the sound of water lapping against your houseboat accommodations lull you to sleep at night when you stay at this Airbnb rental in Amsterdam. Two bedrooms and one bath make this an inexpensive travel deal for vacationing with friends or family. Set out to explore by bike — there are four included with the rental — or enjoy the view from the roof terrace.
Make Your Money Work for You
15. Intercontinental Madrid in Spain
Price per night: $194
Number of guests: 2
You'll feel like you're staying in an Old World palace, not a reasonably cheap hotel, at the Intercontinental Madrid. From the marble lobby to the award-winning boutiques, you'll be immersed in luxury from the time you walk through the elegant revolving entry door. Be sure to get out and explore by day; you'll find museums, cafes and boutiques just minutes away by foot. At night, retreat to a room trimmed in wood and fine textiles and soak away your cares in the marble bath.
16. The Land Yacht in Joshua Tree, Calif.
Price per night: $150
Number of guests: 4
Drink in pastel desert views that seem to go on forever at the Land Yacht Airbnb rental. Tucked among towering boulders and creosote plants on the edge of Joshua Tree National Park, the remodeled Airstream has a shaded viewing deck, swimming pool and plenty of privacy. At night, turn your head to the stars while you snuggle up by an outdoor fireplace to ward off the evening chill and listen to the distant song of coyotes.
17. Montaña Mágica Lodge in Huilo Huilo Reserve, Chile
Price per night: $154 per night, when you book three nights
Number of guests: 2
Tucked on the 150,000-acre Huilo Huilo Reserve, the Montaña Mágica Lodge is an impressive, volcano-shaped building covered with greenery and a running waterfall. Earthy interiors feature beamed ceilings, rough-hewn wooden walls and fanciful decor. Enjoy the complimentary sauna, infrared relaxation room and other spa facilities or take off on self-guided activities on the reserve.
18. Mediterranean-Style Villa Apartment in Cape Town, South Africa
Price per night: $119
Number of guests: 2
Tucked between Table Mountain and Camps Bay Beach, this Airbnb rental rolls out sweeping ocean views. Watch the sunset from the patio, soak up the sunshine in the lounge area or set out on a scenic trek to Table Mountain National Park.
19. Mondrian South Beach Hotel in South Beach, Fla.
Price per night: $121
Number of guests: 2
Savor stunning vistas from a Bay View Studio at Mondrian South Beach. The 535-square-foot room serves up picture window views of Biscayne Bay and Downtown Miami. Save money on eating out by cooking a meal or two in the small kitchen and get some work done at the desk in the living room.
This exceptional getaway was designed as an homage to Sleeping Beauty's Castle, so be sure to check out magical elements like a floating staircase, secluded garden niches, curved bay-view swimming pool and dramatic decor.
Make Your Money Work for You
20. Nimbus Cottage in Podstow, UK
Price per night: $194
Number of guests: 4
If you're a lover of lighthouses, you won't want to miss the chance to stay in a holiday cottage tucked at the base of the Trevose Head Lighthouse. The dog-friendly rental has grassy areas and access to the South West Coast path, so you can feel the sand between your toes, swim, fish or surf. The lighthouse and its four cottages are closed to the public, letting you relax in a truly away-from-it-all seaside escape.
21. One-of-a-Kind Underground Kiva in Cave Creek, Ariz.
Price per night: $75
Number of guests: 4
Inspired by ancient Native American kivas, this Airbnb rental merges ancient function with modern convenience. Flagstone floors, beamed ceilings and a central stacked rock support could belong to ages past, but 21st-century furnishings and appliances make this a convenient and inexpensive travel deal. Step outside to bathe in the golden glow of an Arizona sunset, sit by the outdoor fire pit or hike the desert trails with a loved one in tow.
Hit the Road: America's Best Road Trips on a Budget
22. Hotel Palacio de Sal in Uyuni, Bolivia
Price per night: $125
Number of guests: 2
Since ancient times, salt caves, salt rooms and other forms of dry salt therapy have been credited with helping improve both physical and mental well-being. Stay at a hotel made entirely of salt right down to the tables, chairs, bed frames, roof and walls. The hotel sits on the edge of the world's largest salt surface, the Salar de Uyuni, which spreads more than 4,000 square miles. After a rain, the salt flats are covered with a thin layer of water that seems to merge with the sky.
23. Private Studio in Oia, Greece
Price per night: $190
Number of guests: 2
Let your troubles melt away in the Greek sun at this Airbnb oasis on Santorini. Bask on a private balcony while you watch distant travelers and merchants cross ancient sea fairways.
The old architecture of the Cycladic villages will immerse you in a culture and way of life that have remained largely unchanged through the centuries. Walk to the ruins of a Byzantine castle or delve into the culture of the village just outside your door.
Make Your Money Work for You
24. Queen Mary Hotel in Long Beach, Calif.
Price per night: Starting at $109
Number of guests: 2
Transport yourself to a bygone era recalling the golden days of transatlantic travel. The legendary Queen Mary is now permanently docked in Long Beach and serves as both a cheap hotel and self-contained vacation destination. Plus, the shimmering original wood paneling, operational portholes and 1930s artwork in your stateroom set the tone for stepping back in time on a history or ghost tour during your stay.
25. Queenstown Park Boutique Hotel in Queenstown, New Zealand
Price per night: $195
Number of guests: 2
The eco-friendly Queenstown Park Boutique Hotel is tucked between mountainous nature reserves on the shores of Lake Wakatipu, so get outdoors and explore. Hop on a bike shuttle, stop for craft beers and steaks or take a two-minute walk to check out the lake. Head back to the hotel to relax in the courtyard garden and enjoy cocktails before dinner.
Normally, a stay at this picturesque hotel will cost you around $275 per night. However, you might be able to score a room for as low as $195 per night if you book through Hotels.com.
26. St Pancras Clock Tower Guest Suite in London
Price per night: $200
Number of guests: 4
Immerse yourself in the bustle and hustle of London and then unwind in the dramatic St Pancras Clock Tower. Don't worry about chimes driving you to ding-dong madness, as bells were never installed in the tower.
The St Pancras Clock Tower conceals a two-bedroom apartment within its red brick walls (each can be rented separately, though) and behind its clock faces and gothic windows. Look out over Kings Cross Station as you nestle in with one of the many books located in the tower's library.
Save Money for Tea and Crumpets: Hostel Your Way Around Europe on the Cheap
27. South End Bed and Bath With Skyzdeck in Boston
Price per night: $92
Number of guests: 2
Book a stay with sky views in one of America's oldest cities. Located near Boston's trendy South End, this rental features memorable touches like exposed brick walls and gleaming wood floors. Plus, the subway — called the T — and bus lines are mere minutes away by foot.
During your stay, be sure to hit up some nearby Beantown hot spots, like the Museum of Fine Arts and Boston Common, during the day. At night, return to your South End suite and spend some time up on the roof enjoying those sweeping city views.
Make Your Money Work for You
28. Super-Cute Retro Airstream in Wimberley, Texas
Price per night: $140
Number of guests: 2
Go glamping next to a babbling stream surrounded by nature at this Airbnb rental. The sparkling Airstream is a nod to days gone by, but inside you'll find a bright, re-imagined space with a retro twist. Take a dip in the hot tub, stroll along the creek or climb up the treehouse to watch for wildlife. Turn on the string party lights at night and grill up a Texas steak, have a cold beer by the fire pit and wash off your day's adventure in a private outdoor shower for two.
29. Tiny House on the Beach on Orcas Island, Wash.
Price per night: $95
Number of guests: 2
Bring your bike, paddle board or kayak for a seaside getaway on Orcas Island. The Tiny House rental, available through Airbnb, has all the basics for two, including a double bed, cooking facilities, wood stove and driftwood deck. Watch for Orca whales, head into one of the island's villages or just enjoy the view from the beach.
30. Vintage Van With Stunning View Arnarnes Paradise in Akureyri, North Iceland
Price per night: $101
Number of guests: 2
Check out the Aurora Borealis and unparalleled views of nature in this vintage van rental by Airbnb. The van's decorated and heated interior has a bed, chair and area rugs for a cozy feel, but the real magic lies outside.
Watch the sunset over Eyjafjörður fjord from your private deck, hike through the woods or relax on a beach. Plus, you'll wake each morning to wild herb tea, freshly baked bread and jam made from local berries.
Up Next: How to Book Last-Minute Travel Plans on the Cheap
Note: Hotel prices are valid as of Aug. 23, 2017.
About the Author