Best Memorial Day Weekend Getaway Travel Deals
Here's how you can save big money over Memorial Day weekend.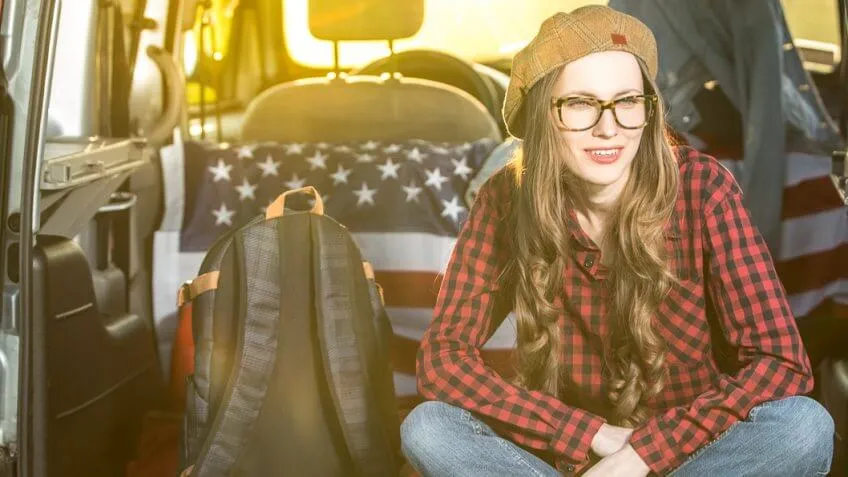 PEPPERSMINT / Shutterstock.com
Memorial Day Weekend is the unofficial start of summer, as well as a time to reflect on the sacrifices of the men and women of the Armed Forces. This year, the holiday weekend runs from May 26-29. Start the season off right with a long weekend out of town. From the big cities on the East Coast to idyllic lakeside mountain campgrounds, there are plenty of deals to be had over Memorial Day Weekend.
Here are the best places where you can spend less on Memorial Day Weekend.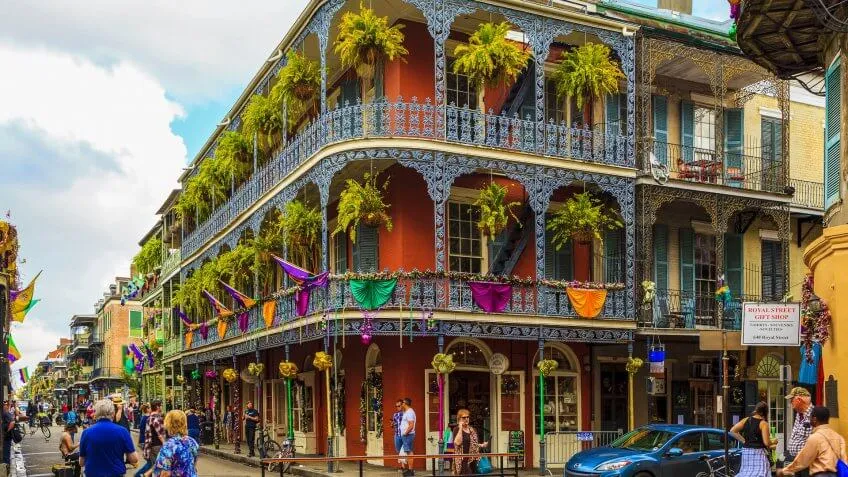 GTS Productions / Shutterstock.com
New Orleans, LA
One of the most uniquely American cities in the country, New Orleans goes all out for Memorial Day weekend.
Festivities include the Greek Fest, where you can revel in authentic Greek food, dance, music, history, culture and entertainment for free all weekend long — barring whatever concessions and keepsakes you choose to buy, of course.
There's also the New Orleans Wine and Food Experience in the French Quarter. The festival gathers hundreds of local wineries and restaurants for a culmination of the best of the city's food and drink culture all in one place. Each festival event is a standalone activity, so you can buy entry into whatever interests you and not pay for anything extra.
"Airline prices dropped considerably from nearby cities that were once considered too far to drive for a long weekend such as Memorial Day weekend," said Tom Spagnola, senior vice president of supplier relations at CheapOAir.com. "Now you can get to New Orleans very cheap with flights being so low."
The average price for a room in the highly rated La Quinta on the New Orleans Causeway is currently $119 per night. As an added bonus, Airfarewatchdog is offering round-trip nonstop flights on Delta Airlines from Atlanta to New Orleans this Memorial Day weekend for just $201.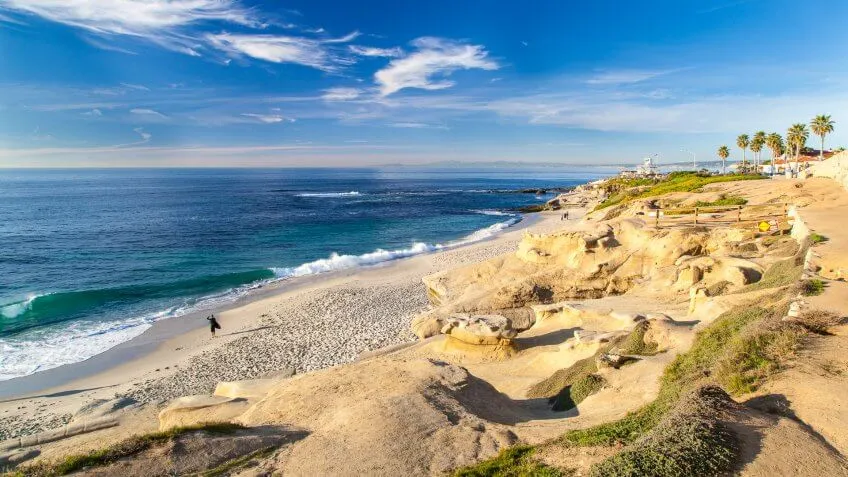 kan_khampanya / Shutterstock.com
San Diego, CA
San Diego is not only "America's Finest City," it's also one of the biggest military towns in the country.
The city is teeming with museums and memorials dedicated to the United States Armed Forces. Admission is free to the CAF Air Group One World War II Museum and Hangar, as it is for the Veterans Museum and Memorial Center. Stop by the USS Midway, the San Diego Air and Space Museum or the Flying Leatherneck Aviation Museum, many of which offer free or reduced admission for current and former military.
But don't forget that San Diego is known primarily for its pristine beaches and beautiful weather. "There are many package deals in San Diego that include whale watching, fishing, beach activities and tours of the city," said Spagnola. From the La Jolla Reefs and Mission Bay to the Carlsbad Beaches and Torrey Pines, there is simply no better beach town in the country than San Diego. Even better, admission into many beaches is free or close to it.
The average room in the San Diego Airport Ramada Inn, which earned good reviews on SanDiego.com, is currently $139 per night.
Take Advantage: 50 Best Military Discounts for Service Members and Veterans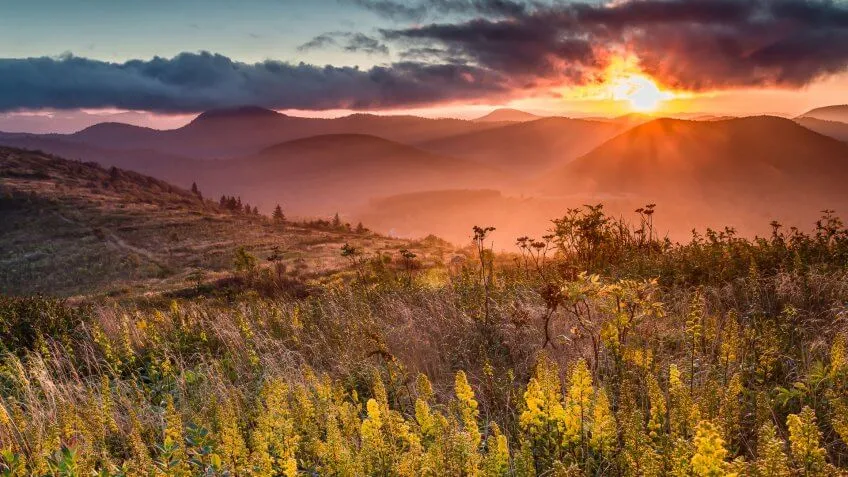 Fine Art Images by Rob Travis Photography / Getty Images
Asheville, NC
Deep in the Smoky Mountains of Western North Carolina lies Asheville, a town driven by arts, culture, music — and a passion for Memorial Day Weekend.
There are almost too many festivals and activities to count, many of which are free or request only a small voluntary donation. There's the Lake Lure Arts Festival, the Saturday Night Lights horse festival and, of course, the Memorial Day Concert and Ceremony, all of which are free. You can also visit the Beer City Festival, the Garden Jubilee Festival or the Mountain Sports Festival.
But Asheville is as much about the Great Outdoors as it is about the arts. Some of the top spots are Lake Glenville, Fontana Lake and Dam and Sliding Rock.
If you're going to visit the mountains, you might as well stay in a cabin. Asheville River Cabins start at $140 per night.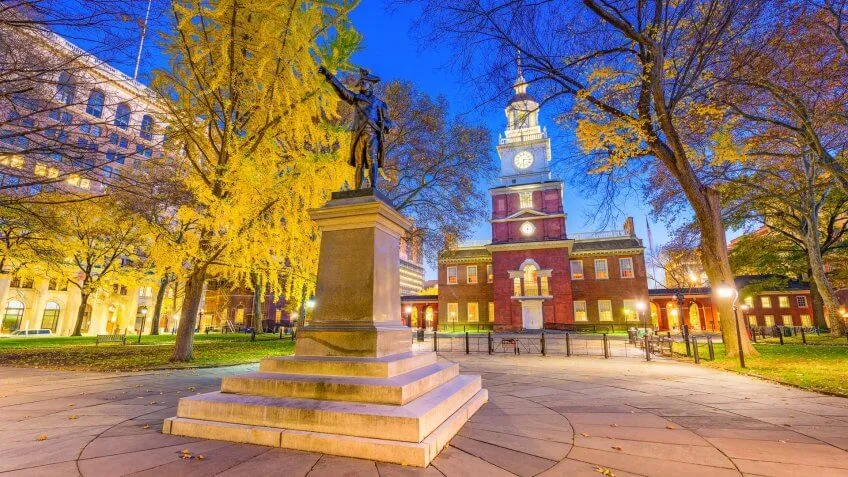 Sean Pavone / Shutterstock.com
Philadelphia, PA
The city of Philadelphia empties into the Jersey Shore for Memorial Day Weekend, which provides the perfect opportunity to visit the place where the Founding Fathers signed the Declaration of Independence.
Take in the Plainview Old Bethpage Memorial Day Parade for free, or check out the Chinese Lantern Festival in Franklin Square. Memorial Day Weekend is included in Parks on Tap, which is a traveling beer garden festival that makes stops at parks and other green spaces throughout the city.
The Holiday Inn Midtown Express, which is currently rated "very good," has rooms starting at $157.17 per night.
kan_khampanya / Shutterstock.com
Lake of the Ozarks, MO
If you think of Memorial Day Weekend and the big city doesn't even begin to come to mind, consider getting away — really away. Between the Rockies and the Appalachians lies the unsung mountain range of the Midwest: the Ozarks.
Lake of the Ozarks takes its Memorial Day fireworks display so seriously that there are more than half a dozen vantage points for viewing. When you're not watching pyrotechnics, take advantage of the lake's many outdoor adventures, including watersports, cave exploration, hiking, fishing and boating. There's also golf, spa retreats and shopping.
The Town and Country Motel in Osage, adjacent to the lake, has rooms starting at $85.99 per night.
dibrova / Shutterstock.com
Washington, D.C.
Thanks to the city's world-renowned cherry blossoms, April is peak tourist season in Washington, D.C. That means May — including Memorial Day Weekend — is a bargain hunter's dream in the nation's capital.
The city boasts the largest Memorial Day parade in the country, watched by more than 1.5 million people on television. The Rolling Thunder motorcycle run is one of the largest displays of patriotism in the nation, specifically when it comes to POW/MIA causes. Both activities won't cost you a penny.
Witness the "Flags In" tradition at Arlington National Cemetery, visit the Vietnam Veterans Memorial, or take in any of the other many tributes to military past and present.
Washington.org offers lists of spring hotel deals for budget travelers, some of which offer 10 percent, 20 percent, even 30 percent off.
Related: Best and Worst Things to Buy in May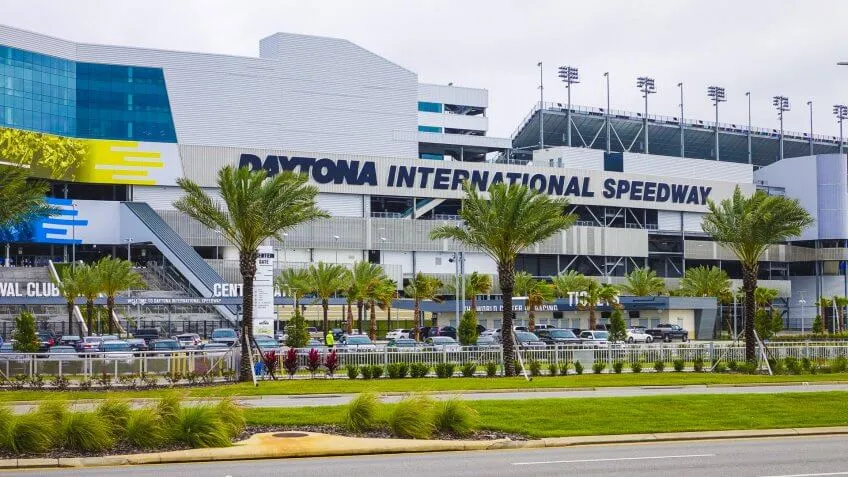 4kclips / Shutterstock.com
Daytona, FL
The Daytona National Speedway, one of the most iconic motorsports venues in the world, is transformed into a country music supercenter on Memorial Day Weekend. The Country 500 is a three-day, three-night festival of patriotism and partying.
Some of the biggest names in country music will take stage, including Blake Shelton and Keith Urban. Tickets start at $85 for a single-day general admission pass or $200 for a three-day weekend general admission pass. If you have the means, VIP packages run all the way up to $999.
If you go to the Country 500, camping — and grilling out on the BBQ — are part of the All-American tradition. Campsites start at $125.
Memorial Day is the unofficial start of summer, and there's no rule that says you have to start the summer at home. Take a long weekend, take in a new city or town and save some money on a mini vacation.
Next Up: Travel the World for Practically Free
Room rates are accurate as of May 3, 2017. Rates from airfarewatchdog are current at time of publication and subject to change.