5 Best US Locations To Travel To on a $2,000 Budget

5 min Read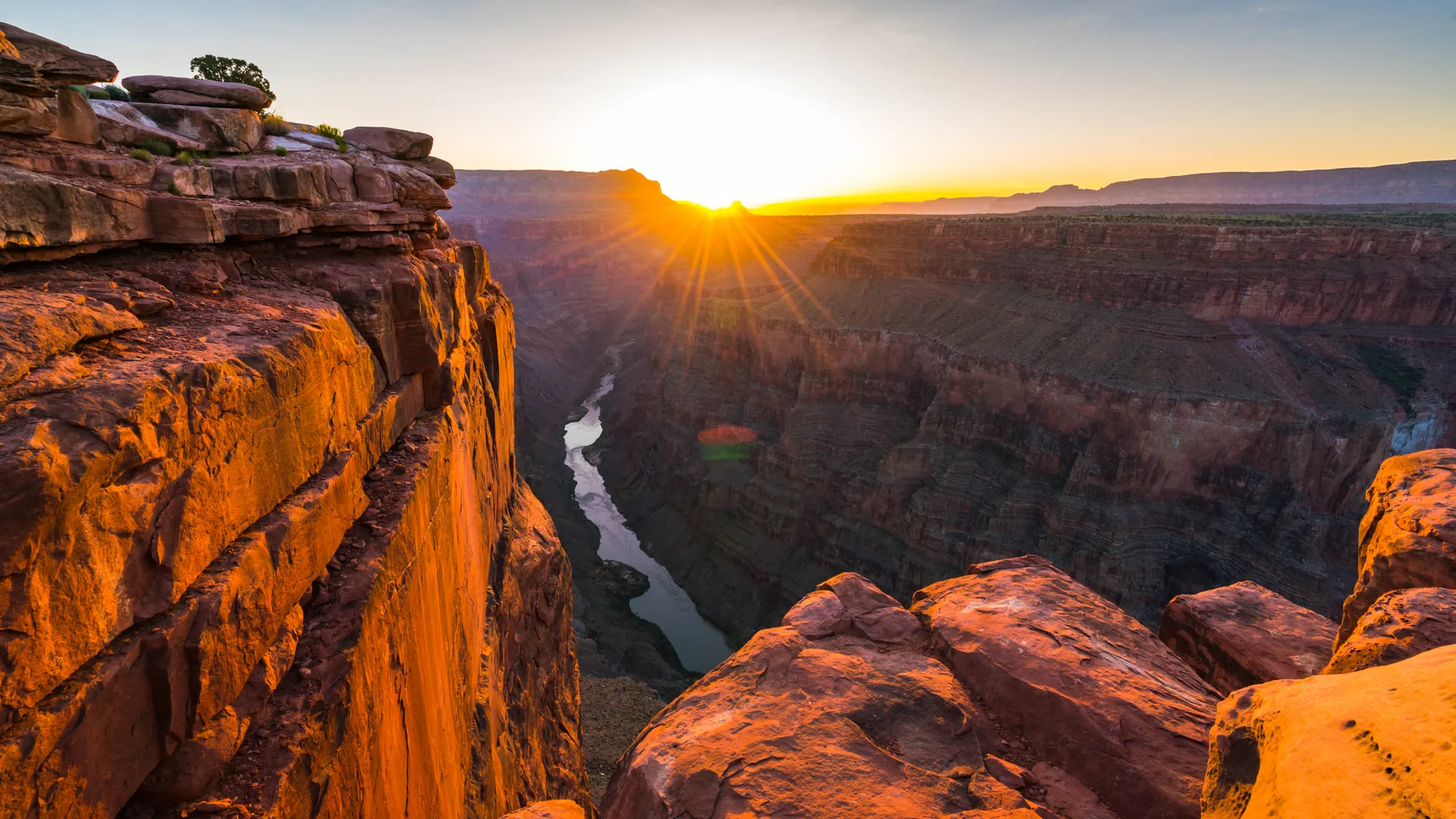 Traveling to new places is a highlight of many people's vacations. However, even without the recent burdens of inflation, travel costs like airfare, accommodations and food can quickly add up.
Figuring out a vacation plan that doesn't cost several months' pay can be challenging to say the least. However, there are some wonderful destinations that are well worth your while and don't have to put you over budget. Here are five U.S. destinations that you can enjoy on a $2,000 budget.
Denver
Denver, Colorado is an excellent destination for travelers on a $2,000 budget, according to Kevin Mercier, professional travel blogger at Kevmrc. He breaks down the costs like this:
Airfare: If you're flying domestically within the United States, you can expect to spend between $150-$400 depending on your departure location and how far you booked in advance, Mercier explained. "If you're flying from outside the United States, the cost of airfare depends on your departure location and the time of the year. You can expect to spend at least $500 or more for a round-trip ticket."
Accommodation: After airfare, the next biggest expense is accommodation, but Mercier reassured that there are plenty of cheap accommodations available for those traveling on a budget. For the truly budget style, you can stay at hostels in the $20-$40 per night for a dormitory-style room and $60-$90 for a private room. However, there are also plenty of budget hotels that range from $60-$90 per night, depending on location and amenities. 
Transportation: Once you arrive in Denver, you don't have to rely upon an expensive rental car, Mercier said. "A one-way fare on the bus or light rail costs around $3.00, and a day pass costs around $6.00. Taxis are also available and their cost can vary depending on the time of day and your location. A taxi ride from the airport to downtown cost me around $25." If you like a little exercise, he said that Denver has a bike-sharing program called B-cycle, which offers rentals for as little as $5.
Food: Denver has a diverse food scene, with plenty of options to choose from, Mercier said. He particularly lauds its food truck scene, "with many trucks offering delicious and affordable food that costs around $5-$10 per meal."

Activities: There are plenty of free and fun activities in Denver, including hiking in the nearby mountains, visiting parks and gardens, exploring museums and galleries, and attending free festivals.
Take Our Poll: Would You Move for a Job That Paid You a $10,000 Signing Bonus?
Make Your Money Work for You
Nantucket, Massachusetts
"Nantucket is a small island off the Massachusetts coast that is well known for its quaint, small-town charm and laid-back atmosphere," according to Justin Crabbe, CEO of Jettly, a private jet charter company. "Nantucket is a slow-paced, beautiful destination."
For a lovely, relaxing vacation with access to beautiful beaches and less bustling with traffic, check out this New England island for under $2,000:
Airfare: There are a few direct flights from major U.S. cities to Nantucket, so you can easily find flights for under $200 round trip, Crabbe said. He recommends booking early and on a weekday to get even better deals.
Accommodation: The island has plenty of bed and breakfasts, inns, and Airbnb options to choose from, and you can find rooms for as low as $150 a night, Crabbe said. "Cliff Lodge, Brass Lantern Inn, and Seven Sea Street Inn are all great options if you're looking for a place to stay."
Food: You'll find plenty of restaurants serving up some delicious seafood dishes, Crabbe said. "There are also many great cafes and bakeries to grab some coffee or pastries from in the morning. Prices range from $10-$30 for meals depending on where you go, so it's possible to stay within your budget."
Alaskan Adventure
If you love breathtaking scenery and marine life, the Alaskan Adventure should top your list of travel plans in the U.S. for under $2,000.
According to Ravi Parikh, founder and CEO of RoverPass, a booking engine for campgrounds and RV Parks, "The trip includes starting your journey at Anchorage and camping overnight at Denali National Park. In addition, you can witness the Mears Glacier and enjoy the sight of otters, seals, and whales having a great time. The costs include$750 for airfare, $750 for accommodation and food, and around $500 for sightseeing expenses. Overall, $1,980."
Historical South Tour
Another great trip that appeals to history buffs, Parikh said, is a week-long tour through the historical South. "You start your 7-day Southern States tour from Jacksonville, Florida and end at Charleston, South Carolina, with a significant part of the journey including a tour of the historic mansions built before the Civil War," he explained.
A guided trolley tour of Savannah, Georgia is not to be missed. This should run about $400 for airfare, $1,000 for accommodation and food, and $600 for sightseeing.
Make Your Money Work for You
Zion Canyon to Grand Canyon
If you're a nature lover who wants to see some of the truly natural wonders the U.S. has to offer, Parikh suggests a fun road trip that shouldn't break your budget.
Start out in Las Vegas (but try not to lose much money there) then visit the red splendor of Zion Canyon in Utah's Zion National Park with its "red sandstone arches carved among exciting balancing rock formations."
You'll end your trip at the Grand Canyon, one of the world's seven natural wonders. The total drive time is about five hours, so the expenses include $100 for gas (or roughly $300 for airfare), $600 for accommodations and food, and $1,000 for sightseeing.
More From GOBankingRates
About the Author