The Cost To Book Last-Minute Summer Travel to Top US Destinations

9 min Read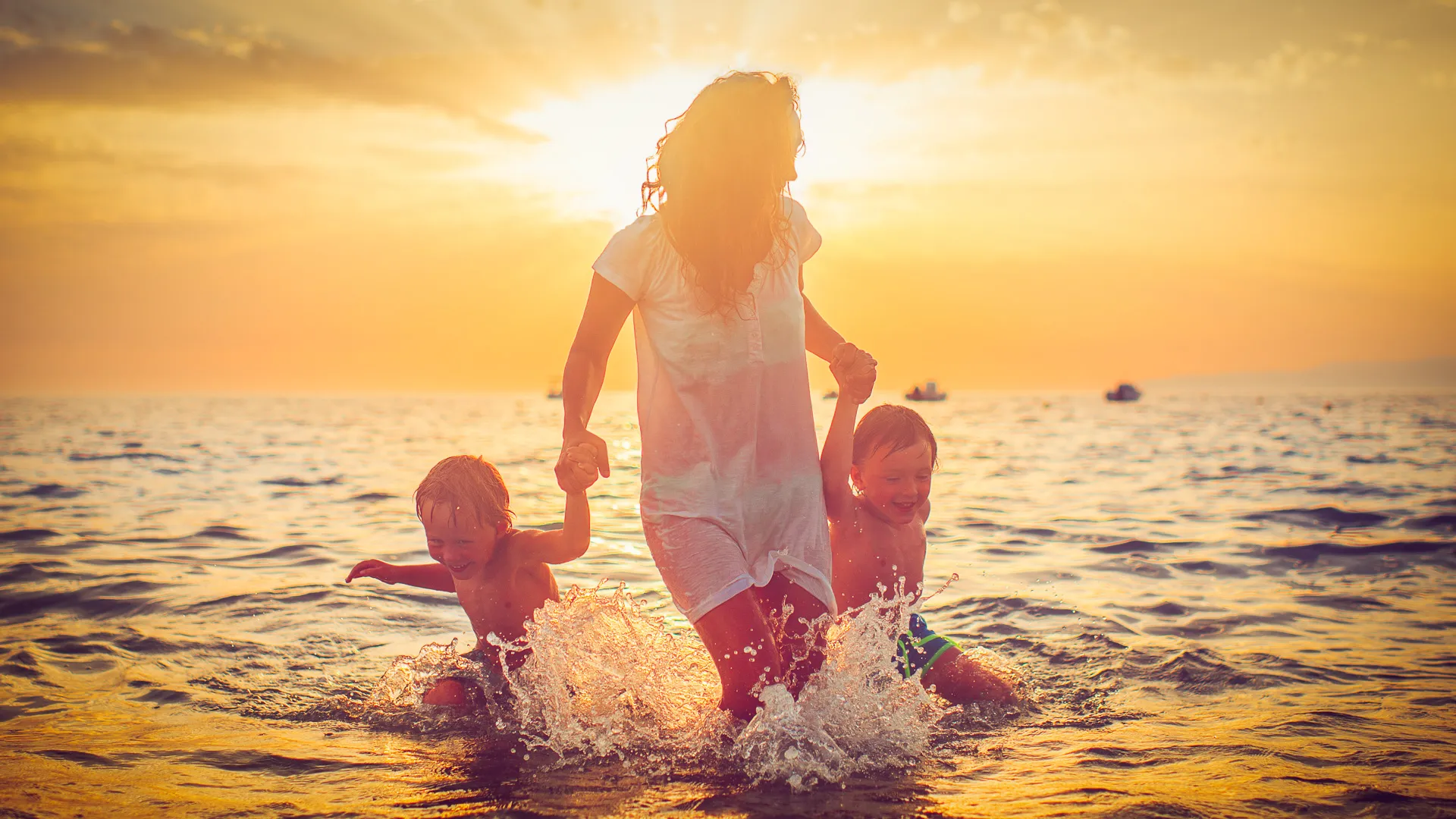 We stayed at home last summer, quenching our desire to travel near or far in the name of safety amid the coronavirus pandemic. And since many of us just now feel comfortable with hitting the roads and the skies again, there are plans to make for a long-delayed and much-deserved vacation.
"Our research is showing that Americans are ready to travel again," said Erin Francis-Cummings, president and CEO of research firm Destination Analysts. "We are seeing that 87% of American travelers expect to take a trip this summer, which is more than double the percent that took a trip in the summer of 2020."
Support Small: Don't Miss Out on Nominating Your Favorite Small Business To Be Featured on GOBankingRates — Ends May 31
It isn't too late to book a trip for this summer, even a last-minute vacation for Memorial Day weekend or June, and the cost for arranging travel just weeks before departure might not be prohibitive. Hotels and attractions in some cities are offering great prices and promotions to encourage tourism, and airfares to and from certain destinations shouldn't break the budget.
Several travel deals are out there if you can be flexible with your vacation dates and even your destination.
Americans Are Ready To Travel Again: Here's How Much They Plan To Spend on Vacations This Year
"Currently, the hottest destinations are the California and Florida coasts, which makes deal hunting in those states a little more challenging," said Faisal Sublaban, the president and CEO of Bonotel Exclusive Travel. "That being said the best tip is to try and travel mid-week as most of these destinations are sold out on weekends but have more inventory during the week as convention and corporate travel hasn't come back."
The airfares listed here were sourced from Travelocity on May 9 for travel commencing on June 16 with a June 23 return date and are listed as an example only. Prices are subject to change. Here's a look at 10 destinations around the country poised to make a travel splash this summer.
Last updated: May 12, 2021
Make Your Money Work for You
San Francisco
Airfare from Chicago: As low as $290 round-trip
San Francisco is known for its world-class food, as evidenced by the 57 Bay Area restaurants to receive stars from the Michelin Guide in 2019, the last time the recognition was given. Whether you want to take in the cuisine, walk along Fisherman's Wharf, ride the cable cars, tour Alcatraz, experience Chinatown or visit one of the city's noted museums, San Francisco is reopened and ready for business. Corporate travel planner TripActions listed the city as one of the top domestic destinations this summer.
Even the swankiest of accommodations are offering deals. The Ritz Carlton San Francisco in the Nob Hill section of the city has promotions for complimentary upgrades and free nights. Visitors also can receive a 15% discount on tickets for outdoor attractions when booked with Tiqets before May 31 using promocode OUTDOORS2021.
Las Vegas
Airfare from Dallas: As low as $86 round-trip
No city was harder hit during the pandemic than Las Vegas, which relies on tourism to keep the lights on along the famed Strip. The city's splashy hotels and casinos shut down in March 2020 and started reopening, slowly, in June. About 19 million people visited the city in 2020, a drop from 42.5 million in 2019. Hotel occupancy rates were 88.9% in 2019, and 42.1% during the pandemic year, according to statistics from the Las Vegas Convention and Visitors Authority.
In March, the most recent month for which numbers were available, the average daily room rate for hotels on the Strip was $104.40, down 33.9% from March 2019's rate of $158.05, before the hotel closures.
Find Out: How Eco-Friendly Travel Can Save You Money in 2021
New York
Airfare from Atlanta: As low as $127 round-trip
The bustling streets of New York City were vacant most of the past year. Even Times Square, which usually packs in the people shoulder to shoulder, was desolate. But with many COVID-19 restrictions lifted recently by Gov. Andrew Cuomo, New York is coming back to life and more hotels are reopening.
If you've always wanted to visit the Big Apple but big hotel prices have kept you away, now is the time. The New York Business Journal, citing figures from hotel data research company STR, said hotels that currently are open reported a 53.8% occupancy rate as of early May. When hotels that were closed were included, the total room occupancy rate was 34.7%. And that led to a significant drop in room rates in pricey New York, where the average daily rate for a hotel recently was $149.07, compared to $255.16 in 2019.
Discover: How Much US Tourist Destinations Stand To Lose for a Second Year
Make Your Money Work for You
Orlando, Florida
Airfare from Philadelphia: As low as $132 round-trip
It isn't just the adults in the family who are ready for vacation. The kids have been cooped up, so why not take them to Orlando, home of the Walt Disney World Resort, Universal Orlando Resort, SeaWorld Orlando and LEGOLAND Florida Resort? And Orlando is rolling out discounts for visitors this summer.
The Visit Orlando website has links to discount tickets for the theme parks on its website, and some hotels have cut prices. Disney recently announced special pricing that will allow travelers to save up to 25% on rooms at select Disney Resort hotels from July 11 through Sept. 29, and Universal is offering up to $600 off for a five-night vacation for a family of four, which includes lodging and theme park tickets.
Don't sleep on Orlando, though, as it is proving to be a popular destination and could fill up fast. Destination Analysts said 51% of prospective travelers are interested in vacationing in Orlando this summer.
Learn More: How Much Is Disney Worth?
Denver
Airfare from Seattle: As low as $108 round-trip
The Colorado capital is another of the cities identified by TripActions as a popular 2021 destination. There's a lot to do in and around Denver, such as viewing the dinosaur bones at Dinosaur Ridge, taking a concert at Red Rocks Park & Amphitheatre, following a self-guided tour of the Coors Brewery, hiking or biking, or seeing the Rockies in action at Coors Field.
An April report from Priceline said Denver has some of the lowest hotel rates among popular locales this year, with the average night in a hotel costing $116.
Did You Know: What Travel Agents Say About Planning for Trips in 2021 and Beyond
Gatlinburg, Tennessee
Airfare from Phoenix: As low as $343 round-trip
Gatlinburg is just outside the Great Smoky Mountains National Park, which offers fly fishing, more than 900 miles of hiking trails and tons more to do once you enter the park. Its downtown has a charming vibe that's mixed with a modern touch. The Gatlinburg Space Needle has a 407-foot observation deck with views of the town and the Smokies.
Priceline said the Gatlinburg/Pigeon Force area is a bargain this year, with hotel prices discounted 34% this year to an average of $135 per night.
Read More: How To Save Money on Rental Cars for Your Upcoming Trip
Make Your Money Work for You
Black Hills, South Dakota
Priceline pegged the Black Hills of South Dakota, home of Mount Rushmore, as another affordable vacation spot, with hotel rooms averaging $115 a night. The area's hospitality industry has put together a variety of discount packages, as well, that are both family- and budget-friendly for those who want to experience the area's outdoor activities, national monuments and state parks.
At BlackHillsVacations.com, vacationers will find deals such as the Black Hills Family Camping Package, which starts at $479 for a family of four and includes three nights at a full-service RV site and entrance to six family attractions, including Custer State Park, Mount Rushmore National Memorial, and a Chuckwagon Supper and Cowboy Music Show, and your choice of a BlackHills Cave. The package is available from May 22 through Sept. 30.
If you own an RV – or plan to rent one – you won't need to book a flight.
Related: 6 Simple Ways To Cut Costs on Your RV Trip
Chicago
Airfare from New York: As low as $134 round-trip
Travel planners said Chicago is another popular destination for vacationers this summer. The Windy City shares its history – see it on the Gangsters and Ghosts Tour – and is known for its stunning architecture. Take it all in from the Chicago River Architecture Tour or atop the Hancock Center from the 360 CHICAGO Observation Deck.
The city also is on the TripActions list of top destinations, but all those tourist sites can get expensive. CityPASS Chicago is available for adults for $109 and kids for $89 and allows entry into the city's top five attractions at a 49% discount.
Read More: How To Plan a Budget-Friendly Road Trip for Spring or Summer
Boston
Airfare from Dallas: As low as $232 round-trip
Boston might have been financially out of reach in the past, but hotels are rolling out the specials this summer. The Greater Boston Convention & Visitors Bureau website, BostonUSA.com, has a few dozen deals for hotels that are big discounts over pre-pandemic costs.
Rental-car costs are sky-high this summer as companies don't have the inventory they did before the pandemic, when they sold off hundreds of thousands of cars. Boston is an easy city to get around without a car through its widely accessible system of Massachusetts Bay Transportation Authority trains and buses.
Modern Money Etiquette: Who To Tip When You're Traveling
Make Your Money Work for You
Myrtle Beach, South Carolina
Airfare from Houston: As low as $215 round-trip
Myrtle Beach has more than 60 miles of sand along the Atlantic Ocean – plus about 90 golf courses. Why not play a round in the morning and then hit the beach in the afternoon? There's plenty else to do, too, such as WonderWorks, which bills itself as an "amusement park for the mind with 50,000 square feet of 'edu-tainment.'"
Priceline's survey tagged Myrtle Beach as the destination with the biggest average percentage discount on its list at 51%. The Visit Myrtle Beach website has dozens of money-saving coupons, too.
More From GOBankingRates
About the Author