The Cost to Visit These 10 High-Demand U.S. Tourist Locations
Get an idea of how much your 2021 summer getaway may cost.
Summer vacation is here and the travel industry is hopping. According to a recent study by The Points Guy and Healthline Media, 50% of U.S. adults are likely to take a vacation this year between June and September. But how much are people planning to spend on a vacation this summer? According to the study, 26% of travelers plan to spend $501-$1,000 on a summer vacation, while 23% have budgeted $1,001-$2,000 on their getaway.
2021 Small Business Spotlight:  It's Not Too Late to Nominate Your Favorite Small Business to Be Featured on GOBankingRates — Extended to June 5
No matter if you're planning to spend $500, $2,000 or more on your vacay, keep in mind that you may pay more this summer to travel to U.S. tourist destinations that are in high demand. GOBankingRates consulted with travel industry experts to find what you could pay, on average, for a trip to popular locations like Hawaii or San Diego. However, your actual cost could be more — or less — depending on your actual itinerary and expenses.
Modern Money Etiquette: Who To Tip When You're Traveling
Last updated: June 2, 2021
Make Your Money Work for You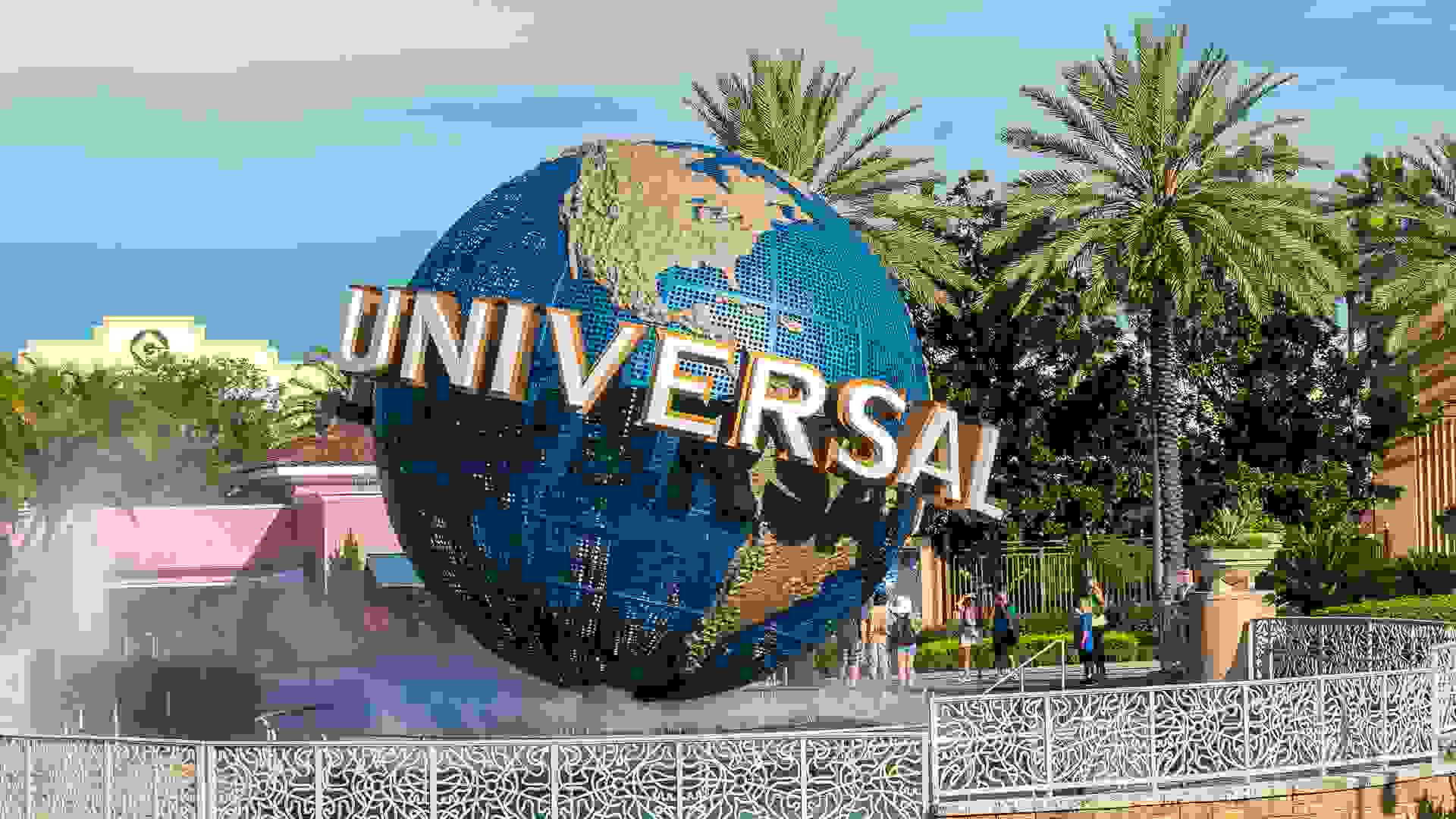 Orlando, Florida
Taking a trip to Orlando to visit Disney World and adjacent theme parks has never been cheap, but anyone who's a die-hard Disney fan would likely say it's the vacation of a lifetime. "Disney/Universal theme parks in Orlando are costing approximately $5,000 for two adults and two children for a five-night stay with tickets and meals," said Matthew Kondrup of Matty K Travel Group. With a price tag like that, you may want to check out these travel cost tips from vacation pros.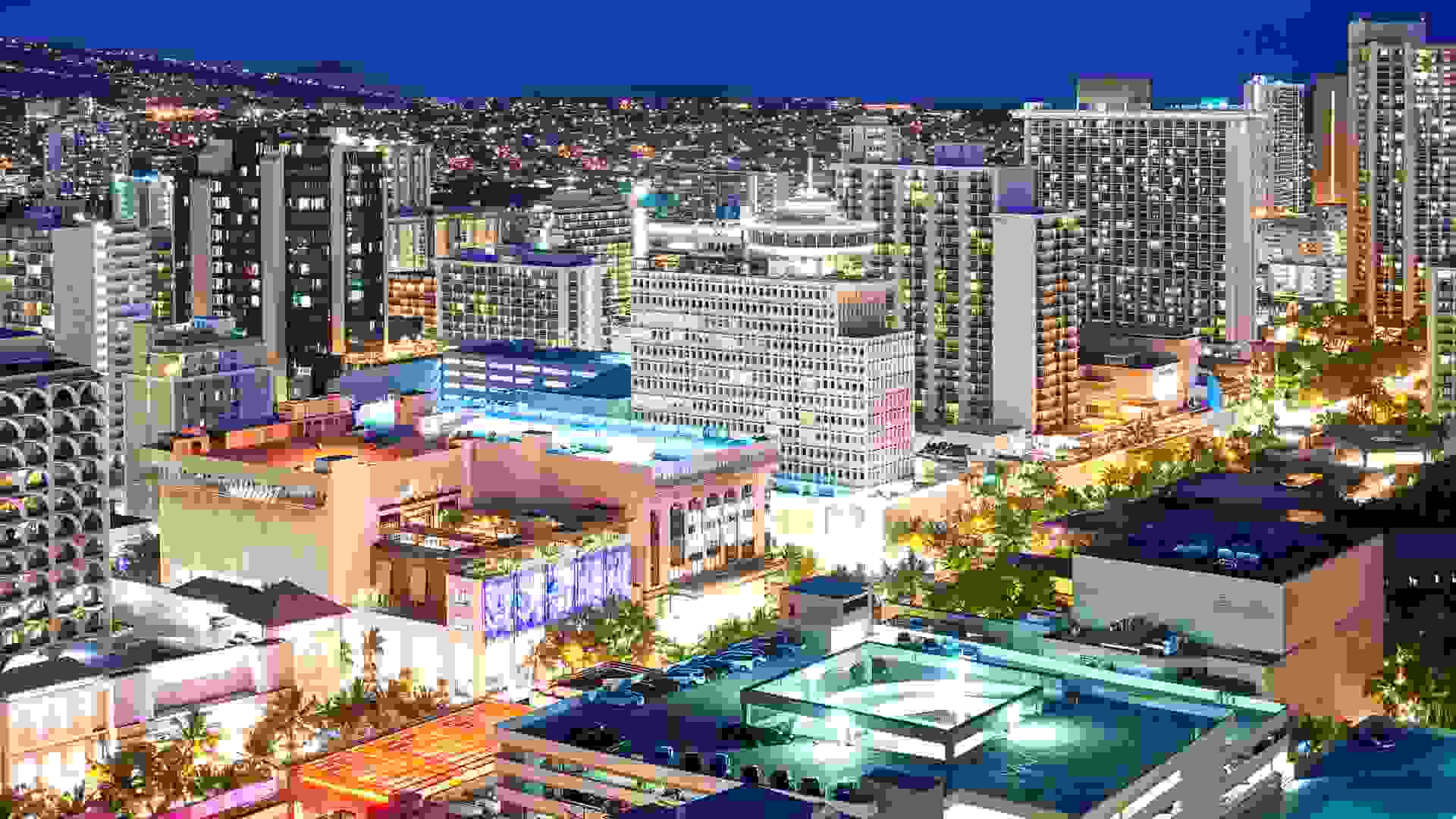 Hawaii
"The number one requested destination right now is Hawaii," said Elizabeth Squillante of New Canaan TravelWorld. "People feel comfortable with the fact that it's domestic, yet it still feels like a true tropical vacation. It's not inexpensive there, though. Airlines, rental cars and hotels are pricing for demand versus supply. Plan on at least $2,000 per person for your vacation. It's also wise to book excursions and dining in advance, as they are operating at reduced capacity."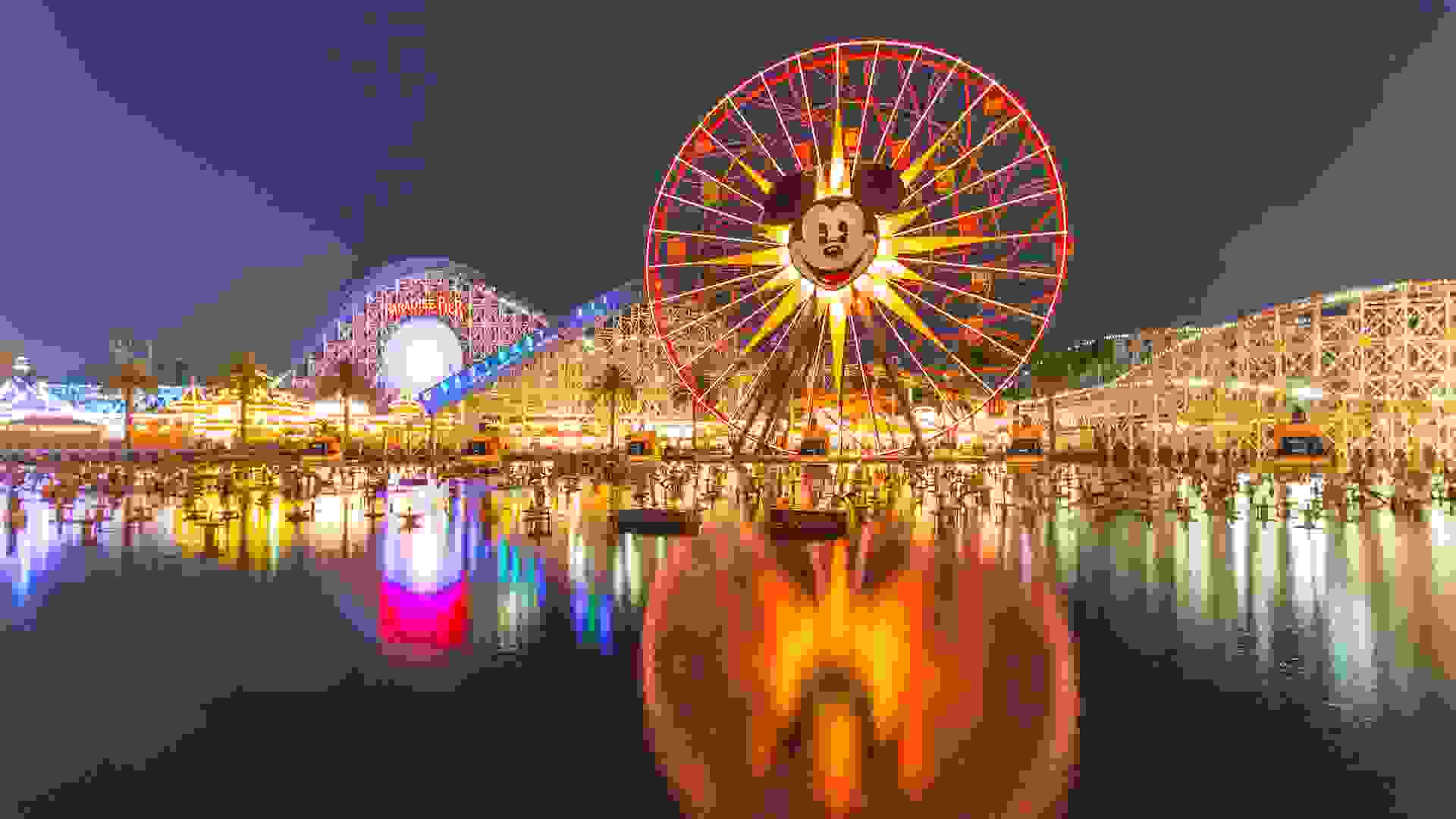 Anaheim, California
A five-day vacation at Disneyland could be as little as $3,270 with tickets, hotel accommodations and three meals per person at the park each day. Luke Dunsmore of Theme Park Portal offers some insight on ticket pricing and hotel accommodations for a trip to Disneyland in Anaheim. Note that airfare will be an additional expense.
"One-day tickets start from $104 per day, but you can save big on longer visits, with a five-day ticket averaging at $72 per day," said Dunsmore. "Shopping around for hotel rates in Anaheim is definitely worth it at the moment, as the city announced in April that it was offering discounted rates at 50 area hotels." If you're willing to forgo staying in a Disney hotel, you can save big. For example, a five-night stay in a standard room for a family of four at the Castle Inn & Suites, which is right across the street from Disneyland Resort, costs around $930 with taxes.
Plus, there are many quick-service dining options at Disneyland, which are $14.99 per meal and under. For a family of four, three meals each per day would be, at the most, around $180 or $900 total.
Learn More: How To Save Money on Rental Cars for Your Upcoming Trip
Make Your Money Work for You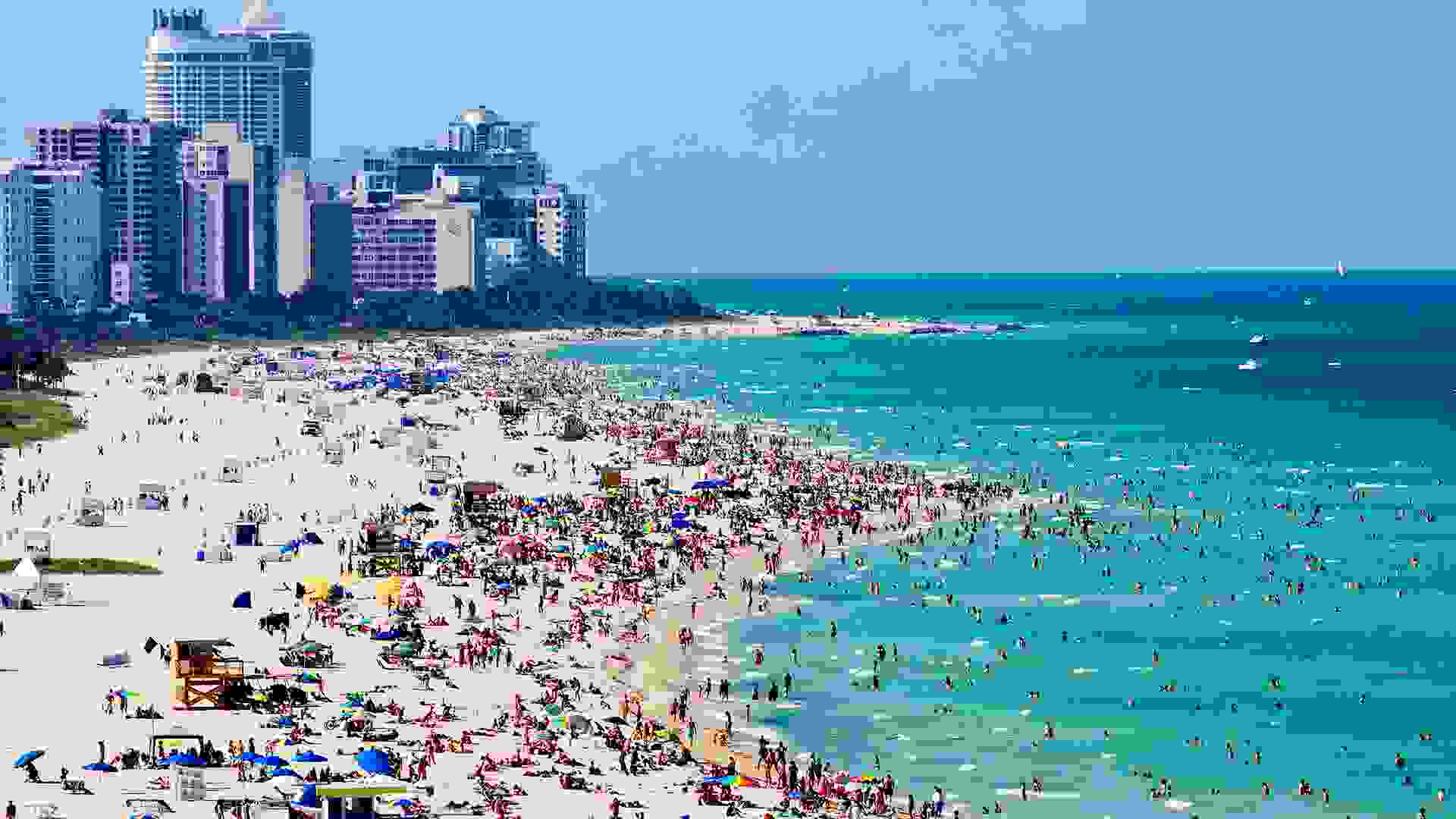 Miami, Florida
Whether you want to see Miami Beach, South Beach, Zoo Miami, Little Havana, Miami Seaquarium or indulge in the city's vibrant nightlife, you aren't alone. "Regarding travel within the U.S., the highest demands right now are for Florida, including Miami, with an average four-night stay costing $2,500," said Kondrup. But costs can vary depending on your specific expenses. Budget Your Trip, which figures average costs for travelers, lists an average cost to visit Miami per day of $165 per person, which would equal $2,640 for four nights for a family of four, excluding airfare.
Read: What Summer 2021 Could Look Like for Industries Hurt by the Pandemic, According to Experts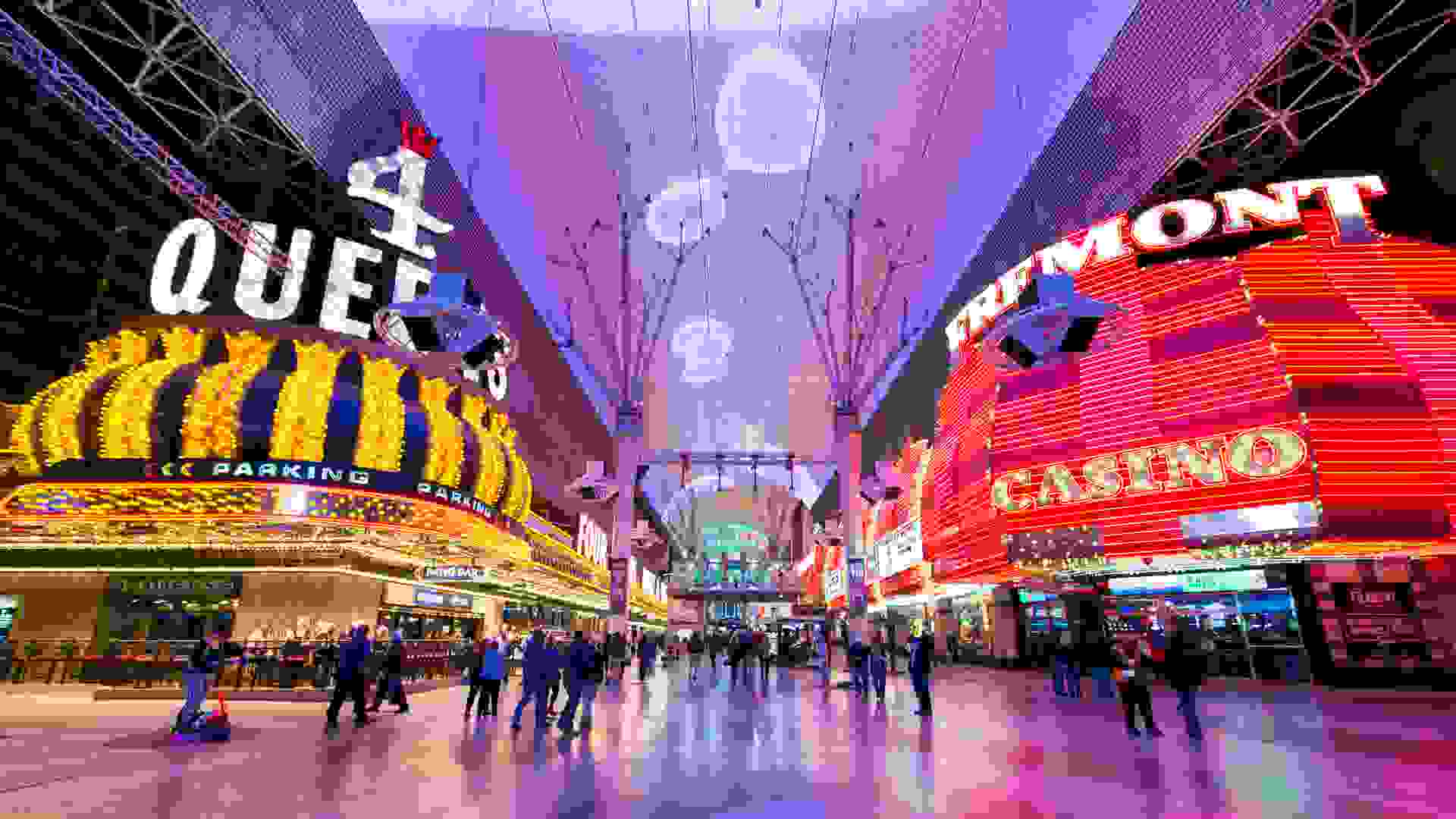 Las Vegas, Nevada
The average cost of a trip to Las Vegas for airline tickets, hotel accommodations and food for five nights is around $2,150. Two round-trip airline tickets from San Diego, plus a five-night hotel stay at the highly rated Wynn Las Vegas will cost around $1,400, according to Expedia. According to Numbeo, you can expect to pay $72.50 for a three-course meal at a midrange restaurant in Vegas, $30 for two to dine at an inexpensive restaurant and around $16 for two to get a meal from somewhere like McDonald's. Plan to budget around $150 per day on food for two people, or $750 for five days. Without airfare, Budget Your Trip figures an average cost per person of $255 each day, which would equal $2,550 for a five-day vacation for two people.
Learn More: Despite Optimism for Summer Travel, The Real Rebound Might Have to Wait a Year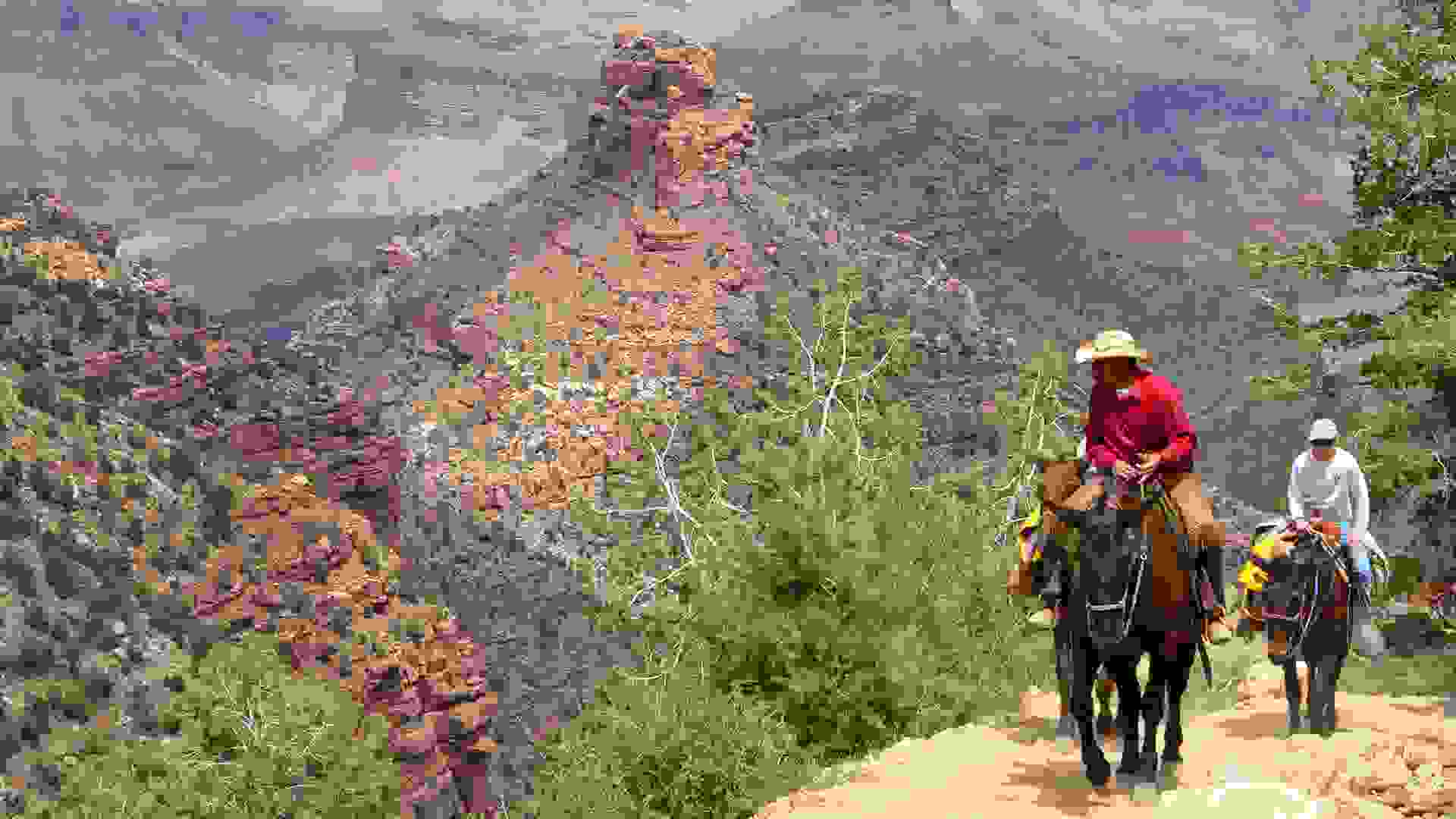 Grand Canyon National Park, Arizona
Darko Ivanoski, founder of ESTAForm, an online travel authorization platform that helps people wanting to travel to the U.S., said his company has seen an uptick in travel recently.
"By far, the area we get the most queries for travel is the Grand Canyon," Ivanesko said. "People are enjoying the great outdoors after spending more than a year being cooped up inside, so I think nature destinations like the Grand Canyon are in high demand. There are also many hospitality businesses in and around the Grand Canyon, so there's plenty on offer if you want to take a week's vacation there. A week at the Grand Canyon will cost you anywhere around $1,500-$3,000 for two people, depending on where you stay and what activities you want to do."
Activities can certainly add up if you go beyond standard sightseeing. For example, a two-hour Canyon Vistas mule ride booked via Grand Canyon National Parks Lodges is $155.77 per person, which would equal over $620 in additional expenses for a family of four.
Read: Why You Should Be Prepared to Lose a Deposit if You Book Travel Now
Make Your Money Work for You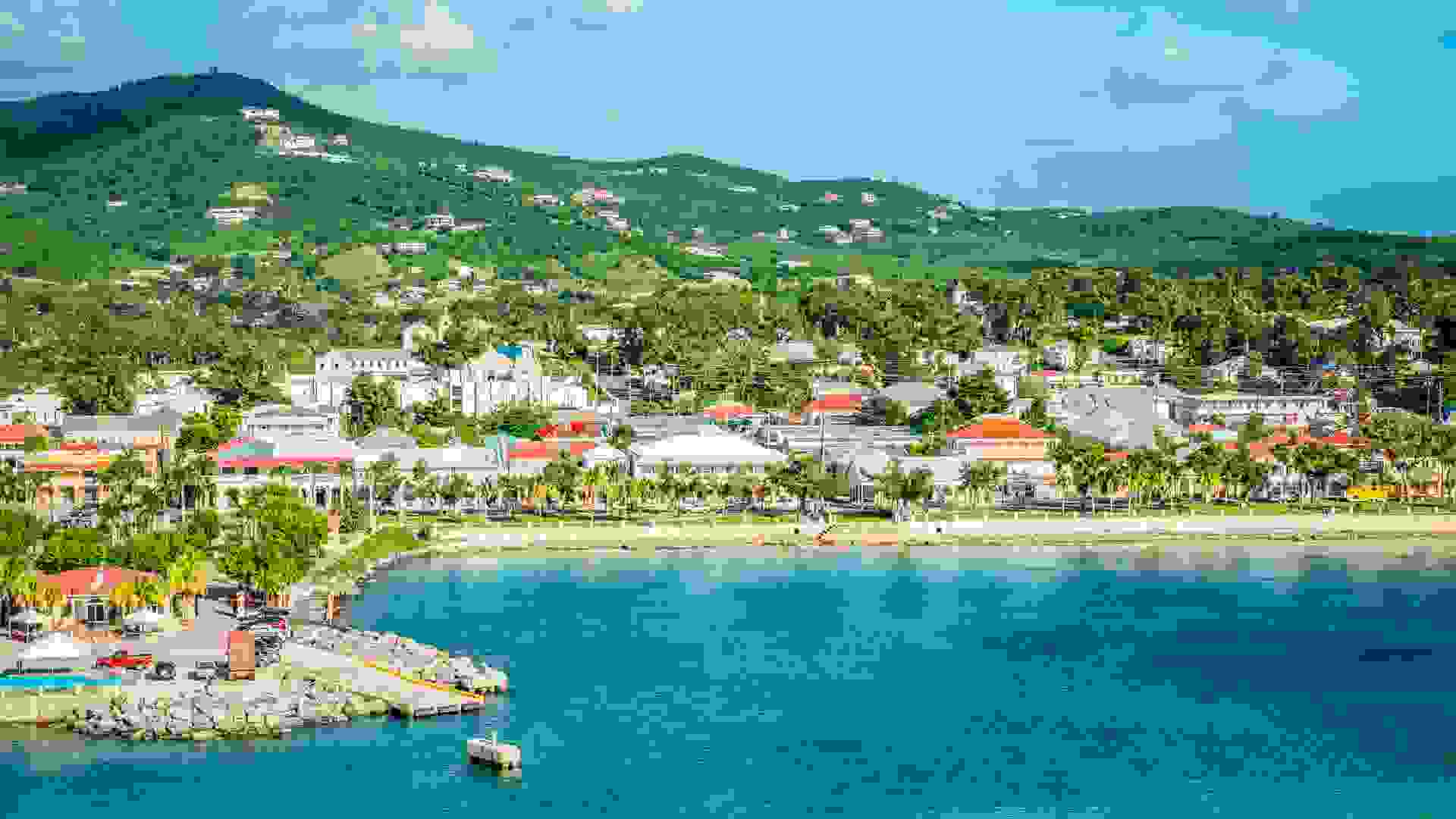 U.S. Virgin Islands
According to Squaremouth CMO Megan Moncrief, "consumer data has revealed that travel within the United States has increased by 85% compared to pre-pandemic travel, and by 223% compared to during the height of the pandemic."
"Now that interest in national travel has gained in popularity, the U.S. Virgin Islands have entered our top 10 list of destinations and is currently the sixth most popular destination being booked," said Moncrief. "From our data on trips being insured to the Virgin Islands, the average trip cost is $6,000." The best part about the U.S. Virgin Islands is that you can spend hours on the beaches without dropping a dime, and you can also visit a wildlife refuge and at least one of its museums for free.
Peak Season vs. Off-Season Travel: What Are the Differences in Costs?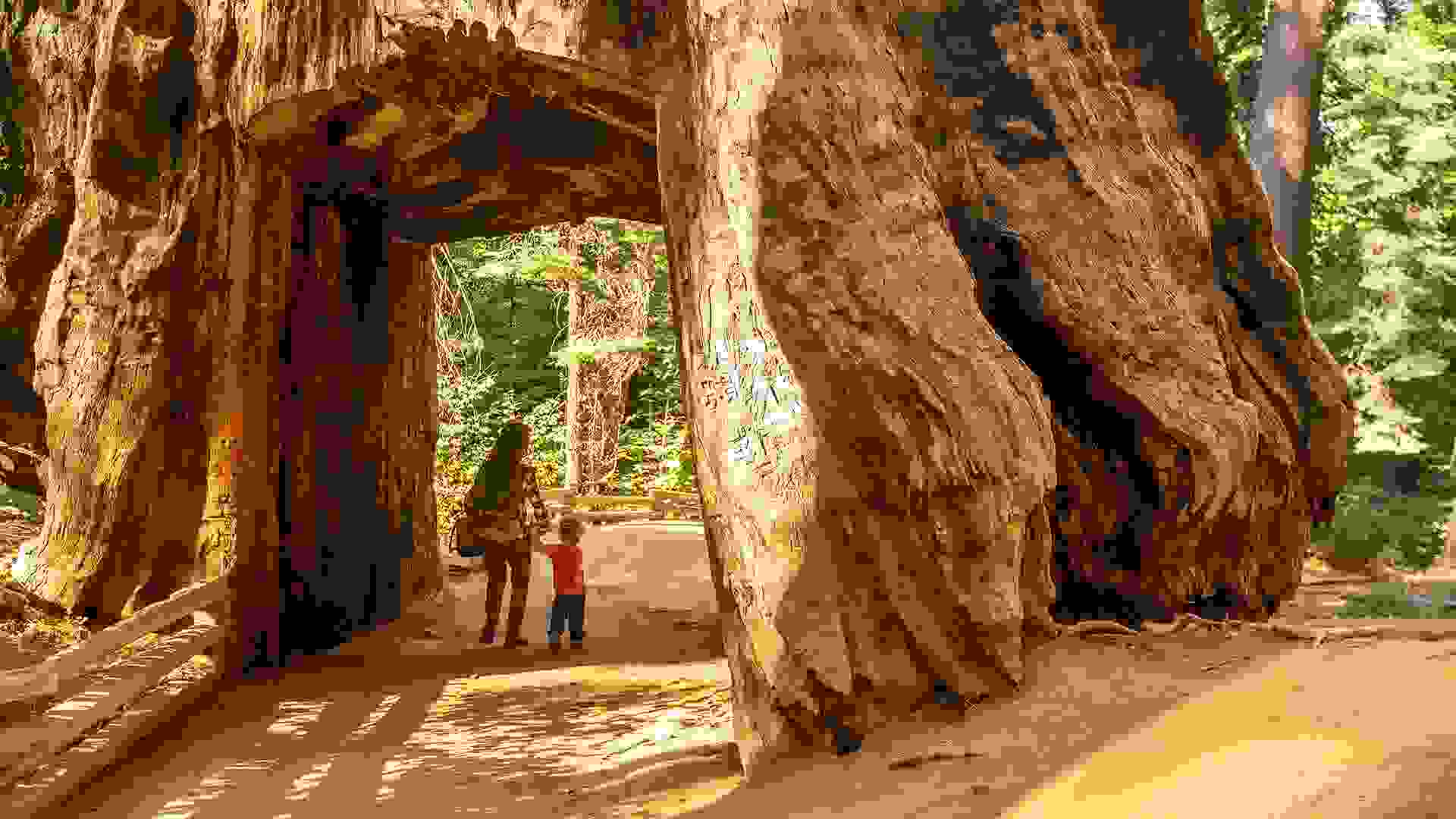 Yosemite National Park, California
"Although tourism in California is down, tourism in Yosemite is up," said Dylan Gallagher, owner of White Wolf Private Tours in San Francisco. "The NPS even had to enact a reservation system to stop overcrowding. The average price for visiting can be a wide range, from $400-$4000 or more." According to Budget Your Trip, on average, you'll spend $104 per person each day for a trip to Yosemite National Park. So a five-day vacation could run $2,080 for a family of four.
Related: The Cost To Book Last-Minute Summer Travel to Top US Destinations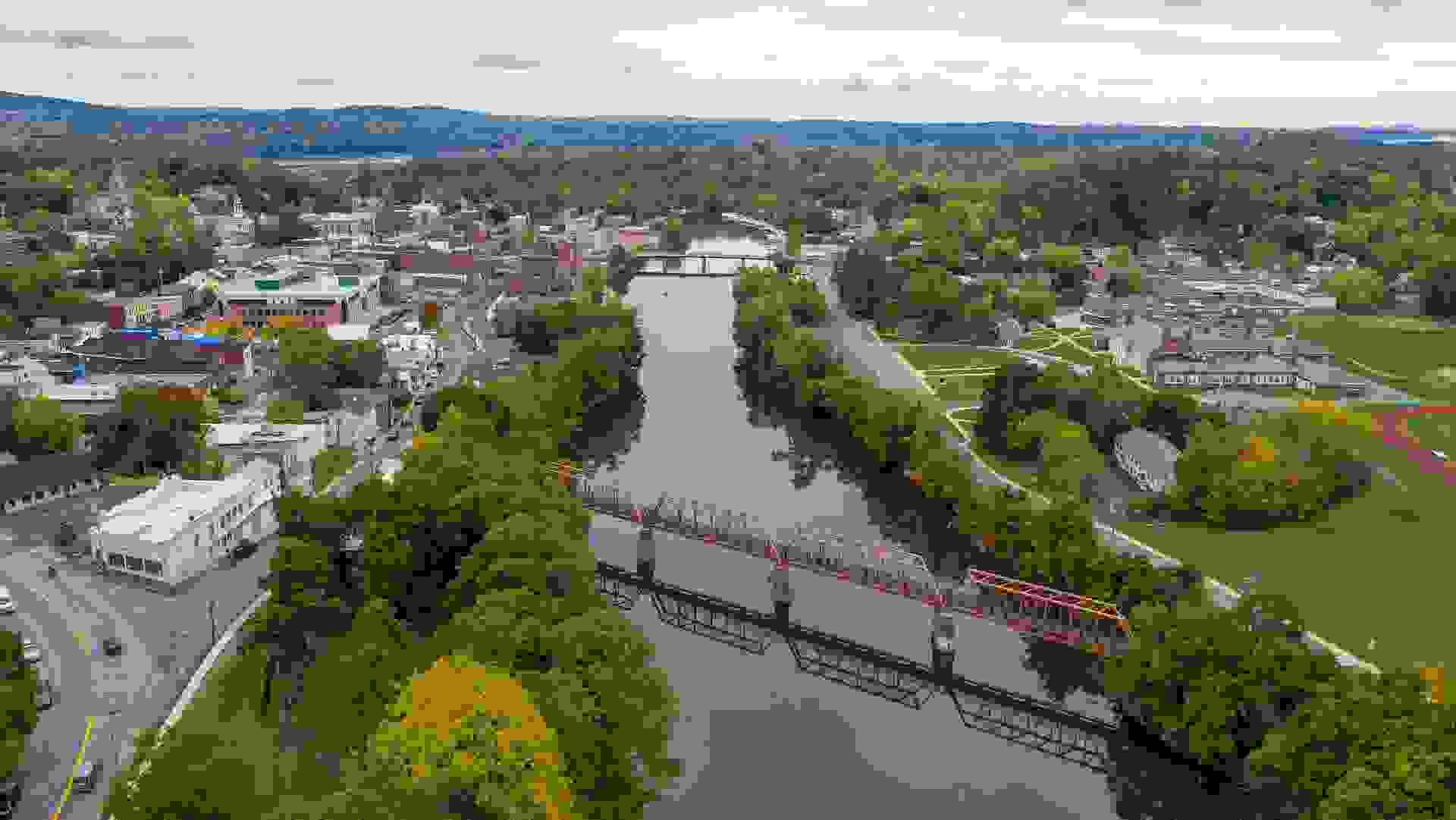 Catskills and St. George, Upstate New York
Kondrup said that a house rental is running $2,500-$3,000 per week in these areas. But you can also opt for an all-inclusive summer vacation package that will likely be cheaper overall. For example, Winter Clove Inn & Resort in the Northern Catskills is offering a summer midweek special where your rates are discounted up to 15% from now through Dec. 31. Amenities include three meals per day and a host of activities including swimming and hiking.
Find Out: 10 Tips for Keeping Your Summer Road Trip Affordable
Make Your Money Work for You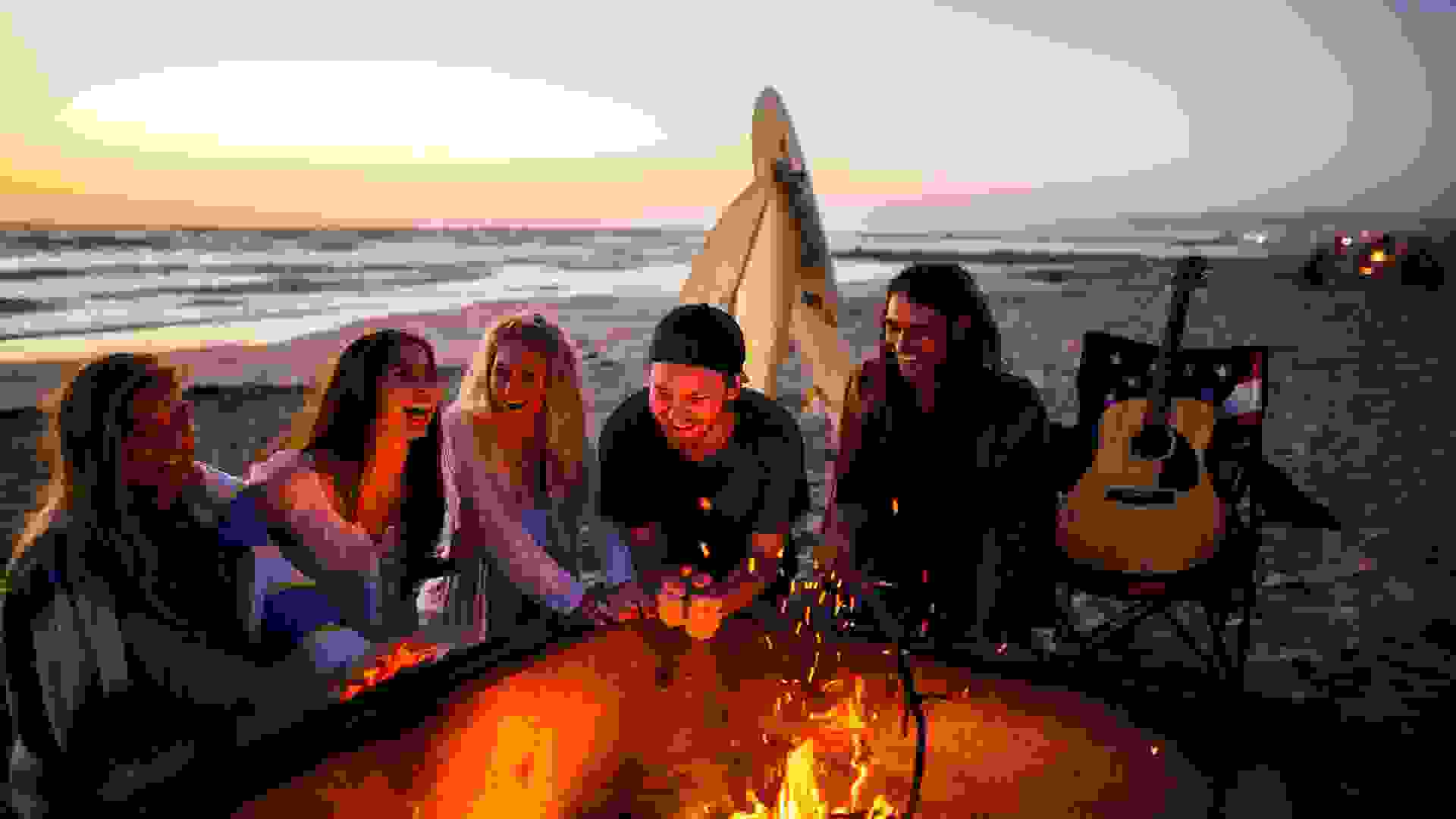 San Diego, California
"America's finest city is the fairest of them all when it comes to family fun," said wine show and travel host Monique Soltani of WineOh.tv. "With a plethora of places to stay with beautiful beaches, hiking, biking and boating, the great outdoors can be yours for a fraction of the cost of Orange County (Disneyland). Tickets to Legoland start at $79.99 and go up from there. Room rates at the Grand Pacific Carlsbad are hovering around $300 a night. So all in all, you could look to spend around $2,500-$3,000 for a weekend getaway for a family of four."
More From GOBankingRates
About the Author