11 Travel Tours Only the Super Wealthy Can Afford
See what kind of luxury travel experience you can have for $14 million.
Rupert Peace / Over Yonder Cay
Some people like to budget when they travel, while others like to break the bank. This list is for travelers who spare no expense in making unforgettable memories -- the jet-setting 1 percent who are used to taking private planes and car services and indulging in every possible creature comfort.
These high-end travel experiences are the very definition of luxury travel. They're so exclusive they're five-star from door to departure. Very few people can afford these travel tours for the wealthy, but we can all dream -- and set goals. So break out the bubbly and check out these super-luxurious tours you can take to see the world in style.
Antarctica in Luxury
Cost: $26,190
Heading to the South Pole is on many bucket lists, but getting there does not come cheap or easy. This 23-day cruise from Silversea is a high-end journey to the ends of the earth. On this all-suite ship, each room comes with its own butler. If you're going to spend that long on a boat, you might as well cruise in luxury.
Highlights include excursions by Zodiac watercraft to see wildlife like penguins in the South Georgia Islands, whale and seal watching in the Drake Passage and spectacular views of glaciers galore. Included in the package is a hotel stay the night before your departure, airport transfers, chartered flights from Ushuaia, luggage handling, room service, onboard WiFi, a team of marine biologists and historians, expedition gear, gratuities and fine dining in some of the most remote places on the earth. The Antarctic awaits.
Continue Exploring: 30 Places That Are Disappearing and Your Cost to Visit
2/11
meunierd / Shutterstock.com
A Custom African Safari inspired by Condé Nast
Cost: $26,714
A 12-day romp through East Africa with &Beyond, this exclusive tour features the best safari experiences from Condé Nast Traveler Readers' Choice Awards. Guests will traverse Kenya and Tanzania to see the Great Migration and the resident wildlife. Costing $15,231, the trip includes all inter-camp flights, national park fees and accommodations at exclusive properties like the Giraffe Manor.
Exclusive add-ons include hot air ballooning, a traditional performance at Ngorongoro Crater Lodge, a Hadzabe bushmen experience, a hike to Empakaai Crater, a Lake Eyasi Walk and a Maasai warrior show.
You can choose to extend the trip with a five-day gorilla trek through Rwanda ($7,696). Travelers hike Rwanda's Virunga Volcanoes to spot wild mountain gorillas and golden monkeys amid a tropical paradise of exotic flora and fauna.
3/11
Rupert Peace / Over Yonder Cay
Your Own Private Island Getaway
Cost: $44,000 per day for up to 12 people; additional guests are billed at $1,250 per person for up to 28 guests.
Over Yonder Cay may sound like a humble, down-home abode, but make no mistake -- this private island in the Bahamas is nothing but luxury. To ensure the utmost privacy, this 72-acre island in the heart of the Bahamas' Exuma chain is only rented to a single group at a time. Just 200 miles from Florida, it feels worlds away yet is surprisingly easy to get to.
Outfitted with four energy-efficient villas, the island is also home to a movie theater, two fitness centers with yoga instructors and massage therapists, water toys, a fleet of crewed boats and yachts, private chefs and a golf course. Food, beverages and air transfers by Cessna Grand Caravan seaplane from Nassau or Georgetown are also included in the price. Paradise found.
The Silk Road by Train
Cost: Up to $44,595
One of the most luxurious trains in the world, the Golden Eagle offers a 21-day Trans-Siberian adventure that traces the path of ancient civilizations through Moscow, Beijing and Central Asia. Passengers will be transported back to the heyday of railcars to follow the spice route of early explorers like Marco Polo. Along the way, they'll take in UNESCO World Heritage sites and memorable moments throughout history. If you want an unforgettable experience that's worth the price tag, this could be it.
Included in this travel tour for the wealthy are daily meals, drinks with lunch and dinner, guided off-train tours and excursions, porterage, an onboard doctor and all gratuities. Accommodations are in private cabins with en-suite bathrooms and a personal attendant or five-star hotels at select stops. The Imperial Suite also comes with a complimentary bottle of vodka to kick the journey off in style.
5/11
ESB Professional / Shutterstock.com
Technological Innovations at Work
Cost: $81,950
A partnership between National Geographic Expeditions and The Wall Street Journal, this unique 19-day itinerary brings travelers to the forefront of the technological revolution. Travelers and experts will meet thought leaders in Silicon Valley, Japan, Singapore and India before seeing innovation at work in the Seychelles, Rwanda, Spain and Israel.
Guests will learn about solar-powered cities, satellite imaging and habitat restoration to learn how technology impacts different environments around the globe. A private jet has been retrofit to accommodate just 75 passengers, and luxury hotel accommodations and daily meals are also included.
6/11
F.G.O. Stuart / Wikimedia Commons Public Domain
Dive the Titanic Wreck
Cost: $105,129
Whether you're a nautical history buff or lover of the movie, traveling to the depths of the Atlantic to explore the wreckage of the RMS Titanic is not to be missed.
The ill-fated ship collided with an iceberg on April 14, 1912 on her maiden voyage from England to New York City. More than 100 years later, Blue Marble Private is offering tours of the infamous wreckage. Beginning in 2018, passengers can pay $105,129 -- the equivalent of a first-class ticket on the ship in 1912 -- to travel to the depths of the ocean.
The tour can take just nine passengers at a time in a carbon fiber sub down 4,000 meters to the wreckage. "Guided by a crew of experts, you will glide over the ship's deck with a glimpse of where the famous grand staircase was once set," according to Blue Marble Private's website. Tours for 2018 are already sold out with more dives planned for 2019.
7/11
wanderluster / Getty Images
Around the World By Private Jet: Cultures in Transformation
Cost: $135,000
A unique collaboration between high-end tour operator Abercrombie and Kent and The New York Times, this 26-day tour is limited to just 50 guests. They'll be brought to newsworthy destinations and meet with award-winning journalists to get a firsthand perspective on how the headlines develop. The tour includes 10 countries from Cuba and Colombia to Israel, Iceland and everywhere in between on a Boeing 757.
Beyond the insider's perspective, guests will also be treated to exclusive events such as after-hours access to the Blue Lagoon in Iceland, a feast in the Moroccan desert, a local experience on Easter Island and private dining at the Salt Cathedral in Colombia. It's storytelling at its finest and an opportunity to hobnob with the world's most distinguished journalists. Included in the price are meals, accommodations and private transportation.
Don't Miss: Inside the Most Luxurious Private Jets and What They Cost
8/11
Moeava de Rosemont / Four Seasons
Bora Bora, Four Seasons, over the water bungalow
Cost: $135,000
Part of its "Timeless Encounters Collection," the Four Seasons hotel group is synonymous with luxury travel. Its around-the-world private jet experience is a 24-day trip to the planet's most beautiful beaches and pulsating cities. The nine-country journey takes passengers from Hawaii and Bora Bora to Sydney, Dubai and London.
It's completely bespoke and tailored to the interests of the guests. But possible once-in-a-lifetime experiences include helicopter rides, overwater bungalows, elephant safaris and yacht cruises, all while staying at the best properties around the globe. A professional photographer will come along for the ride to document the experience.
9/11
Virgin Galactic / 2016 Virgin Galactic
A Trip to Space With Virgin Galactic
Cost: $250,000
For travelers who aspire to live out their astronaut dreams or blast off into the great unknown, Virgin Galactic is set to make space travel a reality -- for those who can afford it, of course. The first commercial spaceline is gearing up for a rocket-powered test flight, which is anticipated to take place later this year. Company founder Sir Richard Branson expects the full program to launch in late 2018. But if you want in on this ultra-rich splurge, it requires upfront payment of the $250,000 fee just to reserve a spot. With that price tag, you'll be in good company, celebrities such as Katy Perry, Tom Hanks, Justin Bieber and Brad Pitt have all purchased tickets, according to Entrepreneur.
Each flight can accommodate only six passengers and will last just about 2 1/2 hours, which is long enough to provide several minutes of zero gravity and a view of the planet that few on Earth are ever privy to. That's more than $1,500 a minute, so guests might want to pinch themselves so they don't blink and miss it. Included in the price is three days of training at Spaceport America in New Mexico to get mentally and physically prepared for the journey. Just say: to infinity and beyond.
Baccarat Heritage Trip
Cost: $300,000
The oldest crystal manufacturer, Baccarat, was founded in eastern France in 1764 with the permission of King Louis XV. The royally commissioned and celebrity décor pieces can be found in museums, five-star restaurants and other iconic locations around the world, which is what spurred the company to get into the hospitality business -- to showcase their dazzling works to an even bigger audience.
This 12-day journey will take guests to cities instrumental in the company's history. Participants will be flown in style from New York to Paris, Moscow, Istanbul, Japan and South Korea, fully immersed in the brand's rich legacy. The trip includes exclusive spa treatments, helicopter rides, exquisite dining, private aviation, five-star accommodations and the full-on royal treatment.
11/11
Passport to 50 / DreamMaker
Passport to 50
Cost: $13,875,000
Called the "most extravagant private jet trip ever imagined," by Jetset Magazine, DreamMaker's once-in-a-lifetime around-the-world trip to 20 cities in 20 days is the ultimate luxury that includes 50 signature experiences. London's Hotel 41 completely rebranded itself for the program with newly monogrammed linens and flags, while other highlights include 50 monks' blessings and 50,000 lotus petals. But the time in the air is really the kicker.
Pioneering the concept of "experiential aviation," guests are treated to a completely new kind of in-flight entertainment that includes yoga sessions, a $500,000 charity poker tournament, fashion shows and a Master Sommelier -- all while flying. An on-staff hypnotherapist even developed an integrated program of Reiki, acupuncture and Ayurvedic medicine to ensure guests are completely relaxed among the clouds.
To help you sleep even better, part of the proceeds benefit local children's charities. Participants will also take home a souvenir -- an 18-karat gold swizzle stick worth $20,000, topped with a spinning globe that's studded with 20 white diamonds.
Up Next: The Most Expensive Hotels in America
Prices were sourced from the travel companies and were current as of July 6, 2017.
About the Author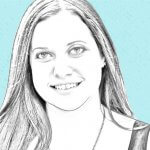 Lauren Monitz is a travel writer and social media influencer specializing in approachable adventures and offbeat explorations. With a BS in Advertising from the University of Colorado and an MS in E-business from Depaul, she has over 10 years of experience in content and social strategy for leading tourism destinations, publications, and hospitality clients. She has bylines around the web from Fodor's and Huffington Post to MSN and AOL, has done Snapchat diaries for the Food Network, and Instagram takeovers for Forbes. From becoming a certified Viking in Iceland to blackwater rafting in New Zealand, she is on a perpetual mission to seek out the most insane adventures she can find and introduce you to things you never even knew you wanted -- or needed -- on your bucket list. With a goal of visiting all 50 states and at least 50 countries by 50, she is an expert at experiential travel across the globe and close to home. A Chicago native, a Denverite by choice, and perpetually on the go, her mantra is, "Life is short and the world is Wide, Eat, sleep, travel, repeat." You can follow her (mis)adventures on 
http://thedownlo.com
 or on Instagram (@lmonitz @anadventurestory and @onetastytrip).