Louisiana Single Filers Pay State Taxes on Only 2.51% of Income
the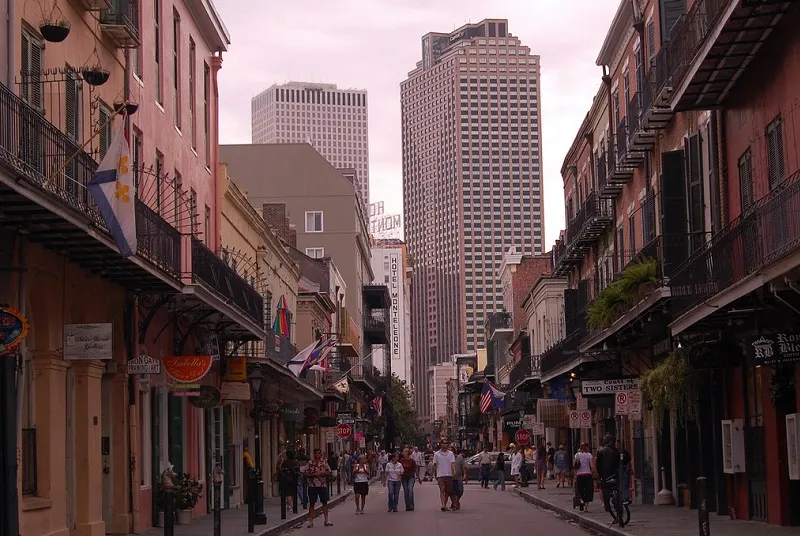 Louisiana is a cultural hub of the South where residents are part of an energy-rich and growing economy. During tax season, Louisiana taxpayers have another reason to feel fortunate to live in the state: Single filers pay some of the lowest state income taxes in the country at just 2.51 percent of their income.
Taxpayers in bordering states of Arkansas and Mississippi both pay much higher rates of 4.26 and 3.62 percent, respectively. In fact, coming in at No. 40 on GOBankingRates' ranking of state income tax amounts, Louisiana actually requires single filers to pay less state income tax than 38 other states and the District of Columbia.
Comparing key influences affecting consumers on tax day, GOBankingRates ranked the state income tax in each of the 50 states and Washington, D.C., from most to least. The states are ranked by the effective income tax rate a person making the median income in that state could expect to pay, given a single filer with no dependents who already filed a federal return and took the standard deduction available.
The standard deduction per person in Louisiana is a hefty $4,500, which is then doubled for joint filers, leading to a substantial reduction in state tax liabilities when applicable. The deduction for claiming a dependent is $1,000 each for any child, student or family member in need of full-time care. Here are a few more reasons why Louisiana single filers enjoy some of the country's lowest state tax liabilities.
How Much Louisiana Taxpayers Might Pay in 2015
Single filers in Louisiana earning the state's median income of $39,622 can expect to pay $996.20 in state income taxes, which is roughly 2.5 percent of their income. In comparison, single filers in Arkansas pay $1,702 on average while Mississippi single filers pay $1,477.50 in state income tax. Texas, Florida and Tennessee are three of the nine states in the U.S. without any state income tax liability and are the only Southern states where single filers pay less state income tax than taxpayers in Louisiana.
Federal tax payments are deducted before determining state income tax liability in Louisiana, which could further reduce the amount owed. Residents also aren't charged any other local taxes. The following chart shows what a single filer or joint filer in Louisiana might owe before modifications:
Single tax rate by income bracket: 
| | | |
| --- | --- | --- |
| 2% | > | $0 |
| 4% | > | $12,500 |
| 6% | > | $50,000 |
Joint tax rate by income bracket: 
| | | |
| --- | --- | --- |
| 2% | > | $0 |
| 4% | > | $25,000 |
| 6% | > | $100,000 |
Louisiana single filers do face one of the lowest median salaries — $39,622 — in the South and compared to the rest of the country. The state's unemployment rate is on par with the rest of the nation. Louisiana's high average state and local sales tax rates can be written off in some cases, such as if you don't want to claim state income tax on your federal return.
About the GOBankingRates State Income Tax Ranking
GOBankingRates reported on six factors that affect your state income filing: the rate associated with your income bracket, personal exemption per filer, exemption per dependent, the standard deduction amount, whether the state income tax is deducted based on net or gross income post federal filing and whether local income taxes are applicable in each of the 50 states.
Notes on methodology: The calculations were made based on 2014 state tax information courtesy of TaxFoundation.org, accurate as of January 2014 and updated for March 21, 2014. City- and county-level income taxes were not taken into account, and while deductions, exemptions, and tax credits were all calculated as accurately as possible, GOBankingRates was not able to account for recent changes to tax law at the state level, inflation adjustments and cost-of-living adjustments.
Photo credit: Shubert Ciencia