Best Tax Software: Options for Every Tax Filer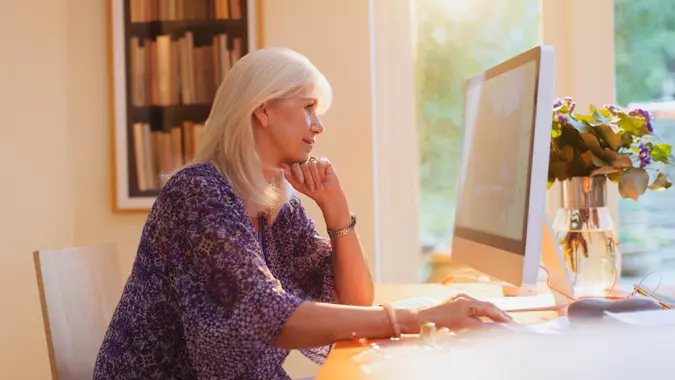 Caiaimage/Paul Bradbury / Getty Images
For anyone looking to file their returns online, there are more options than ever. The tax software available today is faster, more reliable, and easier to use than it was in years past–and there are more competing services now than there have ever been. All that competition is good for the consumer, but the choices can be overwhelming.
Find Out: What Are the 2020-2021 Federal Tax Brackets and Tax Rates?
Some of the biggest names in the game, however, are still among the best options for tax software–but different software programs excel at different things and are designed with different kinds of filers in mind. They also, of course, have different price structures.
Here's a closer look at four of the most popular names in tax software, the options each offers, who it might be best for, and what it will cost you so you can get your tax return as soon as possible.
Don't Forget: Tax Year Deadline Dates You Need To Know
Best Tax Software
Each of these four companies offers an option for filing federal returns for free, but they are limited to the simplest IRS forms. So if you have a more complex return, the best tax prep software for you is most likely one of the paid versions. What's more, if you're a relative novice when it comes to self-preparing a tax filing, ease of use will likely be an important consideration. Do your research before choosing your tax software so you can find the best program for your unique tax situation.
Best Tax Software Costs
Tax Software
Forms Accepted for Free Version
Cost for Federal Return for Paid Version
Cost for State Return for Paid Version

TurboTax

1040EZ/1040A

$59.99-$260

$40-$50

H&R Block

1095-A, 1098, 1098-E, 1098-T, 1099-B, 1099-DIV, 1099-INT, and 1099-R

$19.95-$89.95

$39.95

TaxSlayer

1040 EZ

$17-$47

$32

TaxAct

1040EZ

$24.95-$139.95

$44.95

Information accurate as of Feb. 1, 2021
TurboTax
Best For: Complex returns
Intuit's TurboTax can be one of the most expensive options for online tax preparation, but only if you need professional help. There are two tiers, the first of which is for people doing their taxes themselves. The Deluxe version that TurboTax notes as its most popular comes in at $40, but even the priciest option in that tier tops out at $90. Things start to get pricey when you file with professional help. Here, too, there are two tiers, the second of which is full service and can cost as much as $260.
However, you only file taxes once a year, and if your return is on the more complex side, TurboTax might be for you. TurboTax is robust and detailed, asking plenty of questions to ensure it's getting you the most out of your return.
H&R Block
Best For: Tax novices who might want in-person support
H&R Block always distinguished itself by backing up its online software with an impressive network of physical offices populated with actual human tax experts. The realities of the pandemic, of course, have changed all that–but H&R Block is still open for business in most cases for those who insist on in-person service. It operates roughly 11,000 company-owned and franchise retail locations spread across all 50 states, and it offers taxpayers access to more than 80,000 tax professionals, 18,000 of whom are bilingual.
Even if you file online, you might want the peace of mind associated with being able to visit an office location for any questions you might have, provided that you're comfortable with their COVID protocols. If that's the case, H&R Block is a good option.
TaxSlayer
Best For: Completely free electronic filing
You might have noticed a theme with the free filing options: They aren't really free in most cases. Although you can file your federal return at no cost, you'll still likely end up shelling out a fee for filing your state taxes. TaxSlayer, however, is an exception. If you're in the hunt for a completely free option, TaxSlayer one of the few providers that will throw in a state filing at no cost with its free option.
And even if you do have a return that necessitates one of the paid options, TaxSlayer offers competitive pricing, particularly when compared to H&R Block and TurboTax. The total cost of the classic version — which TaxSlayer touts as its most popular option — is $49 for both state and federal filings.
Learn: 10 Tax Loopholes That Could Save You Thousands
TaxAct
Best For: Filers seeking low-cost expert help
TaxAct is competitively priced across the board. State returns are just $5 with the free option and federal returns are just $24.95 for the Deluxe version. Where TaxAct really shines, however, is with its modestly priced expert help, which starts at just $35. It goes all the way up to $139.95, but even that's still only a little more than half of TurboTax's top tier package.
More From GOBankingRates
Andrew Lisa contributed to the reporting for this article.
Last updated: Feb. 8, 2021