State Stimulus: Taxpayers in This State Can Expect $980 Rebate in 2024 Thanks to the Largest Surplus in History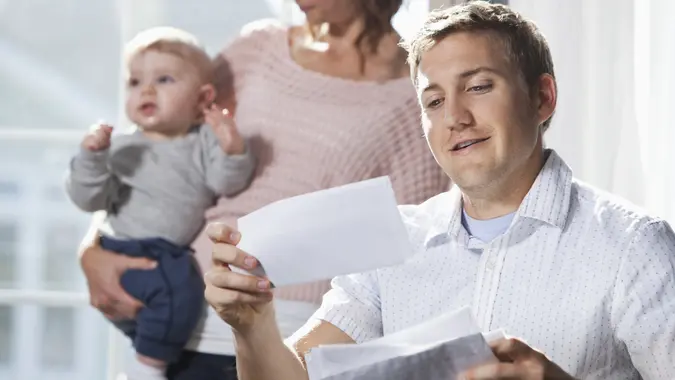 kali9 / iStock.com
Some Oregon taxpayers will receive a welcome windfall when they file their personal state income taxes in 2024 for the 2023 tax year. The Oregon Department of Revenue reported a surplus of $5.61 billion in the budget for 2021 through 2023.
According to Oregon state law, the Oregon Department of Administrative Services Office of Economic Analysis calculates whether or not there is a budget surplus. If there is, it's returned to taxpayers in the form of what's called a "kicker."
Taxpayers can claim the kicker credit on their tax returns in even-numbered years.
According to the Oregon Department of Revenue, you can figure out how much you will receive by multiplying your 2022 state tax liability by 44.28%. If you claimed a credit for taxes paid to another state, subtract that amount before calculating your kicker.
In recent years, Oregon residents received kickers thanks to budget surpluses in the billions. This year's kicker is the largest on record since Oregon began issuing the kicker credit in 1985, six years after the law was passed. There was no budget surplus in 1981 or 1983, so residents did not receive a credit.
Residents have received a kicker credit every other year since 2014, with average credits ranging from $210 up to $990 in past years. This year's credit, based on a $5.6 billion surplus, could yield even larger returns. The median rebate amount is expected to be $980, which means half could be more and half could be less.
OregonLive reported that lower-income taxpayers, who had a smaller tax bill in 2022, could receive just $60. However, Oregonians in the top 1%, presumably with much larger tax bills, could receive $44,000 or more.  
Taxpayers also have the option to donate their kicker credit to the Oregon State School Fund for K-12 public education by checking the appropriate box on their tax return, according to the Oregon Department of Revenue website. If you choose this option, you must donate the full amount of your credit.
Alternatively, you can donate a portion of your refund to any of 29 approved charities by filing form OR-Donate.
More From GOBankingRates