Where's My Refund? Georgia (GA)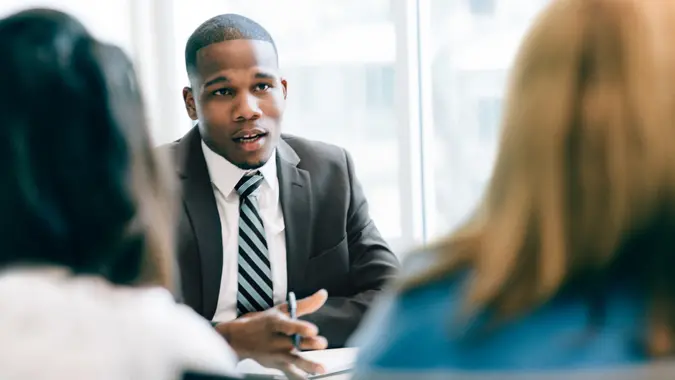 Ferran Traité Soler / Getty Images
Georgia taxpayers can expect their 2021 income tax refund within 21 days after e-filing their tax return and if the returns are error-free. However, the expected wait time for Georgia state refunds can be as much as 12 weeks, or slightly longer, if taxpayers filed their returns by mail, opted for a mailed paper check or the returns need further review. 
Georgians can easily check their refund status with the Georgia Department of Revenue. 
What Information Is Needed?
To check Georgia state income tax refund status, taxpayers need:
Are There Ways To Check on a Refund Status?
There are three options for checking on refund statuses:
Phone Call
Taxpayers can use the automated telephone service at 877-423-6711 and follow the prompts. Selecting option "1" is for business-related tax information, and selecting option "2" is for individual tax-related information. For those inquiring about individual income tax information, selecting option "2" again will lead to refund status.
Online Account Access
Taxpayers can create an individual Georgia Tax Center account online to receive notifications about their filed tax return and expected wait time of the refund: 
How To Create an Online Account

Select "Sign up for online access."
Review the requirements for eligibility to apply and select "Next."
Choose "Individual Income Tax" for the Account Type and select "Next."
Select "SSN" for the ID Type and select "Next."
Select "SSN." Enter your SSN and select "Next."
Confirm SSN.
Enter the most recent Federal Adjusted Gross Income and select "Next." Find the FAGI on Line 8 of Georgia Form 500 or Line 11 of Internal Revenue Service Form 1040.
Enter the login credentials and select "Next."
Choose an Authentication Option to verify the account. Select "Text," "Email" or "Both."
Select "Submit."
Confirm submission and select "Yes."
Note the confirmation number and select "OK."
Check Online Without an Account
Georgians don't necessarily need to create an online account in their simply looking to see status updates about their refunds: 
Enter your SSN or Individual Taxpayer Identification Number.
Select tax year "2021."
Select "Next" to see the refund status
 

Good To Know

Incomplete information and errors can cause some Georgia state income tax refunds to take longer than normal to process. The DOR website has instructions on how to file returns correctly, preventing delays in processing. The site also provides information on protection from tax fraud.
Is Additional Help Available?
Taxpayers can contact Georgia's Department of Revenue if the refund status from the "Where's My Refund" Georgia application hasn't changed after six weeks or if someone receives directions to contact the Department. 
The DOR phone representatives have the same information as the "Where's My State Refund" Georgia application.
The refund date listed on the status doesn't include the days it takes for banks to process the direct deposit or the extra time the DOR needs to issue a paper check through the mail.
Those with questions or concerns about refund status tracking can directly contact the department at 877-423-6711 between 8:00 a.m. and 6:30 p.m. EST, Monday through Friday.
Finally, the last day to file 2021 income tax returns without an extension is Monday, April 18, 2022.