8 Banking Moves You Can Make in One Hour To Improve Your Finances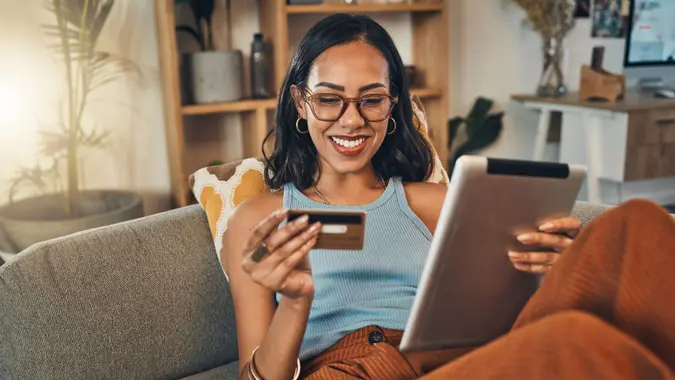 PeopleImages / Getty Images/iStockphoto
Often when we think of making our financial lives better we think of doing things that will take substantial amounts of time — like saving money, implementing a new budgeting strategy or generating income through a side hustle. But there are actually a number of quick moves one can make to optimize their money situation.  
Let's have a look at eight banking moves you can make in one hour or less to improve your finances. These moves can all be done from the luxury of your own home. 
Open a High Yield Savings Account (HYSA)
With the Federal Reserve raising interest rates to tame inflation, now is a great time to open a high-yield savings account (HYSA), which will enable your savings to grow faster than they would in a traditional savings account. 
"HYSAs give more interest on your savings," said Rajat Soni, CFA, a personal finance expert. "When you keep your emergency fund in an account that pays you 3%-plus for your savings, you are receiving 30x or more in interest, compared to a traditional savings account that might pay 0.1%."
Ask Your Lender To Decrease Interest Rates on Debts 
Got debt with high interest rates? Try to get the interest rate down by simply calling your lender. 
"The best way to slow down compounded growth of your debts is to ask your lenders to offer you a lower interest rate," Soni said. "Lowering your interest will decrease the amount you have to pay on your debts to pay them off. If you put more of your money towards principal, you might be able to pay off debts sooner."
Take Our Poll: How Big of a Sign-Up Bonus Would It Take for You To Change Banks?
Automate Transfers to Savings Accounts 
Saving money is one of the most important financial moves you can make and the simpler you make this process, the better. This step should only take minutes.  
"Automation is powerful because it prevents emotional decisions with your money," Soni said. "Trusting yourself to transfer money to your savings account consistently is not enough. Something will almost always get in the way of delaying gratification. Make sure you hit your savings goals by automating the process instead."
Set Up Multiple Savings Accounts for Different Savings Goals 
Who says you need only one savings account? You can save for different reasons — just be sure you always have enough in your accounts to meet any APY minimums that your accounts may have. 
Soni believes in keeping money for short-, medium- and long-term goals in separate accounts. 
"Keeping your emergency fund, sinking fund and retirement savings together will give you the illusion that you have more saved than you need," Soni said. "Long term goals can be invested, so they grow faster than your short term savings. Money for short term use should be kept in a checking account to ensure that it is available when you need it."
Review Statements To Spot Overspending 
Got 20 minutes? Use them to quickly review your past six months of recreational spending. 
"Overspending is easy if you do not keep track of where your money is going," Soni said. "Using a spreadsheet to mark which categories of spending are costing you the most will allow you to see where you can cut down."
Consolidate Your Loans
If you have multiple loans out, you should call your bank to inquire about debt consolidation with a lower interest rate. 
"When you take on a debt consolidation loan, you make a single payment every month, rather than making multiple payments," Soni said. "Having multiple debts could lead to missed payments, extra fees and more interest paid on debt. Ensure that the interest rate you are paying in the consolidation loan is lower than the rate you are paying right now."
Get a Better Credit Card 
There are so many credit cards out there. Do you have the best card for your needs and wants? Your bank should be able to help answer that question. 
"Banks offer different tiers of credit cards," Soni said. "Some cards offer more rewards or lower fees than others. You may be able to find one that is more applicable to your usage. For example, getting travel rewards when you have not traveled in years is not helping you. Instead, you may want to go for a card that pays cash rewards."
Move Your Savings Account to a Different Bank 
Free money just for switching banks? It's entirely possible. And pretty easy to do.  
"Some banks offer a new client bonus just for opening an account and keeping money with them," Soni said. "Sometimes these rewards can be $300-plus. Usually there is a minimum balance requirement, and you may have to keep your money in an account for a certain period. If you had to move $3,000 to a checking account with a different bank, you are getting a risk-free reward of 10% just for switching banks."
More From GOBankingRates