FDIC Has Increased the Number of Lenders on Its 'Failed Bank List' — Is Yours One of Them?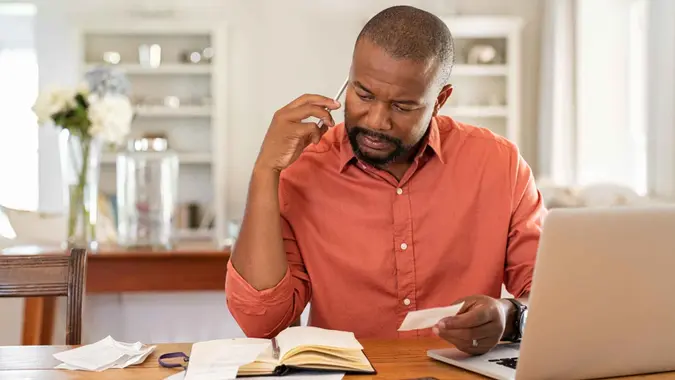 Ridofranz / Getty Images/iStockphoto
A trio of failed banks this year has provided a good example of the risks posed by bank runs within a turbulent, inflationary economy. With American savers on edge, investors continue to withdraw funds from the most vulnerable U.S. banks — a practice which began in earnest when the Federal Reserve started hiking rates back in March 2022.
Although bank failures have been rare over the past few years — 867 days had passed between the Almena State Bank failure on Oct. 23, 2020, and Silicon Valley Bank's failure on Mar. 10, 2023 — there have been 566 bank failures since Oct. 1, 2000. This figure includes Silicon Valley Bank, Signature Bank and First Republic Bank, according to the latest Federal Deposit Insurance Corporation (FDIC) data.
Additionally, the FDIC has issued its monthly list of banks examined for CRA compliance for July, and has added four financial institutions on its "problem bank list." Said list now includes 43 banks with a total of $58 billion in assets, up $10.5 billion from the previous quarter, per an FDIC press statement.
The FDIC, the nation's independent financial overseer, is often appointed as the receiver when banks fail and provides automatic consumer protection to depositors of FDIC-insured banks.     
However, because the three bank failures of 2023 were among the largest in U.S. history, customers are right to wonder if their hard-earned cash is safe… and where it could be safer.
Is My Money Safe?
Regardless of whether a year boasts three or more bank failures — like in 2009 and 2010, when there were 140 and 157 bank failures, respectively — you have to make sure you have your money socked away in an FDIC-insured bank or National Credit Union Administration (NCUA)-insured credit union.
Per FDIC, up to "$250,000 per depositor, per insured bank, for each account ownership category," is safe at financial institutions that are insured in such a manner. This is true whether the bank or credit union is national, regional or local. However, "The FDIC does not insure money invested in stocks, bonds, mutual funds, life insurance policies, annuities or municipal securities, even if these investments are purchased at an insured bank."
Where Is My Money the Safest?
Bigger, asset-heavy, diversified and regulated banks like JPMorgan Chase, Wells Fargo, PNC Bank and U.S. Bank are among the safest banks in the U.S. and should be considered if you are thinking of transferring your money to a more secure institution, according to The Ascent.
Conversely, given this current economic climate, regional and mid-sized banks are struggling as depositors pull their money out. Further, households and businesses are subsequently finding it more difficult to get loans as banks tighten regulations and keep their eyes on their balance sheets.
Not surprisingly, the most reliable banks tend to be the best at dealing with security issues, like identity theft and fraud. These firms use the most advanced security features, including tough guarantees against unauthorized access, EMV chip cards and debit card locking. Major banks also typically offer 24/7 customer service access and two-factor authorization.
As Endpoint Protector's blog noted, "Banks have to follow a 360 degrees approach to ensure that a data breach does not take place internally or externally." The financial institutions that provide the best authentication and security processes — and infrastructure, audit trials and regular communication to customers — are the banks you should be targeting.
Where Can I Get More Information?
To determine if a bank is FDIC-insured, you can ask a bank representative or look for the FDIC sign at your bank. Concerned customers can also use the BankFind searching tool, visit the FDIC contact page or call 1-877-ASK-FDIC (1-877-275-3342) toll-free. Those who want to check on an account in a failed bank can do so on the FDIC site. Head here to find out more about which accounts, products and investments are covered by FDIC insurance.
More From GOBankingRates