The 15 Biggest Bank Failures in US History

8 min Read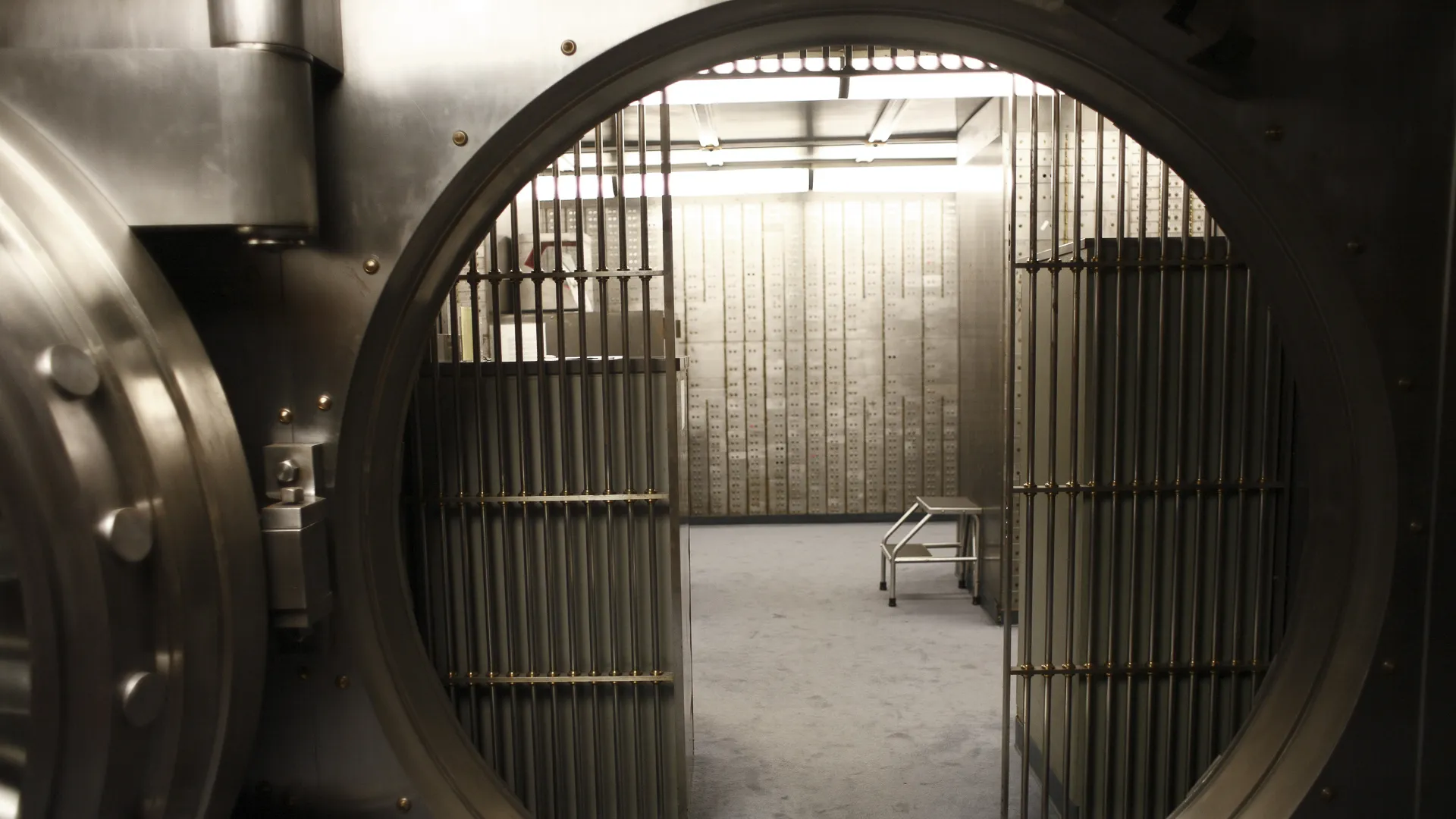 Most bank failures don't make front-page news, so many people don't know how often they happen. For example, through mid-October, the FDIC, the government agency that insures bank deposits, has already stepped in to close seven banks in 2017. The FDIC guarantees up to $250,000 in deposits per person per account type, so most, if not all, of a failed bank's customers won't lose any money.
During tougher economic times, however, the number of failures tends to increase substantially. For example, in 2009 and 2010, at the height of the housing crisis, almost 200 banks closed. Many of the banks on this list failed because they made too many risky real estate loans that went bad. When the borrowers couldn't repay the loans, the banks went out of business.
Read on to learn about the 15 largest U.S. bank failures, as determined by FDIC data on the total assets of the bank at the time it failed. Many of these banks failed as part of the worst market meltdowns in the past 50 years.
15. City Federal Savings, FSB
Assets: $9.81 billion
Deposits: $7.32 billion
Failure Date: Dec. 8, 1989
City Federal Savings was one of several banks taken down in the late 1980s and early 1990s due to its large portfolio of junk bonds. The bank had become heavily invested in real estate and mortgage banking, but as the market softened and new Congressional capital requirements were imposed, City Federal could not survive on its own. In its final quarter, the third quarter of 1989, it had losses of $224 million.
14. Goldome
Assets: $9.89 billion
Deposits: $6.52 billion
Failure Date: May 31, 1991
At the time of its failure, Goldome was the largest savings institution in the state of New York and was the 13th-largest bank in the country. However, during its recent expansion, it had taken on additional expenses more quickly than it added profitable locations, and suffered losses on multifamily housing developments. The FDIC sold Goldome's remaining assets to different buyers, taking a loss of around $1.5 billion.
13. United Commercial Bank
Assets: $10.90 billion
Deposits: $7.65 billion
Failure Date: Nov. 6, 2009
United Commercial Bank closed its doors in November 2009 after large losses and misstated financial reports. The FDIC sustained a $1.4 billion loss on the sale of United Commercial Bank's assets, which was made worse by the fact that just a year earlier the federal government invested nearly $300 million, an investment rendered worthless by the bank's failure. East West Bancorp purchased the failed bank's assets.
12. Southeastern Bank, N.A.
Assets: $11.03 billion
Deposits: $8.91 billion
Failure Date: Sept. 19, 1991
At the time of its failure in 1991, Southeastern Bank was the second-largest bank in Florida. However, the economic downturn of the early 1990s, combined with Florida's declining real estate market, caused the bank to take a $146 million loss in the second quarter of 1991. After the FDIC seized the bank, its remaining assets were sold to First Union Corp. Today, Florida is once again in the midst of a real estate bubble.
11. AmTrust Bank
Assets: $11.44 billion
Deposits: $8.56 billion
Failure Date: Dec. 4, 2009
AmTrust Bank was closed by regulators in December 2009 and about three-fourths of its assets were sold to New York Community Bank, which took over its 66 branch locations. The FDIC took a loss of approximately $2 billion on the sale. AmTrust had too many mortgages in risky markets and as customers withdrew their money, the bank simply couldn't stay afloat.
Heed This Advice: 5 Essential Tips for Buying Investment Property
10. Homefed Bank, F.A.
Assets: $12.18 billion
Deposits: $8.90 billion
Failure Date: July 6, 1992
Prior to being seized, Homefed missed a bond payment to creditors and they tried to force the bank's parent company into Chapter 11 bankruptcy to protect the creditors' interests. In addition, in 1994, several executives were indicted by a grand jury on charges stemming from transactions between the bank and a subsidiary that developed real estate to avoid restrictions on what the bank could own. It also was accused of avoiding capital requirements imposed by law.
9. Downey Savings and Loan Association, F.A.
Assets: $12.78 billion
Deposits: $9.65 billion
Failure Date: Nov. 21, 2008
Downey had been around for more than 50 years and had 170 branches before it failed in November 2008. It had weathered the trying times of the 1980s with a conservative loan policy, but by 2008 the company had engaged in much more aggressive and risky loan practices. When home prices fell in 2007 and 2008, the bank couldn't resell the homes it foreclosed on. During the first three quarters of 2008, it posted a loss of $537 million.
Find Out: 7 Easiest Ways to Get Into Real Estate Investing Now
8. BankUnited, FSB
Assets: $13.11 billion
Deposits: $8.78 billion
Failure Date: May 21, 2009
BankUnited was a large bank in Florida with over 1,000 employees and 85 branches when it went under in May 2009. The FDIC seized the bank after its heavy exposure to mortgages caused it to collapse during the economic and housing downturns of 2008. The assets were sold to an investment group at a loss of about $5 billion to the government. Today, four out of the best five cities for owning investment property are in Florida.
7. Gibraltar Savings, F.A.
Assets: $13.38 billion
Deposits: $7.58 billion
Failure Date: March 31, 1989
Just two years before Gibraltar was taken over by the federal government, CEO Herbert J. Young announced to shareholders that the bank was doing well and the key fundamentals were in place. Unfortunately for shareholders, mismanagement of real estate investments and mortgage-backed securities led to the downfall of the institution. Security Pacific Corporation bought Gibraltar Savings after it was seized.
More Banking History: How These 9 Banks Are Quietly Running the American Economy
6. Bank of New England, N.A.
Assets: $13.43 billion
Deposits: $9.41 billion
Failure Date: Jan. 6, 1991
The Bank of New England had prospered while the real estate market was booming, but struggled when the market cooled off. In the fourth quarter of 1989, the bank posted a $1.23 billion loss. By September 1990, almost half of the bank's construction loans and 20 percent of its commercial mortgages were delinquent. The bank was unable to recover before its doors were closed in January 1991.
5. Guaranty Bank
Assets: $13.46 billion
Deposits: $11.98 billion
Failure Date: Aug. 21, 2009
Guaranty Bank operated in Texas and California, with 162 branches in the two states. Like many banks, Guaranty Bank fell into trouble when real estate markets plummeted (especially in California) and borrowers defaulted on their loans. With real estate prices so low, the bank was unable to recover the balances due from foreclosing on the homes. Learn a lesson from Guaranty Bank and don't make these real estate investing mistakes.
4. First Republic Bank-Dallas, N.A.
Assets: $17.09 billion
Deposits: $7.68 billion
Failure Date: July 29, 1988
At the time of its failure, First Republic Bank-Dallas was the largest bank in the southwest and held 20 percent of all loans made by commercial banks in Texas. The bank struggled to appropriately manage its loans and to stay on top of new developments. Among other things, it failed to update its appraisals even though real estate values were falling by 10 to 15 percent per year. Plus, bank management used excessively optimistic rent expectations, low vacancy rates and low discount rates to forecast false cash flow projections. The cost to the FDIC to close the bank was $3.86 billion.
3. Colonial Bank
Assets: $25.46 billion
Deposits: $20.07 billion
Failure Date: Aug. 14, 2009
Colonial had grown from just $166 million in assets in 1980 to over $25 billion and more than 350 branches at the time of its failure. However, it had become overly invested in Florida real estate and construction, and when owners began to default on those loans in large numbers, the losses were too great for the bank to overcome. Another problem involved Catherine Kissick, a senior vice president at the bank who pleaded guilty in 2011 to charges related to a $2.9 billion fraud scheme that contributed to the bank's failure. She was sentenced to eight years in prison. Other conspirators received shorter sentences.
2. IndyMac Bank, FSP
Assets: $30.70 billion
Deposits: $18.94 billion
Failure Date: July 11, 2008
IndyMac became a major player in the banking world during the real estate boom of the early 2000s by specializing in loans that didn't require borrowers to produce much in the way of income or asset verification. If home prices rose, that wasn't a big deal because the bank could simply foreclose and recoup its loan amount by reselling the house. But when real estate prices fell, IndyMac's losses grew. At the time of its closing, IndyMac was the largest bank failure in U.S. history — though it would only hold that title for a few months. The failure cost the FDIC approximately $9 billion.
1. Washington Mutual Bank
Assets: $307.02 billion
Deposits: $188.26 billion
Failure Date: Sept. 25, 2008
The largest bank failure ever occurred when Washington Mutual Bank went under in 2008. At the time, it had about $307 billion in assets. During the uncertainty of the banking crisis, however, Washington Mutual experienced a bank run where customers withdrew almost $17 billion in assets in less than 10 days. Washington Mutual didn't receive any government bailouts and instead was seized and sold to JP Morgan for $1.9 billion, so the FDIC didn't have to pay anything out of its reserve fund related to the bank's closing.
About the Author