Will More Banks Fail Like Silicon Valley Bank and Signature Bank?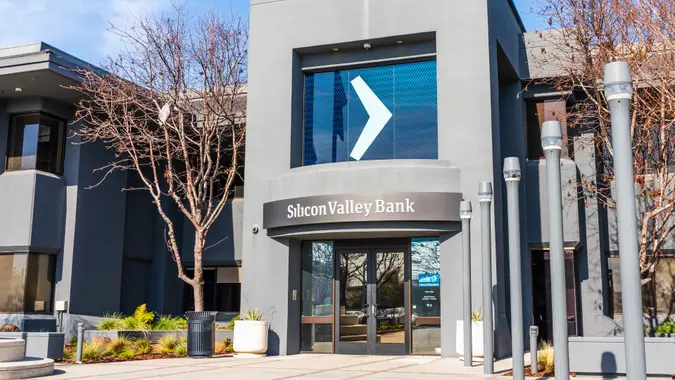 Sundry Photography / Getty Images
The quick collapse of Silicon Valley Bank and the ensuing measures regulators took to avoid more damage on Sunday evening March 12, are prompting contagion fears. In addition, the FDIC and the Federal Reserve announced the closing of crypto-friendly bank Signature Bank, because of a "similar systemic risk."
"We are also announcing a similar systemic risk exception for Signature Bank, New York, New York, which was closed today by its state chartering authority. All depositors of this institution will be made whole. As with the resolution of Silicon Valley Bank, no losses will be borne by the taxpayer," the Treasury, Federal Reserve, and FDIC said in a joint statement.  
On Sunday night, First Republic announced funding from the Federal Reserve and JPMorgan Chase, with the total available, unused liquidity to fund operations being now more than $70 billion, according to a press release.
"First Republic's capital and liquidity positions are very strong, and its capital remains well above the regulatory threshold for well-capitalized banks," Jim Herbert, First Republic's founder and executive chairman, and CEO Mike Roffler said in the release.
Despite assurances, on the morning of March 13 — a mere few hours after the regulators' announcement — shares of First Republic Bank were down 65%.
"The recent situation with SVB essentially going belly up, could have relevant negative repercussions for other regional banks," said Sylvia Jablonski, CEO and CIO of Defiance ETFs. "Although the government came in with a backstop to protect all depositors, the sheer panic and uncertainty that a run on a major U.S. bank creates for investors, cannot be undone overnight. I would expect a lot of volatility and stock performance drawdown on regional banks, until this event is essentially resolved meaning a potential purchase of the banks, funds back in VC pockets, salaries paid and the Valley [start-ups] fully refunded."
Other regional banks were feeling the pressure on Monday morning,  including PacWest Bancorp, which was down 47%, KeyCorp, which was down 25%, Zions Bancorporation, down 44% and Western Alliance Bancorp, down 76%.
Pershing Square CEO Bill Ackman warned about potential additional bank collapse on Sunday evening, tweeting in part: "Had the @FDICgov @USTreasury  and @federalreserve not intervened today, we would have had a 1930s bank run continuing first thing Monday causing enormous economic damage and hardship to millions. More banks will likely fail despite the intervention, but we now have a clear roadmap for how the gov't will manage them."
More From GOBankingRates