Best Banks in New Hampshire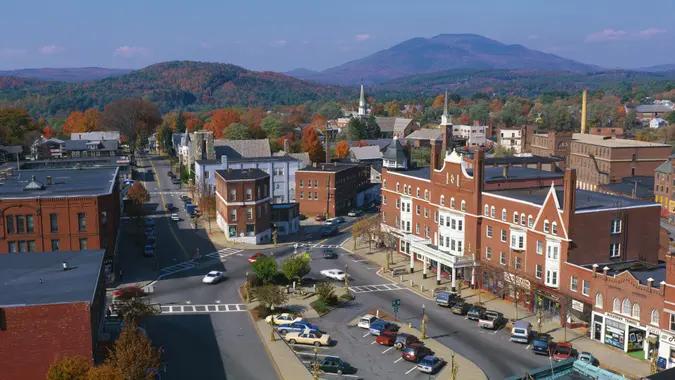 Joseph Sohm / Shutterstock.com
There are plenty of online bank options to choose from. Banking digitally has its perks — low fees, higher interest rates and 24/7 online access. However, online banks can provide a less-than-personal experience, especially when you need help. Having access to "the best banks near me" could save you time and hassle when you need more than a basic account to pay bills. This best banks in New Hampshire 2022 roundup reviews the best financial institutions with a local presence.
How These Banks In New Hampshire Made the List
GOBankingRates compiles an annual top 100 banks list based on customer service, market share, digital tools, account types, interest rates, fees and more. Once the 100 national banks are selected, the list is narrowed down to financial institutions by state or region. This best banks in New Hampshire review doesn't examine every bank operating in the state. It focuses on the top four performers and why each may be worth considering.
4 Best Banks in New Hampshire
The following three banks are good contenders for "best banks near me." Here's more on why they stand out from the pack.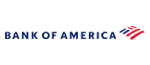 Bank of America
Why it stands out:
Bank of America is the second-largest bank in the country and has 24 branches throughout the state of New Hampshire. Its financial stability is one of the biggest selling points. If you're a loyalty-based individual, you'll find that Bank of America offers nearly every financial product you may need including accounts, investments, loans, mortgages, business banking and retirement planning. And if you choose to hold multiple accounts or financial products, you could earn special rates and perks as a Preferred Rewards member.
Pros:
Fees on many accounts can be waived
Multiple bank account options from basic to premium
Branches and ATMs throughout the state
Highly-rated mobile app
Cons:
Low standard interest yields of 0.01% to 0.02%
Relationship rates through Preferred Rewards are only available when you maintain a balance of $20,000 or more for at least three months.
What to look for:
Advantage Relationship checking is the best account option because of the many additions such as free incoming domestic wire transfers, overdraft protection, paper checks and stop payments. However, a $25 monthly maintenance fee will be charged if you don't maintain a combined balance of $10,000 in qualifying accounts or you're not enrolled in Preferred Rewards.
READ OUR FULL REVIEW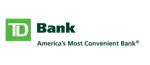 TD Bank
Why it stands out:
TD Bank has 56 branches (called stores) in 44 cities in New Hampshire. You could always turn to the mobile or online platform, but the locations offer services such as curbside debit card replacement and currency exchange.
Pros:
Helpful online resources on banking and investing
TD Convenience Checking is a low-fee, low minimum checking option for students and basic banking
Savings and money market accounts are available
Accounts can be opened online or at a branch
Cons:
High balances are required to earn minimal interest
Overdrawn accounts are subject to up to three overdraft fees of $35 each per day
What to look for:
The Canadian border is not far from New Hampshire -- and many individuals move between the two countries regularly. TD Bank offers cross-border banking that provides checks and a debit card that can be used seamlessly between the two nations when you're over the border.
READ OUR FULL REVIEW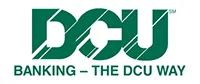 Digital Federal Credit Union
Why it stands out:
Extremely competitive rates on vehicle loans, low fees and lots of financial services are just a few reasons Digital Federal Credit Union stands out. In addition, membership is available to nearly everyone through employers, the community you live in or by joining a charitable organization for as little as $10 per year.
Pros:
Receive direct deposits up to two days early
Vehicle loans as low as 1.49% APY
Branches in Nashua, Merrimack, Manchester and Hudson
Members who qualify can receive up to $300 per year in reimbursements for out-of-network ATM fees
Cons:
Requires membership to access
What to look for:
DCU has only 23 dedicated branches in New Hampshire and Massachusetts.  However, there are nearly 6,000 co-op bank locations nationwide and free access to over 83,000 ATMs.
READ OUR FULL REVIEW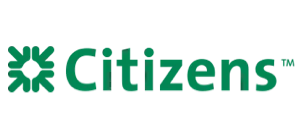 Citizens Bank
Why it stands out: Headquartered in Rhode Island, Citizens Bank makes the list of best banks in New Hampshire for its physical presence and account access. You'll find 52 branches in the state. Citizens Bank does not charge overdraft fees and provides overdraft protection to keep your banking expenses low.
Pros:
Monthly maintenance fees on all account types are waivable
Some accounts come with free checks and waived out-of-network ATM fees
A linked savings account is available for free with most checking accounts
Complimentary meeting with a banker through Citizens Checkup
HSBC Bank branches will be transitioning to Citizens Bank for more statewide locations
Cons:
Low APY of 0.01% on interest-bearing accounts
Money market account requires a balance of $2,500 or more to waive the $10 monthly maintenance fee
What to look for: Citizens Bank is transparent about its policies regarding deposits which can go a long way towards avoiding overdraft and non-sufficient funds fees. Weekend and Monday deposits are available by Tuesday. Friday deposits clear by Monday. The rest of the week's deposits are available the next business day.
READ OUR FULL REVIEW
Takeaway
Banking in New Hampshire isn't much different than in other parts of the U.S. However, finding personalized banking can be harder since many of the national banks don't have a large network of branches in the state. This review highlights three of the best banks in New Hampshire. You can also expand your options by looking into local credit unions providing personalized service for low fees.
Best Banks By Region
GOBankingRates is a personal finance and consumer interest rate website owned by ConsumerTrack Inc., an online marketing company serving top-tier banks, credit unions and other financial services organizations. Some companies mentioned in this article might be clients of ConsumerTrack Inc., which serves more than 100 national, local and online financial institutions. Rankings and roundups are completely objective, and no institution, client or otherwise, paid for inclusion or specific placement. Any opinions, analyses, reviews or recommendations expressed in this article are those of the author alone and have not been reviewed, approved or otherwise endorsed by the companies included in the article. All fees and rates are subject to change at the issuers' discretion. Some interest rates might be short-term or promotional offers only, and it is possible additional terms and conditions must be met to obtain the interest rates listed. Rates and availability might vary by region. Verify terms and conditions before opening an account.
GOBankingRates bases its assessment of "best" and "top" products on the above-stated parameters to create a baseline for comparison. This assessment is an approximation of "best" and "top" designed to help consumers find products that might be appropriate for them. There could be other options available as well. Consumers should consider various options appropriate for their circumstances.
To discover the Top 100 Best Banks, GOBankingRates looked at all institutions with available published data (National, Regional, Local, and Online) from the 2022 Best Banks categories as well as all Credit Unions with over $1 billion in total assets and accessible to a wide audience. GOBankingRates looked at the following factors: (1) total assets as sourced from the FDIC and NCUA; (2) number of branch locations as sourced from the FDIC and NCUA; (3) checking account annual fee; (4) savings account APY rate; (5) 12-month CD APY rate; (6) customer service products offered (24/7 customer service and live chat with a human); (7) Bauer rating (out of 5 stars); (8) products/services offered (auto loans, mortgage loans, credit cards, investment services, and insurance); and (9) the average mobile app rating between the android and apple stores. All factors were then scored and combined, with the lowest score being best. Factors (1) and (4) were weighted 1.5 times in final scoring, factor (2) was weighted 2 times, factor (6) was weighted 0.5 times, and factor (8) was weighted 2.5 times. For all Savings and Checking Account data only the basic accounts/products offered at each institution was analyzed. Rates and fees are subject to change.
Editorial Note: This content is not provided by any entity covered in this article. Any opinions, analyses, reviews, ratings or recommendations expressed in this article are those of the author alone and have not been reviewed, approved or otherwise endorsed by any entity named in this article.