Best Banks in Florida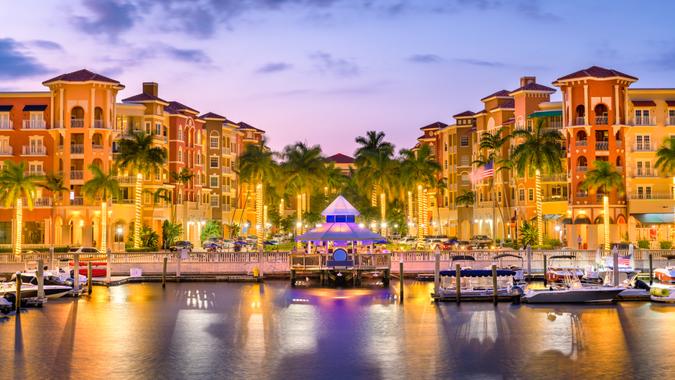 Sean Pavone / Getty Images/iStockphoto
From lone branches in sleepy beachside towns and suburban neighborhoods to larger offices in metropolitan cities like Miami, Orlando and Tampa, Florida offers its residents and business owners several banking options. 
In 2022, there are around 187 banks and 67 credit unions available across the Sunshine State. National banks like JPMorgan Chase, Wells Fargo, and Bank of America have a strong presence, with hundreds of branches available. Those who prefer community banks or credit unions have several choices, too. 
Based on its Top 100 banks in the U.S., GOBankingRates has compiled a list of the best banks in Florida, with a focus on:
Availability (number of branch locations)
Checking account annual fee
Customer service products offered
Savings account APY
Bauer rating
Services and products offered
Total assets
Here are the top banking options the Sunshine State offers.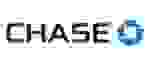 Chase
Why it stands out:
Chase
is the commercial and consumer banking arm of JPMorgan Chase & Co., a cutting-edge financial services firm with $2.6 trillion in operations and assets. With more than 190 local branches and 700 ATMs in South Florida alone, Chase is one of the most visible banks in Florida -- it has roughly 417 locations statewide. Its availability makes it a great choice for in-person banking. It also provides a robust range of services, including auto loans, mortgages and numerous credit cards.
Pros:
More than 16,000 ATMs across the U.S.
Various account types, credit cards and services to choose from
Multiple bonus offers
Cons:
Low interest rates and high monthly fees
Low rates on Certificates of Deposit
Depending on location, APY on Chase's basic account can be very low
What to look for:
Chase has an incredible range of products. It also has a large number of physical branches, making it a great choice for anyone who wants to sit down and talk to a banker about their financial choices.
READ OUR FULL REVIEW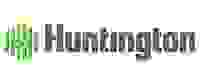 The Huntington National Bank
Why it stands out:
Founded in 1866, the Huntington National Bank is currently headquartered in Columbus, Ohio, and has $177 billion in assets. It has a Bauer Rating of 5 and provides consumers, businesses, municipalities and other entities with a full suite of banking, risk management, and payment and wealth management services. The Huntington National Bank primarily services the Southwest Florida area, with its lone branch located in Naples.
Pros:
$50 overdraft buffer
24-hour overdraft grace period
Fee-free basic checking account
Cons:
Only has one Florida branch located in Naples
Low CD rates
High overdraft fees
Low APY
A basic checking account doesn't pay interest
Many accounts with interest require a high balance (for example, $5,000 for Huntington 5 Checking®) to waive monthly fees
What to look for:
Huntington is a solid starter bank for beginner savers since its basic checking account, Asterisk Free Checking®, has no monthly service fee or minimum required balance.
READ OUR FULL REVIEW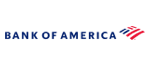 Bank of America
Why it stands out:
Bank of America is one of the most prominent banks in the U.S., tracing its history back 240 years. With a Bauer Rating of 5, Bank of America offers digital banking services to approximately 41 million active users, including 33 million mobile users. Besides having branches in every U.S. state, Bank of America also operates in 35 other countries. It has around 495 branches across the state, making it one of the most accessible banks in Florida.
Pros:
4,200 locations and 16,000 ATMs
Credit card shopping awards
Automatic savings program
Cons:
Account fees can be difficult to avoid
Low APY rates
Slow customer service
Low CD rates
What to look for: 
With a multitude of locations and ATMs, Bank of America is a great choice for those who want a place to store and access money. It also offers a wide range of credit cards and in-person customer service.
READ OUR FULL REVIEW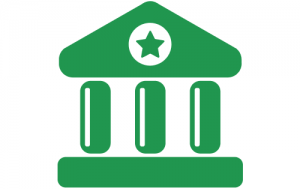 MIDFLORIDA
Why it stands out: 
A credit union with 78 locations primarily in Central and Southwest Florida,
MIDFLORIDA
offers all of the banking services most people will ever need, such as home loans, COVID-19 support for mortgages, financial planning checking accounts and car loans.
Pros:
Full suite of financial products and services, including great options for students
The ability to transfer funds between MIDFLORIDA accounts and those from other financial institutions
The option to send money to friends and family directly from account through mobile banking
Cons:
Mobile app can be unreliable and slow
Low dividend rates compared to other credit unions
What to look for:
MIDFLORIDA is a mobile-friendly bank that lets users send money directly to people without ATMs or checks. It also offers many special types of accounts, including Extreme Yield, Youth Savings and Relationship Checking.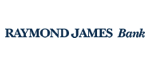 Raymond James Bank
Why it stands out
: The
Raymond James Bank
is a Florida bank that's an affiliate of Raymond James, a financial company headquartered in St. Petersburg, Florida. It has a Bauer Rating of 4 and offers mortgages, commercial and commercial services, deposit accounts, down payment assistance programs and securities-based lending. While Raymond James has many offices throughout the U.S., mostly in the South, as well as a few offices in Canada and Europe, it only has one Florida bank branch located in St. Petersburg.
Pros:
Comprehensive suite of services, including and especially robust financial advisory services
CD rates increase as the term increases
Cons:
Only has one Florida branch office located in St. Petersburg
CD rates could be higher
High opening deposits
Account management and setup fees can add up
What to look for: 
Raymond James is a one-stop shop for many financial services and products. It's particularly known for its financial planning and portfolio management services. Advisors at Raymond James will look at financial goals and risk tolerance to create a strategy for portfolios.
READ OUR FULL REVIEW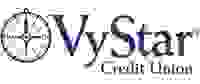 VyStar Credit Union
Why it stands out:
VyStar Credit Union
provides free and low-cost financial services to military members and their families as well as people living and working in Florida and parts of Georgia. Headquartered in Jacksonville, VyStar has 54 full-service branch offices in 26 cities in Central and North Florida. With more than 820,000 members and a staggering $12 billion in assets, this credit union offers competitive rates for checking and savings accounts, car loans, CDs, IRA savings, and money market dividends.
Pros: 
Has 54 full-service branches in 26 cities in Central and North Florida
No-fee checking and savings accounts
Low opening deposit requirements
Free withdrawals from over 20,000 ATMs nationwide for VyStar ATM and debit cardholders
High interest rates on CDs
Cons:
Only available to military members and people living or working in Central or North Florida
Low interest rates for savings accounts
What to look for: 
VyStar Credit Union provides competitive rates on CDs, particularly for high account balances, and offers free checking and savings accounts.
READ OUR FULL REVIEW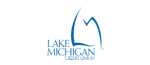 Lake Michigan Credit Union
Why it stands out:
Offering higher rates for savings than most mainstream banks,
Lake Michigan Credit Union
has 13 branch offices along Florida's Gulf Coast, from Sun City Center near Tampa down south to Naples. This credit union offers free membership to those who live in the communities where it has branches. It's also free for the immediate family of LMCU members. Anyone interested in joining can also do so by donating $5 to the Amyotrophic Lateral Sclerosis Foundation. LMCU members can access all of its services and products, such as its Max Checking Account, which has been rated the Best High-Yield Checking Account in the U.S.
Pros:
High-yield savings and checking accounts
Membership is free for those living or working in the Florida communities it services or are immediate family of LMCU members
Individuals who don't qualify for free membership can become members by making a $5 donation to the ALS Foundation
Low credit card and loan rates, such as Prime Platinum Visa Credit Card
Cons:
Only has 14 branches along Florida's Gulf Coast
Must meet four requirements before getting the Max Checking Rate:
Sign up to receive eNotices and eStatements
Make a minimum of one direct deposit into the Max Checking account every month
Make a minimum of 10 posted credit card or debit card purchases per month
Log in to online banking a minimum of four times per month
What to look for: 
LMCU has one of the nation's most competitive checking accounts, the Max Checking Account, which has
3.00%
APY on balances up to $14,999. It also has many other great offerings, such as Kids Club Savings.
READ OUR FULL REVIEW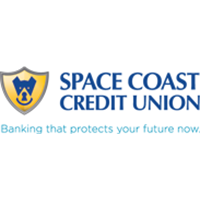 Space Coast Credit Union
Why it stands out: 
Space Coast Credit Union
is a Florida-based credit union with around 76 branches along the Sunshine State's East Coast. Anyone who works or lives in 28 Florida counties can become a member. Space Coast Credit Union also provides a no-down-payment home loan, a wide range of credit cards, auto loans, and even construction loans.
Pros:
Expansive suite of financial services, including credit cards, checking accounts, auto loans, CDs and mortgages
Competitive mortgage rates
Fee-free checking account that only requires a $25 minimum opening deposit
Cons:
Money market account requires a monthly low balance fee of $15 and a minimum opening deposit of $2,500
What to look for: 
Space Coast Credit Union's Interest Checking account can offer many financial benefits, depending on how much money is stored in the account.
READ OUR FULL REVIEW
Good To Know

Credit unions and banks offer similar services, but there are clear differences between them. Credit unions are nonprofit organizations that put their members first, which is why they're widely known for their great customer service. They also tend to have higher financial benefits than traditional banks.
Choosing the Right Florida Bank
The Sunshine State offers many personal and commercial banking options to its residents. While everyone's banking needs are different, availability and convenience as well as interest rates and fees are among the top factors anyone should consider when choosing the right bank.
Rates are subject to change; unless otherwise noted, rates are updated periodically. All other information on accounts is accurate as of May 16, 2022.
GOBankingRates is a personal finance and consumer interest rate website owned by ConsumerTrack Inc., an online marketing company serving top-tier banks, credit unions and other financial services organizations. Some companies mentioned in this article might be clients of ConsumerTrack Inc., which serves more than 100 national, local and online financial institutions. Rankings and roundups are completely objective, and no institution, client or otherwise, paid for inclusion or specific placement. Any opinions, analyses, reviews or recommendations expressed in this article are those of the author alone and have not been reviewed, approved or otherwise endorsed by the companies included in the article. All fees and rates are subject to change at the issuers' discretion. Some interest rates might be short-term or promotional offers only, and it is possible additional terms and conditions must be met to obtain the interest rates listed. Rates and availability might vary by region. Verify terms and conditions before opening an account.
GOBankingRates bases its assessment of "best" and "top" products on the above-stated parameters to create a baseline for comparison. This assessment is an approximation of "best" and "top" designed to help consumers find products that might be appropriate for them. There could be other options available as well. Consumers should consider various options appropriate for their circumstances.
To discover the Top 100 Best Banks, GOBankingRates looked at all institutions with available published data (National, Regional, Local, and Online) from the 2022 Best Banks categories as well as all Credit Unions with over $1 billion in total assets and accessible to a wide audience. GOBankingRates looked at the following factors: (1) total assets as sourced from the FDIC and NCUA; (2) number of branch locations as sourced from the FDIC and NCUA; (3) checking account annual fee; (4) savings account APY rate; (5) 12-month CD APY rate; (6) customer service products offered (24/7 customer service and live chat with a human); (7) Bauer rating (out of 5 stars); (8) products/services offered (auto loans, mortgage loans, credit cards, investment services, and insurance); and (9) the average mobile app rating between the android and apple stores. All factors were then scored and combined, with the lowest score being best. Factors (1) and (4) were weighted 1.5 times in final scoring, factor (2) was weighted 2 times, factor (6) was weighted 0.5 times, and factor (8) was weighted 2.5 times. For all Savings and Checking Account data only the basic accounts/products offered at each institution was analyzed. Rates and fees subject to change.
Editorial Note: This content is not provided or commissioned by the bank advertiser. Opinions expressed here are author's alone, not those of the bank advertiser, and have not been reviewed, approved or otherwise endorsed by the bank advertiser. This site may be compensated through the bank advertiser Affiliate Program.