Newest US Bank Promotions: Best Offers, Coupons and Bonuses June 2020
Take advantage of these U.S. Bank promotions to earn some cash.
U.S. Bank dates back to 1863 and currently ranks as the fifth-largest bank in the country. Like most banks, U.S. Bank runs regular promotions to lure new customers with cash bonuses and other perks. Promotions for June include carryovers from last month in addition to a new U.S. Bank checking account bonus.
These kinds of bonuses can be quite valuable to bank customers, but few seem to take advantage. A GOBankingRates survey revealed that many Americans don't shop around when looking to open a new account and wind up missing out on free money.
Keep reading for a closer look at the best U.S. Bank promotions to learn how you can earn bonus money and points:
US Bank Promotions at a Glance
The U.S. Bank promotions for June include one checking account offer and three credit card offers.  Here's a quick rundown:
Best US Bank Promotions: June 2020
Account
Cash Value
Expiration Date
U.S. Bank Consumer Checking
$300
June 30
Cash+ Visa Signature Credit Card
$150
None
Altitude Reserve Visa Infinite Credit Card
$750
None
FlexPerks Gold American Express Credit Card
$450
None
Back to top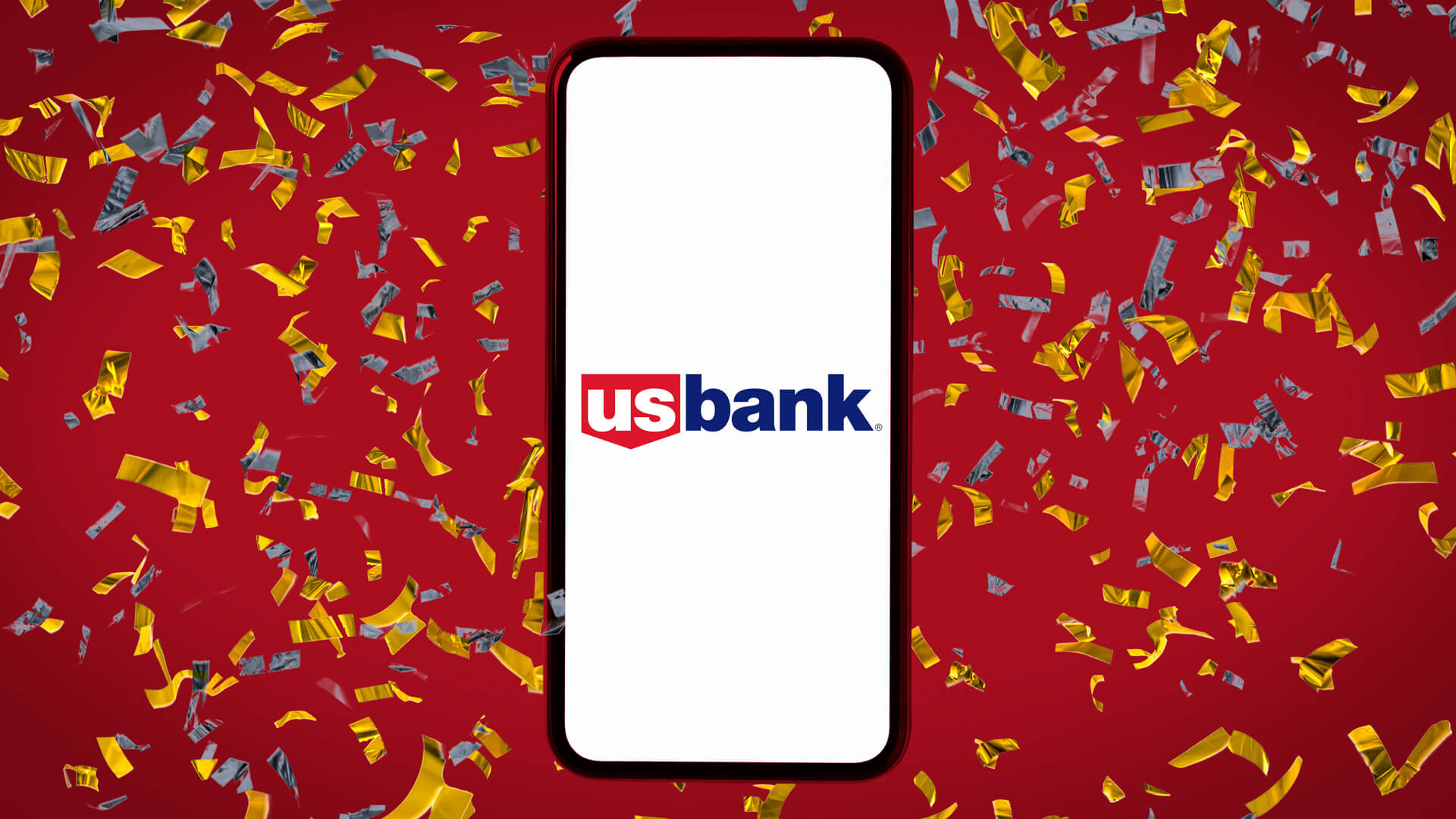 Sponsors of
Current US Bank Promotions
U.S. Bank's ongoing credit card promotions let you earn cash or points as long as you get approved for the cards and meet the spending requirements. The only new bonus this month offers a $300 cash bonus when you open a new consumer checking account. Read on to learn how you can take advantage of the U.S. Bank promotions in June:
US Bank Consumer Checking: $300 Bonus
U.S. Bank offers three different tiers in its consumer checking account. Each has different benefits and monthly maintenance fees, but all offer online and mobile banking and a U.S. Bank Visa debit card. The current promotion for this account offers a $300 bonus if you meet the requirements. Here's more:
US Bank Cash+ Visa Signature Credit Card: $150 Bonus
With U.S. Bank's Cash+ Visa Signature credit card you can earn up to 5% cash back in two spending categories of your choice. You also get to choose one everyday category like gas stations or grocery stores to earn 2% cash back on those purchases. There's no annual fee with the card and you can change your categories as often as you like. Best of all, you can qualify for a $150 bonus if you use the card to spend at least $500 in the first three months after you get it. Here's more:
US Bank Altitude Reserve Visa Infinite Credit Card: $750 Value
The Altitude Reserve Visa Infinite credit card is a premium travel card that lets cardholders earn up to five times the cash back in select spending categories. It comes with additional features like complimentary in-flight Wi-Fi, airport lounge access and reimbursement for TSA Pre-Check or Global Entry. This offer also grants a 50,000-point bonus, worth $750, to new cardholders who meet certain criteria. Here are the details:
Sponsors of
Read More: Top 10 Most Exclusive Black Cards You Didn't Know About
US Bank FlexPerks Gold American Express Credit Card: $450 Value
The FlexPerks Gold American Express credit card from U.S. Bank is designed for travelers. As a cardholder, you earn extra FlexPoints when you use your card to pay in advance for hotels and car rentals and spend money at restaurants, gas stations and airlines. The card comes with additional benefits like complimentary Boingo Wi-Fi, a statement credit to cover the cost of TSA Pre-Check or Global Entry, and no foreign transaction fees. New cardholders can earn 30,000 extra points, worth $450. Here's how:
Opening a US Bank Account
U.S. Bank wants to make the process of opening an account as easy as possible, so you can apply for a credit card and open a new account on the bank's website. You also have the option of calling to speak to a representative who can help with the application. Be sure to have personal information handy, such as your name, address, Social Security number and valid ID.
Which of the US Bank Promotions Is Best for You?
Your financial needs will ultimately determine which direction to go in terms of U.S. Bank's June promotions. The checking account bonus doesn't require a large opening deposit, but you will need to set up direct deposit to earn it. You'll also need good credit to qualify for the credit card bonuses.
If you like to travel, both the Altitude Reserve Visa Infinite and the FlexPerks Gold American Express cards let you earn bonus points in select categories so you can reach reward levels faster. You can avoid an annual fee by opting for the Cash+ Visa Signature credit card and taking advantage of the introductory 0% annual percentage rate for balance transfers. Just wait until you meet the spending criteria to earn the cash bonus before you complete a balance transfer.
Sponsors of
More on US Bank
More Bank Promotions
This content is not provided by U.S. Bank. Any opinions, analyses, reviews or recommendations expressed in this article are those of the author alone and have not been reviewed, approved or otherwise endorsed by U.S. Bank.
This article has been updated with additional reporting since its original publication.