Newest Frost Bank Promotions: Best Offers, Coupons and Bonuses May 2020
See if these Frost Bank promotions are worth the switch.
Texas-based Frost Bank has been around for more than 150 years and today boasts more than 130 locations across the Lone Star State. This regional bank emphasizes customer service, competitive interest rates and products tailored to local needs. If you live in Texas and are considering a new bank, recent Frost promotions might be the incentive you need to make the switch.
A GOBankingRates survey revealed that many Americans miss out on free money from banks because they aren't aware of existing bank promotions. More than 75% of respondents said they hadn't compared banks in the past two years. In doing so, they're effectively leaving money on the table. You can avoid that fate by exploring how Frost Bank can put more money in your pocket.
Here's a quick look at what you'll find in this guide to Frost Bank offers for May 2020:
Frost Bank Promotions at a Glance
The best Frost Bank offers for May involve checking and vehicle loan products. Here's a closer look:
Best Frost Bank Promotions: May 2020
Account
Cash Value of Bonus
Expiration Date

Personal Checking Account

$96 per year

None

Personal Auto Loan

Varies by loan amount and terms; 0.25% rate discount

None
Compare: Best Regional Banks of 2020
Sponsors of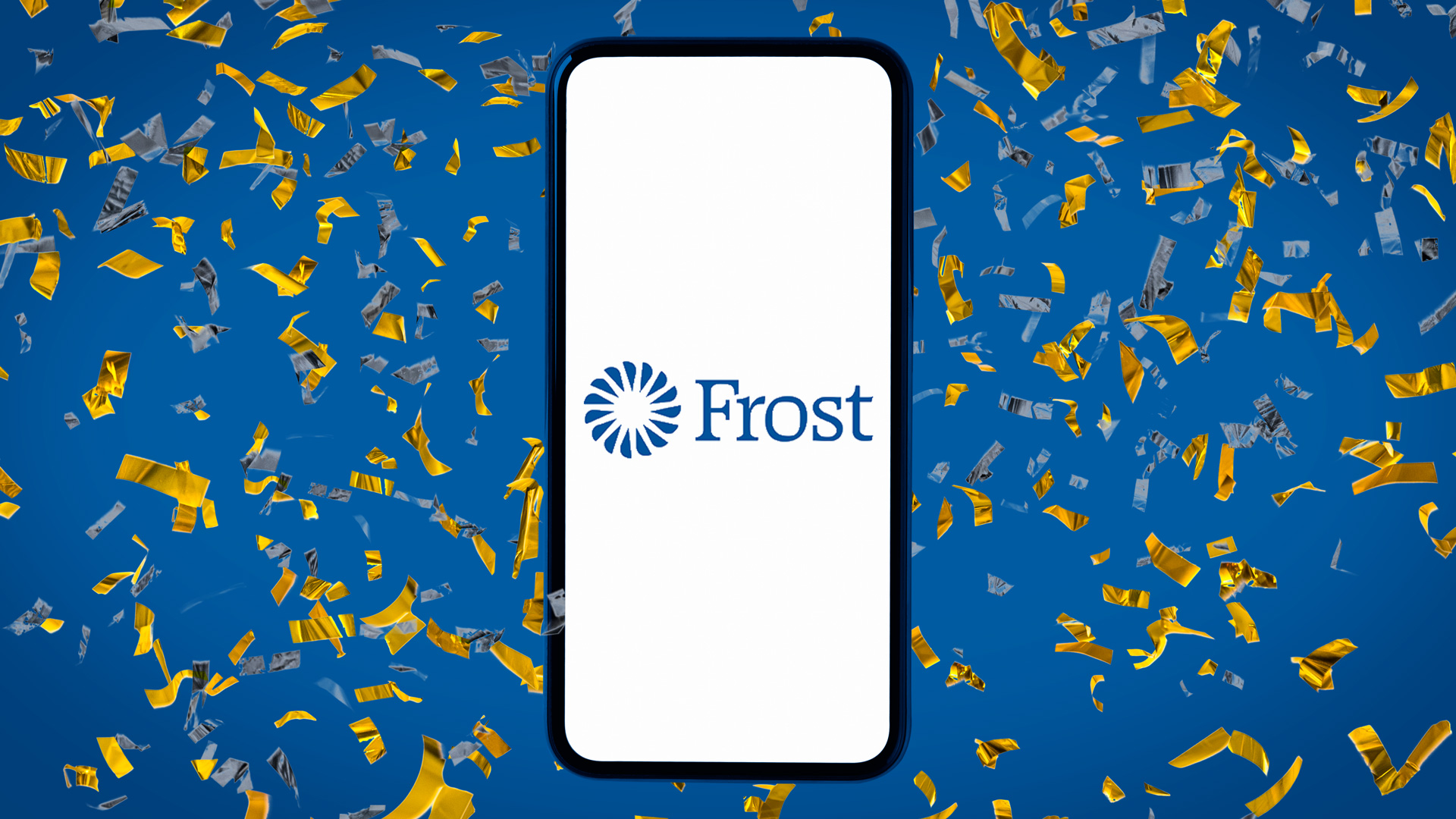 Current Frost Bank Promotions
The current Frost Bank promotions don't include cash bonuses, but they do offer other ways to save money in the form of fee waivers for personal checking accounts and interest rate discounts for select loans. Details on the offers are below.
Personal Checking Account: Savings of $96 Per Year
Frost Bank's personal checking account is an entry-level product that features a debit card and mobile banking app. If your checking account reaches a balance of $5,000 or higher, you'll also start earning interest on the funds. This Frost Bank offer saves you $8 per month in maintenance fees if you can follow these requirements:
Personal Auto Loan: 0.25% Rate Discount
Frost Bank offers auto loans for new and used vehicles at competitive annual percentage rates as low as 3.74% as of May 13. Terms are partly based on the year, model and value of the vehicle. Frost also offers a discount of 0.25% on your car loan's interest rate when you set up automatic payments from your Frost checking or savings account. Here's how to qualify for the interest rate discount:
Discover: Making This Mistake at Your Bank Can Cost You $10,221
How To Open a Frost Bank Account
To open a Frost Bank account, you can apply online or visit a branch. You'll need to provide personal information such as your Social Security number and photo ID, along with an initial deposit, if applicable.
Are Frost Bank Promotions Worth the Switch?
Even though no Frost Bank cash bonuses are available this month, the bank is worth a second look if you live in Texas. Frost offers competitive interest rates and low fees on products. If those features sound inviting, then taking advantage of the bank's current promotions might be worth the switch.
Sponsors of
More on Frost Bank
Information on promotions is accurate as of May 13, 2020. Additional requirements may apply. Offers and terms are subject to change.
This content is not provided by Frost Bank. Any opinions, analyses, reviews or recommendations expressed in this article are those of the author alone and have not been reviewed, approved or otherwise endorsed by Frost Bank.
This article has been updated with additional reporting since its original publication.