Six Free Online Banking Services From RBFCU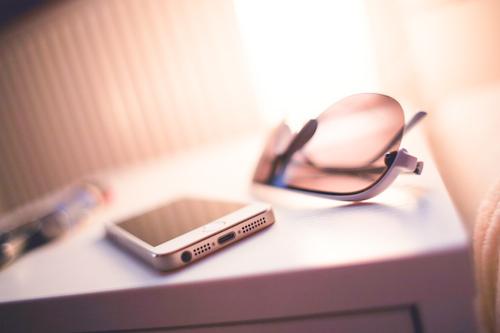 The first Automatic Teller Machine, or ATM, opened to the public on Sept. 2, 1969 in Rockville Centre, N.Y., allowing Chemical Bank customers to have 24/7 access to withdraw money. Today, the internet library site FindingDulcinea.com estimates there are more than 400,000 ATMs in the United States and over 1.7 million across the globe.
ATMs might have revolutionized banking in the '70s, but online banking services make accessing funds even more convenient and affordable. Randolph-Brooks Federal Credit Union (RBFCU) is leading the way with its fast and simple online baking services in Austin, Texas. Gone are the days when you had to make it to the bank by 5 p.m. and sign a check to pay your bills.
Six Ways RBFCU Makes Online Banking Simple in Austin
RBFCU offers the following free online-banking products, including electronic bill payments and mobile deposits.
1. Electronic Deposits
Make secure deposits straight from your computer or smartphone with RBFCU eDeposits. Just scan or photograph a single-party, domestic check and it will be deposited into your RBFCU Really Free Checking account or savings account by the next business day.
2. Mobile App
RBFCU Mobile goes beyond just depositing checks from wherever you are. The app allows you to perform the following functions right in the palm of your hand. With the RBFCU Mobile app, you can:
View a quick balance without even logging in
Transfer money between accounts
Check your account balances
Make loan payments
Locate a nearby branch or ATM
Pay bills
See current account rates
The mobile app is available to download for free on iPhone, iPad, Android and Kindle Fire devices. All devices must have a high-resolution camera in order to use the mobile deposit features.
3. Online Bill Pay
Pay bills online directly from your RBFCU account, which eliminates the paper trail and can help you avoid ever missing a due date. You can manage bills individually, such as paying Austin Energy when you forgot to send the check in the mail, or set up ePay to automatically schedule a specific payment amount from your RBFCU checking account every month.
Check Out: What Is Chase Quickpay with Zelle
4. Electronic Account Alerts
Protect yourself from overdrafts on your account with RBFCU eAlerts sent straight to your email or by text. You control what type of alerts you receive, such as when your account falls below a certain balance, or when large deposits such as rent are taken from your account. Set up as many email or text alerts as you want for your savings, checking and money market accounts.
5. Electronic Statements
Save time and trees by enrolling in monthly RBFCU eStatements, so you can view all your account activity online. You can print off a statement whenever you need a copy, and the secure delivery protects you from identity theft. This service is free and can be delivered monthly or quarterly.
6. Online Mobile Access
If you don't use an app-based phone, don't worry. RBFCU's online site and tools are available to you through mBranch, where your account information can be accessed through a mobile device. You gain all the same electronic services, such as viewing check images and performing balance transfers, through your mobile internet connection.
To learn more about online banking services in Austin, go online to rbfcu.org or visit one of the many RBFCU locations in the Austin, San Antonio and Dallas areas.
Randolph-Brooks Federal Credit Union is a GOBankingRates client.