7 Best Sacramento Credit Card Rates From Credit Unions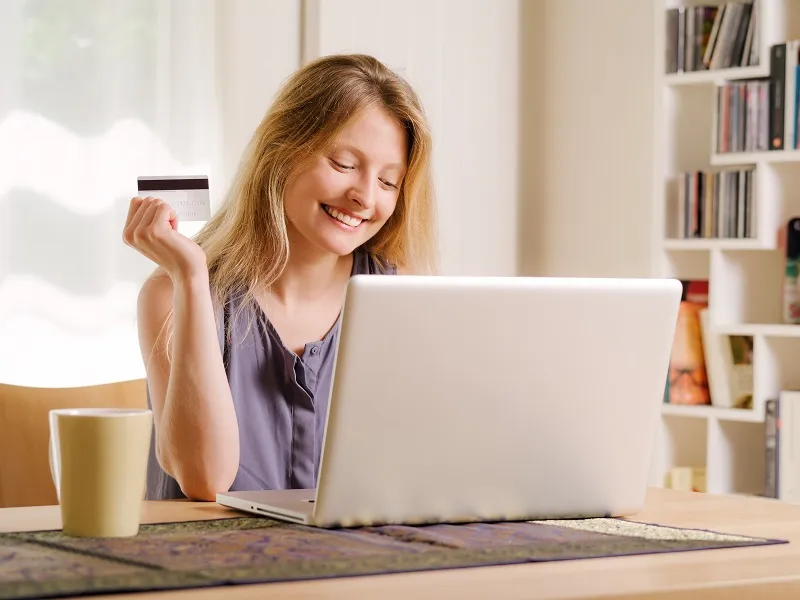 Update: Some offers mentioned below may have changed or are no longer available. View current credit card offerings from our partners at CardCritics here or on the issuer's website.
A competitive credit card can help you rack up rewards while minimizing interest costs. Sacramento credit unions offer a variety of credit cards to members. With competitive rates, benefits and rewards, you can find credit union credit cards that suit your personal needs.
GOBankingRates surveyed credit unions in Sacramento for their credit card rates, rewards, fees and other features. These seven cards from Sacramento credit unions are great options for members seeking low rates and competitive rewards programs.
Top 7 Sacramento Credit Union Credit Cards
7. Travel Rewards American Express From Heritage Community Credit Union
This Heritage Community Credit Union American Express card is a great option for members who frequently travel. The card comes with a 0% Introductory APR. APR after is based on your creditworthiness.
To apply for the Travel Rewards American Express card, you must be a member of Heritage Community Credit Union. You can open an account at this credit union if you live, work, worship or attend school in Sacramento County or Placer County.
Related: Should I Get a Travel Credit Card?
6. Visa RewardsPlus Platinum From Sacramento Credit Union
The RewardsPlus Platinum card from Sacramento Credit Union (SCU) allows members to earn and redeem points for airfare, hotels, gift cards, cash rewards and more. Interest rates start at 9.90% APR. You won't pay annual or balance transfer fees either.
SCU serves members who live or work in El Dorado, Placer, Sacramento, Solano, Sutter, Yolo and Yuba counties. SCU has 6 branches, 13 ATMs and thousands of networked ATMs.
5. Platinum Cash Rewards Visa From SAFE Credit Union
The Platinum Cash Rewards Visa from SAFE Credit Union comes with 0% APR for six months. After your introductory period ends, your rate will be between 9.90% APR and 14.90% APR. This card has no annual or balance transfer fees.
Members receive 2 percent cash back on the first $300 they spend on qualifying purchases each month, and 1 percent cash rewards thereafter. You receive special travel insurances, damage waivers and overdraft protection.
Cash rewards can be deposited into your SAFE savings account or be put toward credit card payments. You can also deposit rewards into a checking or savings account at another financial institution.
SAFE Credit Union is the second-largest credit union in the Sacramento region with 22 full-service branches. All of their credit cards are available to anyone who lives, works or worships in twelve qualifying California counties.
4. Visa Platinum Rewards From KeyPoint Credit Union
Keypoint Credit Union offers its Visa Platinum Rewards card with 2,500 welcome bonus reward points. Rates start at 8.99% APR and there are no annual fees. Your purchases also earn you KeyRewards points, which you can redeem for merchandise, travel, events and activities.
KeyPoint Credit Union serves members in the Bay Area, Silicon Valley, Santa Barbara and Sacramento County. It is an award-winning credit union that manages over 49,000 members and $1 billion in assets.
Read: 15 Easy Credit Card Hacks
3. Platinum Rewards Visa From SAFE Credit Union
SAFE Credit Union offers another credit card option free of annual fees. This card comes with a 0% APR for six months, plus rewards and special benefits. After your first six months as a card member, your rate will be between 8.90% APR and 14.90% APR.
You also earn points on purchases. Your points can be redeemed for travel and merchandise rewards. You also receive travel accident insurance, auto rental collision damage waivers and overdraft protection.
2. Platinum Visa From Sacramento Credit Union
The Platinum Visa from SCU is a simple solution for members who want a straightforward banking option. This card has no annual or balance transfer fees. It offers rates as low as 8.00% APR and credit lines up to $50,000.
1. Platinum Rewards Visa From Golden 1 Credit Union
The Golden 1 Credit Union Platinum Rewards Visa allows members to earn 3 percent cash rebates on gas, groceries and restaurants, and 1 percent on all other purchases. The card offers rates as low as 7.79% APR.
With no annual or balance transfer fees, the Platinum Rewards Visa is a competitive banking solution. Golden 1 also offers Platinum Rewards for Students for members 18 and older. The credit union has 80 branches, 240 ATMs and 30,000 networked ATMs.
Finding great credit card rates in Sacramento can be easy if you know where to look. Compare credit unions, credit card rates and benefits to find options that suit your needs. Sometimes smaller institutions can offer the biggest deals.
Keep Reading: 41 Best Banks and Credit Unions of 2015
Some of the financial institutions on this list might be GOBankingRates clients. Rates and card features last verified June 22, 2015.