What Is Citi Pay® Credit? Citigroup Launches New Flexible Payment Options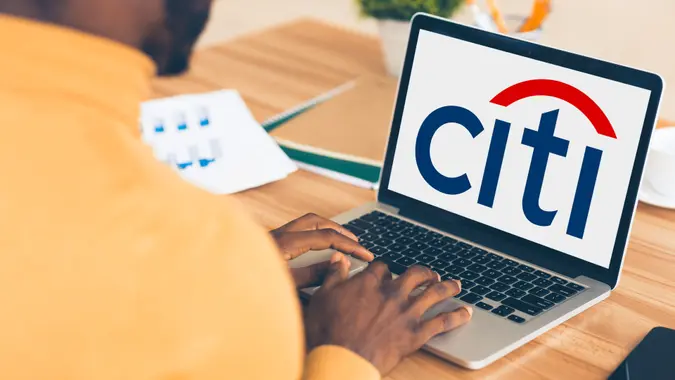 If you are about to make a significant purchase, or even if an expected major investment just fell in your lap, sometimes you don't want to ding your bank account for the full amount. If you go with the right credit card and flexible payment plan, you can earn rewards and improve your credit score while making on-time installments.
Citigroup prides itself on being a bank built for a world of complexity, so maybe it can help you simplify things. 
New Citi Pay® Credit: Quick Take
This new credit card payment option allows you to essentially control how you want to finance a purchase. Similar to Citi Flex Pay or other Citi Flex plan, you can make large purchases within your credit limit and make monthly payments with participating retailers.
Though the minimum payment due and possible interest rates will vary from place to place, here are some key takeaways about Citi Pay Credit:
New Line of Credit
Citi Pay Credit is an independent line of credit that is separate from other Citi credit cards you use.  It is specifically designed for large purchases at participating retailers. 
Approval and Authorization at Checkout
If you want to try Citi Pay Credit, you can do so as long as you are shopping at a participating retail partner. Simply apply at checkout before completing your purchase, and if you're approved, you'll receive credit authorization right then, during that process. 
Promotional Rate Financing
If you are about to make a big purchase, you can go with the best promotional offer available, as Citi Pay Credit allows you to use a participating retailer's promotional financing.
No Physical Card
This payment option is digital-only, meaning you will not receive a physical card from Citi.
What Are the Flexible Payment Options?
This new program of directly establishing a Citi line of credit through specific retailers enables you to pay for a purchase in monthly installments. With the Citi Pay Installment Loan, you have the option to spread out your consistent payments over a period of time — typically ranging between six to 60 months, depending on the retailer. 
Final Take To GO
Breaking down your payments into smaller, more manageable amounts over the course of several months can seem much more doable than one lump sum, especially for large purchases. If you are already a Citi customer, or looking to become one, make sure you take advantage of what Citi Pay Credit could offer you.
FAQ
Here are some answers to frequently asked questions about Citi.
How do I pay my Citi credit?

The easiest way to pay your Citi credit bill is to sign into your account online or through the mobile app.

Can I pay my Citi credit card online?
What is an instant payment credit on Citi?

An instant payment through Citi allows you to send funds to someone and have the money instantly be available to them.
Editorial Note: This content is not provided by any entity covered in this article. Any opinions, analyses, reviews, ratings or recommendations expressed in this article are those of the author alone and have not been reviewed, approved or otherwise endorsed by any entity named in this article.