All You Need to Know About No-Interest Credit Card Rates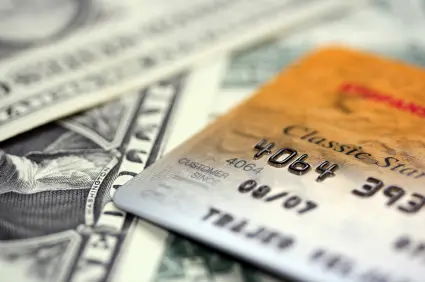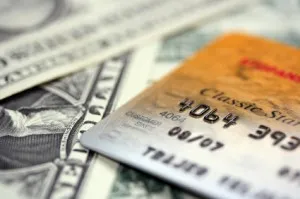 Are you short on cash and anticipate having to make a large purchase in the near future? If you have an excellent credit score, you've likely received offers for no-interest credit cards in the mail at one point or another.
These credit card incentives may, in fact, be a great tool for extra purchasing power during times of need, but as with any new line of credit, it's important to understand the benefits and disadvantages of opening a new account for zero-interest credit cards.
Why Do You Get Zero-Interest Credit Card Rates?
No-interest credit cards are typically used by credit card companies as a way of generating new business. The incentive with these products is that they provide zero-interest credit card rates to new cardholders.
Usually, companies will offer new clients a zero-percent financing rate for a period of 6 to 12 months, and for those with exceptional credit, up to two years of no interest charges. During this time, as long as you make a steady stream of monthly payments to pay off the loan before the promotional window expires, you will not accrue a dime of interest charges. But why would creditors offer you a line of credit with no interest in return?
No-interest credit cards usually offer a line of credit with no interest charges for a temporary period of time. During this period, credit card companies are banking on the fact that you will continue to carry a balance beyond the introductory zero-interest time frame. If you allow this to happen, you'll get locked into a (likely variable) interest rate for the remaining balance on the account.
Benefits of No-Interest Credit Cards
Ultimately, these no-interest credit cards are credit card deals aimed to profit credit card companies. But if you handle your card use responsibly, you can take advantage of the perks of interest-free credit card rates. Here are some major advantages of no-interest credit cards:
Free Borrowing. If you received a zero-interest credit card offer, applied and got approved for a new account, you can now essentially borrow money for purchases for free. This is particularly helpful if you only need to make one large purchase, like a laptop, but need to make installment payments because you don't have the cash in full up front. As long as you repay the entire balance within the introductory period, you won't get charged extra.
Balance Transfers. To sweeten the deal, some credit card companies will add on the extra incentive of zero-interest balance transfers. This means that if you have an existing balance on another high-interest credit card, you can elect to have this balance transferred to the new account at no interest. This can provide you with greater savings from excessive interest rates, and provides somewhat easier money management by consolidating accounts.
No-Interest Credit Card Risks
There are clear advantages to having a no-interest credit card, but if you're not careful, those zero-interest credit card rates and special promotions can turn into a huge financial headache. Here's why:
It's Only Temporary. The saying "all good things must come to an end" is all too true when it comes to no-interest credit cards. If you're not diligent about paying off all the charges you made during the promotional period by the time the zero-percent rate ends, you'll be immediately charged moving forward and may risk digging yourself into a deeper debt hole.
Maintenance Fees. Some no-interest credit card rates come with the requirement of monthly credit card fees, which can negate the benefit of being charged no interest. If at all possible, avoid credit card deals that have maintenance fees, as you'll be charged the monthly fee regardless of whether you use the credit card or not.
Balance Transfer Fees. While you might be offered a zero percent on all balance transfers, some companies still manage to weasel money out of you by adding on balance transfer fees that are dependent on the amount you're looking to transfer into the new account.
Before signing on the dotted line, always read the terms and conditions of offers you receive boasting no-interest credit cards. Proceeding with an air of caution is wiser than getting ensnared in credit card fine print that results in financial hardship down the line.