How To Find and Use Your Sephora Credit Card Login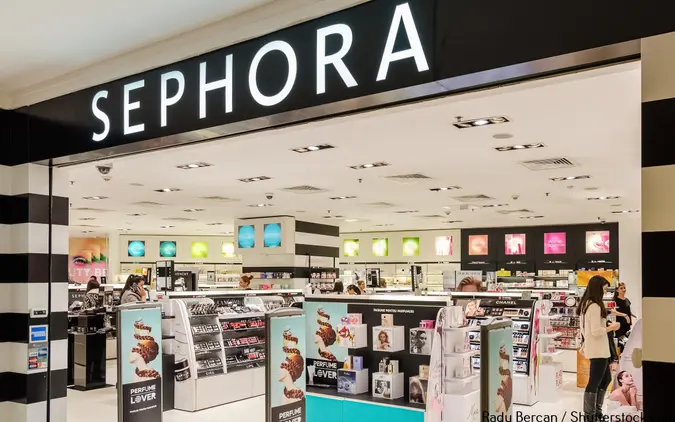 Sephora is one of the world's leading high-end beauty brand retailers. It operates more than 2,700 stores in over 30 countries — with 500 locations in the Americas alone — and provides customers with an unmatched omnichannel shopping experience. Like other stores, Sephora has two credit card options with many attractive cardholder benefits that range from juicy discounts to exclusive Beauty Insider offers. 
How Do I Find and Use My Sephora Credit Card Login?
Both Sephora credit cards work pretty much like any other rewards credit card from a traditional bank or issuer. That's because they're administered by Comenity Capital Bank. This issuer allows customers to manage their accounts and make payments online through their Sephora credit card login on their website. 
Because these cards are not store-managed, however, new cardholders may have some difficulties finding their Sephora credit card login.
Locating the Sephora Credit Card Account Center
Comenity Capital Bank, which is part of Bread Financial, issues a wide variety of store credit cards, including both Sephora options. This financial institution offers customers a convenient microsite to manage their Sephora credit card accounts and keep them in good standing. To reach Comenity Capital Bank's Sephora credit card account center, users need to visit the website.
How Sephora Cardholders Can Register
To sign up for their online banking account, Sephora credit card account members must:
Click or tap on the "Register Now" button on the top right corner of the Sephora page at Comenity Capital Bank's site.
Fill out the form by entering their account number, ZIP code, ID type and the last four digits of their SSN.
Click or tap on the "Find My Account" button.
Using the Sephora Credit Card Login
Once registered, cardmembers can easily log into their Sephora credit card account. All they have to do is:
Visit the Sephora account center home page.
Enter their username and password.
Click or tap the "Sign In" button.
For security purposes, Comenity Capital Bank may ask users to enter a verification code when attempting to access their online account. This is to confirm the user's identity and may happen for numerous reasons, including logging in for the very first time, using a new computer, browser or IP address, using private browsing mode and clearing the browser's cookies and cache. 
What if I Get Locked Out of My Sephora Credit Card Account?
Sometimes, registered users can forget their username or password when trying to use their Sephora credit card login. In this case, they need to:
Go to the sign-in section on the Sephora account center home page.
Click or tap "Forgot Username/Password?"
Fill out the form with the requested information and follow the prompts.
If the problem persists or they need any additional help, cardholders can call Customer Care at 1-866-702-9946. 
Final Take
Having a Sephora credit card can be highly beneficial for avid beauty shoppers. Comenity Capital Bank offers cardholders a convenient way to access and manage their account and make payments online. Learning how to find and use their Sephora credit card login is essential for account members to take full advantage of the tools it provides.
Information is accurate as of Aug. 24, 2022.
Editorial Note: This content is not provided by any entity covered in this article. Any opinions, analyses, reviews, ratings or recommendations expressed in this article are those of the author alone and have not been reviewed, approved or otherwise endorsed by any entity named in this article.