What Is A Chargeback? Chargebacks Explained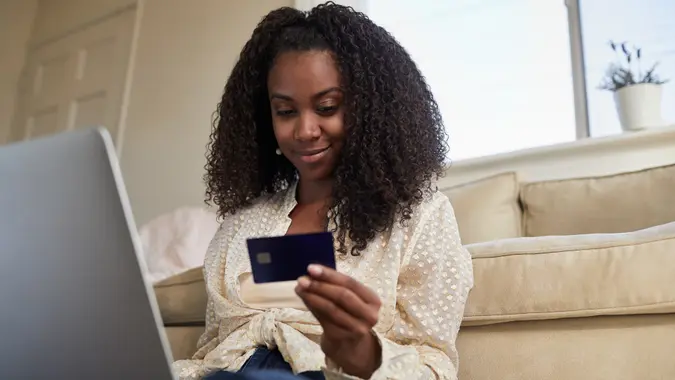 Goodboy Picture Company / Getty Images
Many people are walking around with at least one credit card in their wallets that aren't being used to their full potential. Credit cards offer many benefits that people aren't taking advantage of, and chargebacks are one of them.
The option for a chargeback is available for both debit and credit cards. Read on to learn more about chargebacks and how to use them effectively and responsibly.
What Is a Chargeback?
You've heard the term, and depending on what you do for a living, you may even have heard it used as a threat, but what exactly is a chargeback?
A chargeback is like a refund, but it is initiated by the bank or credit card company, rather than by the merchant. When a consumer disputes or disagrees with a transaction, the company that issued their card can choose to give them their money back.
There are many reasons someone could request a chargeback, including fraud, technical issues, a duplicate charge on the merchant's side, or for an item or service that was never received.
Chargeback Process
The process starts when the consumer files a dispute about a transaction with their issuing bank. Doing so correctly requires a little strategy. For some situations, when the merchant agrees to the chargeback, the issuing bank will almost instantly approve the chargeback, and the consumer will have the money in their account in a couple of days. Don't rely on it though. Sometimes it can take months.
For other situations, the bank or credit card company will want to do an investigation. Most issuing banks will give money out of their reserve to the consumer until the investigation is resolved. This means if the investigation goes against the consumer, then they will have to pay that money back.
The Effects of Chargebacks
Chargebacks aren't a perfect solution for consumers or merchants. They are a great form of protection for consumers paying by card, but they are also often abused. Using a chargeback as a strategy for getting a refund, even a legitimate refund, can cost the merchant up to $100 per chargeback. After a certain dollar amount in chargebacks is reached, the penalty fee can go up to $10,000 and merchants can lose their accounts.
Good To Know

If a consumer files a false chargeback or "friendly fraud" and the card issuer discovers it, the consumer can lose their account. They may also have to pay the chargeback fees. Merchants may also take consumers to court for fraudulent chargebacks.
Responsibility
Do you even need a credit card? Credit is an extra responsibility that some people don't want to take on. Debit cards are harder to avoid using but the responsibility is similar. Too many chargebacks, whether real or fraudulent, over a long enough period can cause card issuers and merchants to raise prices.
Advice

Don't hesitate to use chargebacks to protect yourself, but don't abuse the chargeback system either. It's fiscally responsible to be honest with chargebacks.
Our in-house research team and on-site financial experts work together to create content that's accurate, impartial, and up to date. We fact-check every single statistic, quote and fact using trusted primary resources to make sure the information we provide is correct. You can learn more about GOBankingRates' processes and standards in our editorial policy.