What to Look for When Searching for the Best Credit Card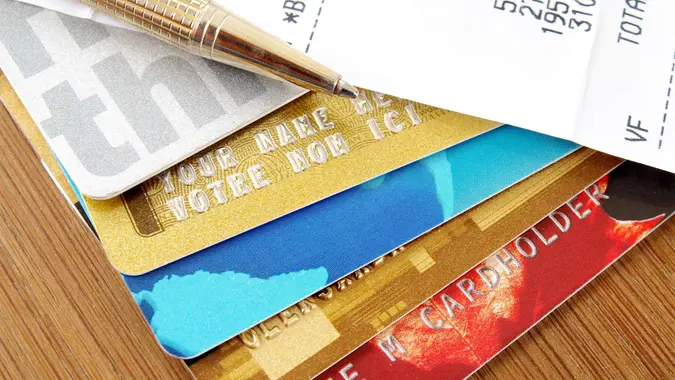 NAN728 / Shutterstock.com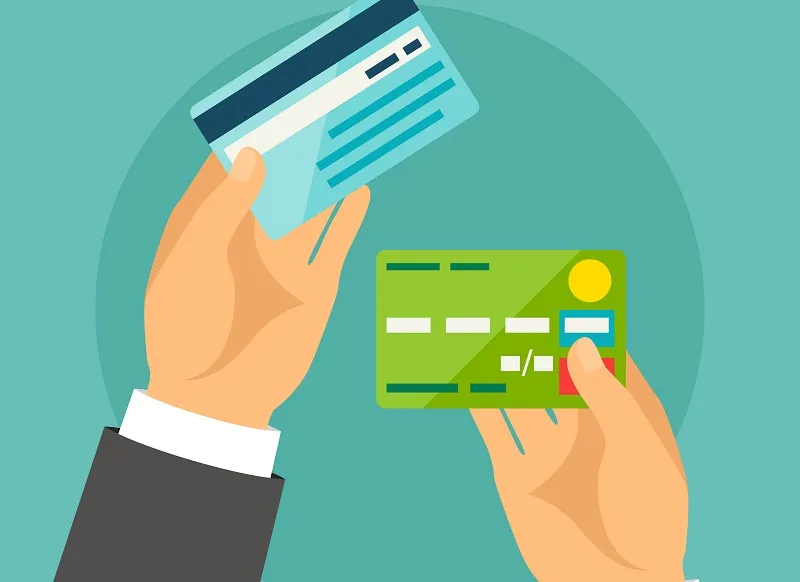 Applying for a new credit card isn't a one-size-fits-all endeavor. Finding the right card requires a few considerations, including:
How you intend to use it
The short- and long-term effects on your credit score
The ability to repay
In addition to these basics, your credit score is another important thing to consider. The FICO score is ranked on a scale of 300 to 850. Typically the better your score, the better your chances of finding a credit card with favorable terms. It's important to remember, however, that every lender has its own cutoff score. In other words, your score of 630 might be considered "bad" at one lender and "fair" at another — it just depends.
Whether you're aiming to repair your credit or improving your financial portfolio, there are a few credit card options for every category you might fall under.
Credit Cards for "Bad" Credit
If your score is less than 630, you might fall under the "bad" credit category. You might have struggled with late payments, defaulted on a loan more than once or perhaps even filed for bankruptcy in the past. Qualifying for a credit card won't be easy, but it's necessary to rebuild your score and start fresh.
Begin rebuilding your credit by using a secured credit card. This option allows you to open a line of credit guaranteed by a cash deposit. Put simply, if you want a $2,000 credit limit, you must put down a deposit of $2,000 before using it (as your credit improves, your provider might require a smaller deposit to guarantee a credit limit).
Although secured credit cards require up-front payment, your activity is still reported to the major credit bureaus, like a regular credit card. Similarly, minimum payments are due every month, and the remaining balance is subject to accruing interest.
Popular secured credit cards for people with bad credit include:
Related: How to Get a Credit Card With Bad Credit
Credit Cards for "Average" Credit
With a score between 630 and 689, your credit isn't perfect. Just as your rating suggests, your financial management skills are just fair or "average." Whether you forget to make timely bill payments or live with too much debt, a few factors are keeping you from credit greatness.
The good news: Creditors are generally willing to work with you, allowing you to build a better score and take advantage of perks along the way. Consider taking the next step toward "good" credit with one of the following cards:
Credit Cards for "Good" Credit
Maintaining a score between 690 and 719 can demonstrate to lenders that you understand the basics of credit and strive to improve your management skills. Thanks to this understanding, credit card providers will likely believe you will pay your bills on time, maintain minimal debts and have healthy credit utilization.
You're probably considered low-risk, and there's a good chance creditors will be inclined to reward you with lower interest rates and account perks. Favorable cards in your credit score range include:
Read: What Is a Good Credit Score Anyway?
Credit Cards for "Excellent" Credit
If your credit score is within the 720 to 850 range, creditworthiness is obviously a point of pride for you. As a member of the elite "excellent" credit group, you've put yourself in a favorable position. You probably won't have trouble finding a new line of credit. In fact, creditors are most likely clamoring for your business.
Make the most of your credit score by cashing in on luxury benefits and lifestyle discounts. Consider applying for:
Choosing a credit card is a serious task. Examine your credit strength and personal needs to find the right fit. Once you've selected the best credit card for you, continue to build your credit by staying within a budget and making your monthly payments on time.
Editorial Note: This content is not provided by Chase. Any opinions, analyses, reviews, ratings or recommendations expressed in this article are those of the author alone and have not been reviewed, approved or otherwise endorsed by Chase.