Business Credit Cards are Must Haves for Business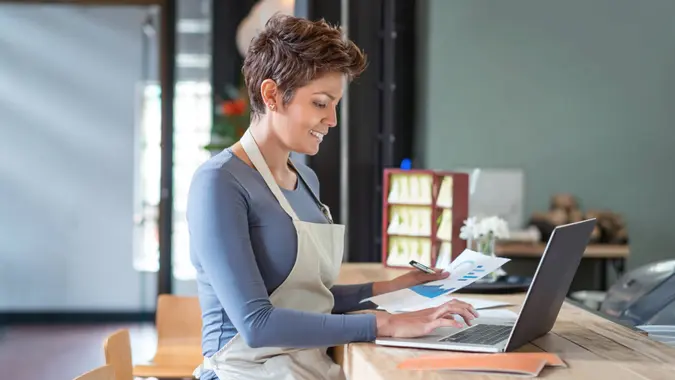 andresr / iStock.com
Starting a new business can be an exciting time.  Coming up with a great idea and putting it into action is hard work but can pay off.  Getting help with a credit card for your small business may give you the leg up that you need to succeed.  It is important that you know all of your options and applying for a credit card for your business should be step number one for helping it grow.

What Banks Offer Business Credit Cards for Your Business?
Starting off on a new venture takes effort as well as funds.  The funds you need to get off the ground may be available to you with a credit card for your business.  Most banks and credit card companies offer certain types of cards aimed at small businesses.  Business credit cards may help you get started with initial purchasing, give you access to rewards and benefits that will pay off down the road and may even aid in filing for your taxes when the time comes.  Consult your bank or financial institution to see what types of cards and programs may be offered to businesses like yours.
Using a Business Credit Card May be More beneficial to You Than Using Your Personal Credit Card
Many banks offer deals and incentives to business owners.  When using a business credit card, you can take advantage of offers that may not be available to a personal card holder.  Also,  purchasing rates and benefit programs from business credit cards are aimed more for the needs of a business card holder than a personal one.
When jumping in to a new business, it's wise to know what is going to give you all the tools that you need to thrive.  A business credit card can give your business credibility, stability, and purchasing power you may not get when working with your personal account.  Hard work is rewarded, but using all of the advantages of a business credit card may be the key to your success.
If you're looking for more credit card options brows around the varieties of credit cards Go Banking Rates has gathered for you.