This Credit Card Costs More Than $10 Million –And What It Gets You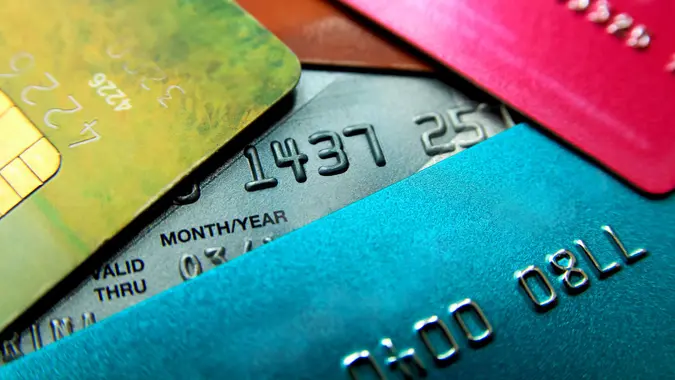 alexialex / Getty Images/iStockphoto
Among the glitzy status symbols of the financial world, the J.P. Morgan Reserve Card stands tall. Catering to the wealthiest tier of society, this luxury credit card offers exclusive benefits and experiences — but it doesn't come cheap.
Let's delve into the world of this ultimate status symbol, its jaw-dropping initiation cost, and the privileges it grants to the holder.
What Is the J.P. Morgan Reserve Card?
The J.P. Morgan Reserve Card, formerly known as "The Palladium Card," is more than just a credit card – it's a statement of wealth and prestige. Unlike cards that offer membership based on spending habits, this card requires a minimum of $10 million in investable assets just to qualify. Yes, you read that right. This card is only available to clients of the J.P. Morgan Private Bank wealth program.
With this card, exclusivity is key. It is crafted from precious metals, including palladium and 23-karat gold, making it weigh five times more than a standard plastic credit card. Just the production cost for this metallic masterpiece comes in at around $1,000, illustrating its luxury status.
The Perks of Owning a $10 Million Card
Despite its steep price tag, the J.P. Morgan Reserve Card does provide a variety of high-value benefits, especially for those with a penchant for travel.
The card includes a United Club membership, which offers perks such as access to United Club locations worldwide and preferred check-in and boarding on United flights. Cardholders can earn a staggering 10x points on hotels, car rentals, and dining purchased through Chase Dining, and 5x points on flights. All other restaurant expenses accrue 3x points, and everything else earns 1x points.
In addition to these earning opportunities, the J.P. Morgan Reserve Card also comes with a 50% point redemption bonus on travel and a $300 travel credit valid through statement reimbursement. It also offers elite sports and entertainment access, a dedicated customer service line, 1:1 point transfers across its partners, and no foreign transaction fees.
Being a Visa card, it is also accepted worldwide, giving it a substantial edge over competitors like American Express, which isn't as widely accepted due to its high fees.
Is the J.P. Morgan Reserve Card Worth It?
For those with sufficient wealth, the J.P. Morgan Reserve Card offers enticing travel and lifestyle benefits. However, its biggest draw might still be its prestige factor. It provides a certain cachet not available with other credit cards, and its low $595 annual fee (relative to the $10 million initial investment) might make it more appealing than other luxury cards.
But what if you want the benefits without the hefty price tag? Look no further than Chase's Sapphire Reserve Card. This card provides similar perks, such as 10x points on hotels and car rentals, 5x points on air travel, and 3x points on other travel and dining. It even offers a generous welcome bonus and the same 50% redemption on points and $300 travel credit reimbursement. The best part? It doesn't require a $10 million investment.
The J.P. Morgan Reserve Card is more than just a credit card — it's a symbol of extraordinary wealth and prestige. While its benefits are substantial, they can be found with other cards without the astronomical entry cost. However, for the elite clientele it caters to, the appeal lies beyond just the financial benefits. It's about exclusivity and the status it symbolizes.
Editor's note: This article was produced via automated technology and then fine-tuned and verified for accuracy by a member of GOBankingRates' editorial team.
More From GOBankingRates