Chase Freedom Cash-Back Calendar: Current Categories and Merchants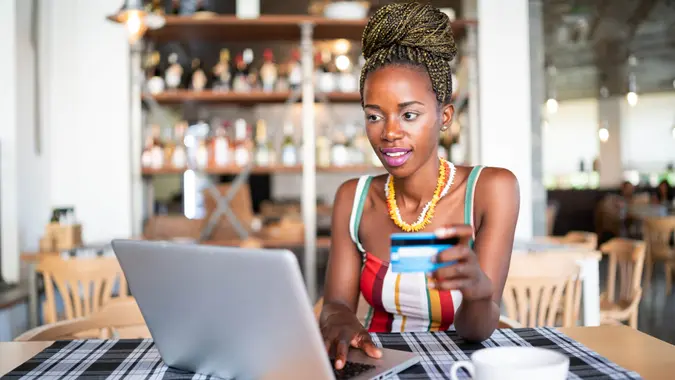 valentinrussanov / Getty Images
Chase offers a variety of credit cards for travel or cash-back rewards. The Chase Freedom cards are designed to put some money back in your pocket based on your card spending. With the card, you can earn 5% back on travel purchased through Chase Ultimate Rewards, 3% on dining and drugstore purchases and 1% on everything else.
If you're ready to leverage the power of Chase card spending to earn more, there's a Chase Freedom cash-back calendar with bonus earning potential on rolling categories throughout the year. Here's everything you need to know to get more cash back.
What Is the Chase Freedom Cash-Back Calendar?
Chase puts out a calendar of additional categories that Chase Freedom Flex cardholders can earn 5% cash back on (for up to $1,500 in purchases per quarter). This is great news if you don't spend much on travel or dining, for example, but regularly use your card for gas, subscriptions, online shopping and more. If you're organized enough, you can plan your spending depending on the upcoming category — and have a whole three months available to make the most of it.
However, you'll need to be organized for the plan to work. Chase requires you to activate the category of your choice in advance or you won't receive 5% cash back. Fortunately, the Chase Freedom cash-back calendar is released one or two quarters in advance so you can plan your card spending for the next few months.
What Are the Chase Freedom Bonus Categories for 2022?
Here is the current Chase Freedom cash-back calendar for 2022:
| Category | Quarter | Activation deadline |
| --- | --- | --- |
| Grocery stores (excluding food purchases at Walmart and Target) | 1st (January to March) | Closed |
| eBay purchases | 1st (January to March) | Closed |
| Amazon purchases | 2nd (April to June) | Closed |
| Select streaming services, such as Netflix, Apple Music and more | 2nd (April to June) | Closed |
| Gas stations, car rentals, movie theaters and live events | 3rd (July to September) | September 14 |
As you can see in the Chase Freedom Flex cash-back calendar, the categories so far are only available for the first half of 2022, with the categories for the third and fourth quarters yet to be announced. Past categories have included:
Internet, cable and phone services
Wholesale clubs such as Costco and Sam's Club
Gas stations
PayPal purchases
Is There a Chase Freedom Unlimited Cash-Back Calendar?
Although Chase offers two main Freedom credit cards, there is no cash-back calendar for the credit card. Only the Chase Freedom Flex offers rotating, quarterly bonus categories.
What Are the Chase Freedom Bonus Categories This Month?
If you're looking for what categories are available for the current month, check out the calendar above for the Chase Freedom Flex. Keep in mind that you're required to activate the categories within a certain window before you can take advantage of the bonus rewards. For example, to redeem bonus spending categories for July to September, the deadline is September 14, or two weeks before the end of the quarter.
Is Chase Freedom Being Discontinued?
It appears that although the Chase Freedom credit card was popular, it has been discontinued. Chase stopped accepting new applications as of September 2020, according to Select. Existing customers need not worry for now — cards are not being canceled, and Chase continues to keep the card-offer pages for the Freedom Flex and Freedom Unlimited cards updated for customers who are interested in these options.
Is It Worth Activating the Chase Freedom Bonus Categories?
Although choosing the Chase Freedom Flex credit card for its bonus 5% cash-back categories takes a little extra work to benefit you, it's worth the effort. You'll need to look out for the email notifications from Chase of when the latest cash-back categories are released and activate them in advance. 
To be safe, it would be a good idea to activate all the categories when they become available, in case you end up making qualifying purchases. Doing so is as simple as clicking on the "activate" button.
Depending on how much you spend on the selected category, you could earn some extra cash for spending you would have used your Chase card for anyways. For example, $500 worth of gasoline purchases over three months could mean an extra $25 in your pocket.
Information is accurate as of July 4, 2022.
Editorial Note: This content is not provided by Chase. Any opinions, analyses, reviews, ratings or recommendations expressed in this article are those of the author alone and have not been reviewed, approved or otherwise endorsed by Chase.