6 Best Ways for Immigrants To Build Credit in the United States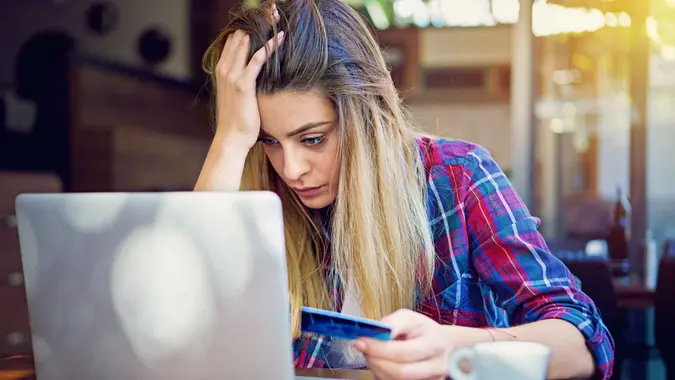 praetorianphoto / Getty Images
Building credit is an essential part of American life as it impacts everything, from having your utilities connected to renting or buying a home. It also impacts your ability to take loans and even sometimes, getting a job.
But for immigrants to the country, the road to building credit can be a tricky and long one as they don't have any payment or financial history in their new homeland — and are hence "creditless."
However, there are ways to hasten the process and make the transition a bit smoother. Here are what experts said are some ways they can do this.
Get a Social Security Number
The key to obtaining credit is having a valid social security number or an ITIN that the credit issuing institution will recognize as sufficient, said Wendy Hess, a partner at immigration law office Landau, Hess, Simon & Choi.
She added that social security numbers for green card holders are unrestricted, whereas social security numbers for nonimmigrants (which include foreign students, medical professionals, scientists, researchers, accountants, professors, financial professionals and many others) have the restriction "valid only with USCIS work authorization."
Apply for Credit Cards
Each company issuing credit has its own rules, but Hess said that when an immigrant/nonimmigrant comes to the U.S. without a previous U.S. credit history, she always advises her clients to "start small"– to apply for the credit cards that are easier to obtain without a long credit history and pay off any and all credit card debts to establish a good credit history.
"For example, it may be easier for a client to apply for a gas credit card or a department store credit card than an American Express Platinum card, depending upon salary, assets and the issuing credit institution's policies," she said.
Take Our Poll: Do You Think AI Will Replace Your Job?
Look Into Secured Credit Cards
Another option for immigrants is to consider credit building options like secured credit cards.
"Getting started on your credit can feel difficult, so secured credit cards are helpful to get your credit score off the ground," said Monique White, head of community at Self Financial. "Because secured cards are backed by a cash deposit, they offer easier approval processes. Therefore, making it more accessible to those with no prior credit history."
Maximize Your Monthly Payments
While for many, monthly rent and utility bills make up the majority of their monthly spending, generally these expenses are not reflected on credit reports.
"You can get more value for these payments by signing up for a service that reports your monthly rent and bills payments to the three major credit bureaus," said White. "Since these bills are not normally reported, signing up for the service benefits you by offering more tradelines and payment history, which are factors in your credit score."
Experian also notes that you can ask your landlord or property management company if it reports your rental payments to a credit bureau.
Become an Authorized User
One of the easiest ways to build credit is to become an authorized user, which is a secondary account holder on a credit card. These users can make purchases, but aren't ultimately responsible for payment, unlike a joint account holder or a cosigner would be, according to Experian.
White added that most major credit card issuers will report authorized user accounts separately to the credit bureaus.
"The cardholder's activity will go on your credit report — which will help you establish credit history. Ask a family member or a close friend if you can be added to their account. It's important to note that the purpose of being added as a user is to establish on time payments. So, make sure you ask someone that is managing their credit card responsibly," said White.
Share Your Credit From Your Home Country
For example, Nova Credit provides a solution — Credit Passport — which enables immigrants to share their credit history from their home country with lenders and banks, allowing the company to instantly translate consumer-permissioned credit records into a U.S.-equivalent credit report and score.
"Historically, newcomers to the U.S. had to build credit from scratch, but now there's resources to help them transfer their foreign credit history report to the U.S, giving immigrants a leg up on things like applying to credit cards, apartments and loans," said Priya Nakra, head of product at Nova.
New immigrants from Brazil, Dominican Republic, Kenya, Nigeria, Australia, Canada, India, Mexico and the United Kingdom can use this service. Nova has also partnered with American Express.
More From GOBankingRates