Experian Boost: Can It Really Improve Your Credit Score?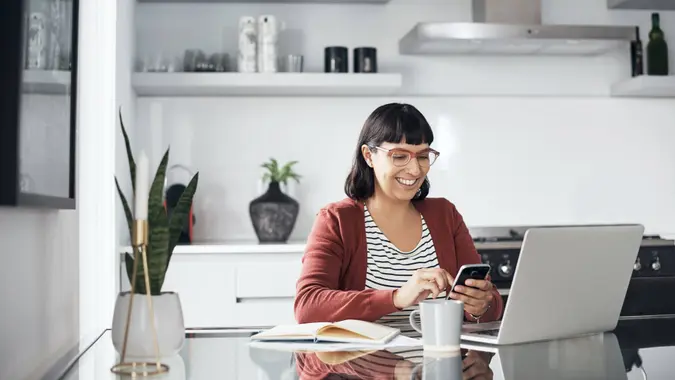 shapecharge / Getty Images
If you've struggled with increasing your credit score or been turned down for loans because of a low credit score, you may have heard of Experian Boost as a possible solution to poor credit.
But what is Experian Boost? Can it raise your credit score? Can it help you to secure a loan or a lower interest rate?
What Is Experian Boost?
Experian Boost is a program designed by the credit bureau Experian to help people with a lack of credit, or late credit card payments, increase their FICO credit score by reflecting other on-time bill payments in their FICO 8 credit score from Experian.
The credit bureau adds on-time bill payments to your Experian credit report, and the payments are reflected in your FICO score. Since on-time payments make up 35% of your credit score, you can significantly boost your score by signing up for the program.
Does Experian Boost Really Increase Your Credit Score?
Experian Boost can increase your FICO 8 credit score as reported by the credit bureau Experian. If you report payments for utility bills, streaming services and other payments, not counting rental data, you might see your score go up by an average of 13 points, according to Experian.
Users who add just one telecom company to their Experian credit reports saw boosts ranging from 6 to 21 points, according to the Experian website. However, other users saw a boost of just 1 point, so results can vary.
The impact Experian Boost has on your credit score varies based on the type of on-time payments reported, your current FICO score, serious delinquencies and other aspects that could be driving down your FICO score.
Can My Credit Score Go Up 200 Points in 1 Month?
You can dramatically increase your credit score in one month by reviewing your credit report for any errors or discrepancies and writing to the credit bureaus to fix them. You can also increase your score by paying down debt. Paying down debt will reduce your credit utilization, which accounts for 30% of your FICO score, so you can see a dramatic change in your score by paying off a few credit card bills.
You can also use Experian Boost to increase your credit score quickly, since the service looks at a six-month history of on-time payments and adds those accounts to your payment history.
However, it would be very difficult to increase your score by 200 points in one month. Instead, think of raising your credit score as a marathon rather than a sprint. Continue paying your bills on time and focus on reducing your total debt. You will see your score increase gradually each month.  
What Bills Work With Experian Boost?
Experian factors in on-time payments on a variety of common bills. Some bills that qualify include streaming services like Netflix, Disney+, Hulu and HBO, as well as telecom providers like AT&T, Spectrum and Verizon. Some utility payments, including electric or gas bills, may also qualify for consideration to raise your credit score through Experian Boost.
To qualify, you must have three on-time bill payments in the last six months, including one in the last three months, and the bills must be in your name.
Experian may also factor in on-time rent payments through qualified property managers or rental payment platforms. You will need to show three or more qualifying residential rent payments within a period of six months, with at least one payment within the last three months, to qualify for a boost from rental payments. If a third party has already reported any rent or mortgage data to Experian, your on-time rent payments may not qualify for consideration through Experian Boost.
What Are the Pros and Cons of Experian Boost?
Experian Boost may sound like a dream program to boost your credit score if you are trying to take out a loan for a new car or a home. But most mortgage lenders won't look at scores impacted by Experian Boost.
Also, not every lender uses Experian for credit evaluation; some rely on TransUnion or Equifax. Scores or credit reports from the other bureaus are not affected by Boost.
Pros
Raise your FICO credit score through on-time bill payments
Helps people build or rebuild credit without using credit cards or opening new lines of credit
Works instantly as long as you have six months of payment history
Cons
Only affects Experian credit report and score, not those from TransUnion or Equifax
Most mortgage lenders do not consider scores impacted by Boost
Must show a history of on-time payments in the past six months
Bottom Line
If you are just getting started managing money and credit or if you are trying to rebuild your credit after serious delinquencies or bankruptcy, Experian Boost can help raise your FICO score by an average of 13 points at no cost to you.