8 Things You Might Not Know Could Impact Your Credit Score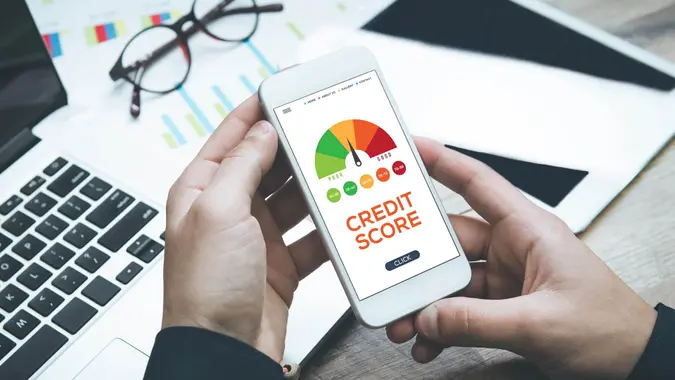 Credit enables us to buy homes, get loans and much more, but there are some factors you might not know about that could impact your credit score.
With April being Financial Literacy Month, GOBankingRates talked to experts about the lesser-known things that impact credit scores. Here's what you might not know. 
Credit Utilization
If you have multiple lines of credit, you want to be careful about how much you're using at any given time. Your credit utilization is the amount of credit you're currently using divided by the total amount of credit you have available.
Leslie Tayne, founder of Tayne Law Group, said using too much of your available credit can negatively impact your credit score. "As a rule of thumb, you should use less than 30% of your credit line."
Take Our Poll: Are You Concerned About the Safety of Your Money in Your Bank Accounts?
Co-Signing a Loan
You might want to help out a friend or family member by being a co-signer on a loan for them. Before you do that, it's important to know how that will impact your credit.
First of all, you will have a new inquiry on your credit report, which could momentarily drive it down depending on how many recent inquiries you have. Secondly, the amount of the loan can affect your utilization rate. It's important to remember that any of borrower's missed payments can show up on your credit history and drive your credit score down. 
Closing an Old Account
You might think closing a credit card is a good thing because you're not accruing debt, but Tayne cautions you against doing that.
"Doing so reduces your average age of credit, which can cause your score to drop," Tayne said. In addition, this reduces the amount of available credit you have to use.
Opening Several New Accounts in a Short Period
So, you shouldn't close an account, but you also shouldn't open a bunch of new accounts to try to boost your credit.
"Each new account means a hard inquiry on your credit report, which dings your score," Tayne said. Instead, wait about six months between credit applications. 
Late Payments (Not Just on Credit Cards)
You probably know a late payment on your credit card can negatively impact your credit score, but other late payments can take a toll, too.
"Any late payments — including rent, phone bills, utilities and more — can have a negative impact," said Lamine Zarrad, founder and CEO of StellarFi.
Zarrad created StellarFi to help combat this in a way: "With StellarFi, everyday bills and recurring payments like rent, utilities and streaming services get reported to the major credit bureaus to help members earn credit for making those payments."
Not Catching Errors on Credit Reports
Did you know your credit report can have errors on it? That's why it's important to check them when you can to make sure your baseline credit information is correct.
"Credit scores are calculated from the information that appears on your credit reports," said Freddie Huynh, vice president of data optimization at Freedom Debt Relief. "So, if there's a mistake in a credit report — anything from an address to wrong information about a closed credit account — it can be negatively reflected in your credit scores."
Huynh said to review credit reports from Equifax, Experian and TransUnion (the three main credit reporting bureaus) for free, once a year, at www.annualcreditreport.com or by calling 877-322-8228. If you find an error, follow the directions on each agency's website to correct.
Mortgages
A mortgage is a pretty hefty loan. If you don't keep up with your payments, your credit score will reflect that and could impact your ability to qualify for another loan in the future. 
Unpaid Parking Tickets
If you ignore a parking ticket, you could see that impact your credit score. Any unpaid fines or fees can get sent to collections and, consequently, lower your score. This even applies to overdue library books. It's best to return your books and pay your tickets as soon as you can to preserve your credit.
More From GOBankingRates