How To Open a Bank of America Checking Account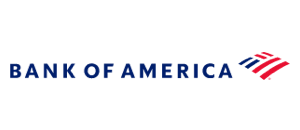 Whether you need a convenient way to pay bills, track your finances or provide proof of payment, having a checking account can come in handy. It also serves as a more secure method of payment than cash
Whether you need a convenient way to pay bills, track your finances or provide proof of payment, having a checking account can come in handy. It also serves as a more secure method of payment than cash.
Although there's no shortage of financial institutions to choose from when you're interested in opening an account, Bank of America is ranked as one of the best national banks of 2021. So it's not by accident that the bank has several good checking account options for you to consider. Read on for the full details of the bank's Advantage Banking checking account settings and what you'll need to open an account.
What Do You Need To Open an Account at Bank of America?
To open a checking account with Bank of America, you'll need to provide your personal information to complete the application, including:
Current mailing address
Social Security number
Email address
Account number (if you have an existing checking account)
Same information for any joint account holder
You'll be required to show two forms of identification. Acceptable primary forms of ID include:
Driver's license
State-issued ID with photo
U.S. passport
Military ID with photo
Bank of America-branded debit or credit card with photo
Your second form of ID verifies your primary ID. Types of acceptable secondary IDs include:
Major credit card from another financial institution
Major retail credit card from a national department store or retail company
Debit card with Visa or Mastercard logo from another financial institution
U.S. college or university ID
U.S. student ID card from a local high school
U.S.-issued employment or work ID card or badge
Decide Which Bank of America Account Is Best for You
Once you've gathered your documents, you'll need to choose the Bank of America checking account setting that best suits your needs. Bank of America currently offers three options:
Bank of America Advantage Plus Banking®: This account setting is designed for individuals and students who want an account with a low minimum balance requirement. The monthly service fee is $12, but Bank of America will waive the fee if you have a monthly $250 direct deposit, you maintain a $1,500 minimum daily balance, or you enroll in the Preferred Rewards program.
Bank of America Advantage Relationship Banking®: This account setting is for individuals who maintain a high balance in their checking account. You'll earn interest and receive perks such as no service fees, free incoming domestic wires and the option to open other checking or savings accounts with no monthly maintenance fees. If you don't maintain a combined $10,000 in balances among all of your Bank of America accounts, and you're not a member of the Preferred Rewards program, then you'll have to pay a $25 monthly service fee for Advantage Relationship.
Bank of America Advantage SafeBalance Banking®: The Advantage SafeBalance is a "checkless" checking account setting, which means there is no paper check writing for this account setting. It is more of a digital payment method with a $4.95 monthly service fee that is waived for students under 25 and Preferred Rewards members.
Now that you've reviewed what Bank of America's Advantage Banking checking settings have to offer, you can make an informed decision as to whether one suits your needs. If you're still not sure or want to read more before you decide, check out a review of the bank that covers its products, fees and how it compares to its competitors.