25 Money Experts Share the Best Way to Invest $1,000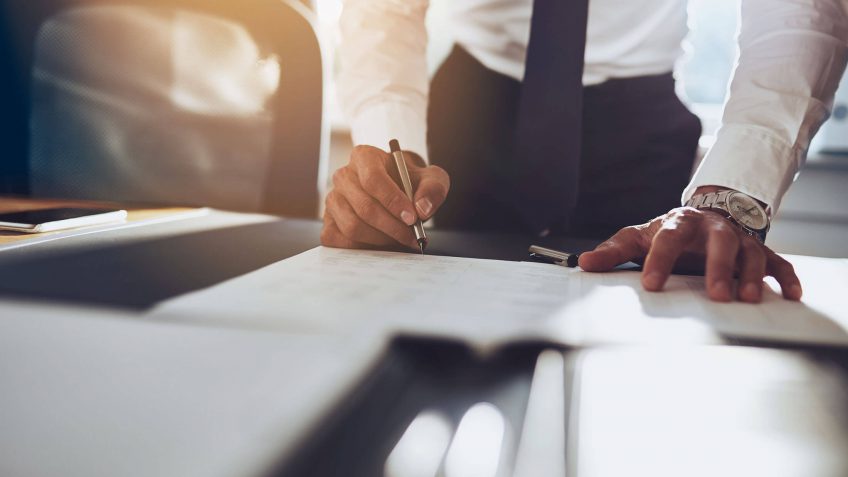 Investing can be daunting. I know I didn't invest, outside of my retirement accounts at work, because I was worried about taxes. At least, that's what I told myself.
The real reason was uncertainty. That's the toughest part about investing: Am I making the right choice? Am I diversified? What does that even mean?
It wasn't about education. I know the basics to investing — you probably do, too — but it wasn't about information. It was about action. Or, rather fear of action.
I grapple with those questions every time I review my finances. Fear of the unknown can be paralyzing, but it doesn't have to be.
I overcame that fear of the unknown when I started reading about investing. All the experts seemed to agree at the time that investing was the right choice. Taking action was the best choice, and a little risk and volatility was acceptable if my time horizon was long enough. If you need the money in two years, keep it in something safe and stable. If you don't need it for 20, you can put it in something riskier.
If you're sitting on the sidelines, a little worried about what to do next — especially after the Great Recession and subsequent bounce back — the consensus still seems to be the same: Invest.
I asked 25 money experts — certified financial advisors, bloggers, university professors, professional investors, etc. — what is the best way to invest $1,000. Click through to find out what they said.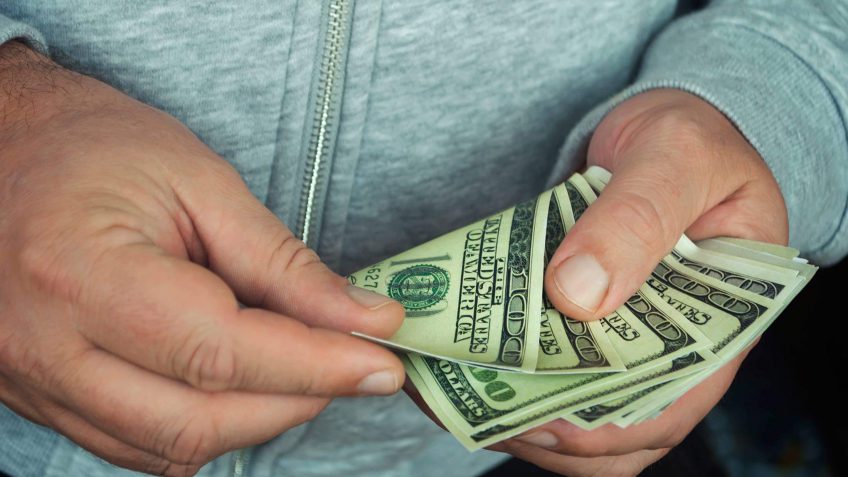 1. First, something you won't hear often…
Tyler Cowen, professor of economics at George Mason University and blogger at Marginal Revolution, has a simple suggestion: "Spend it! Rates of return are low right now."
Who said economics was dismal?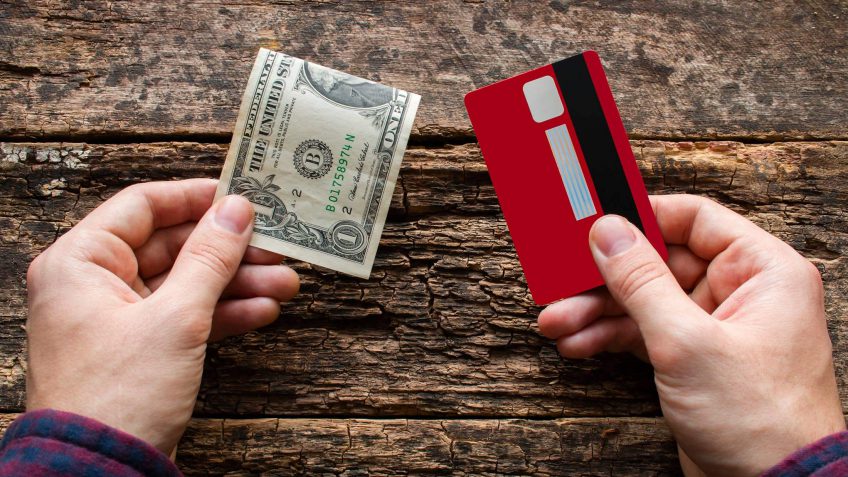 2. Pay Down Debt
Dr. Jim Dahle of The White Coat Investor, recommends folks cover their bases first.
"The typical investor with $1,000 to invest ought to put that $1,000 toward his credit cards," he said. "If he's out of debt, at least besides a low interest rate mortgage, then it ought to go into a 401k if he has a match. If not, then maybe a Roth IRA in a simple mutual fund like a Vanguard Target Retirement fund."
I agree 100 percent. If you have credit card debt, you shouldn't be investing just yet.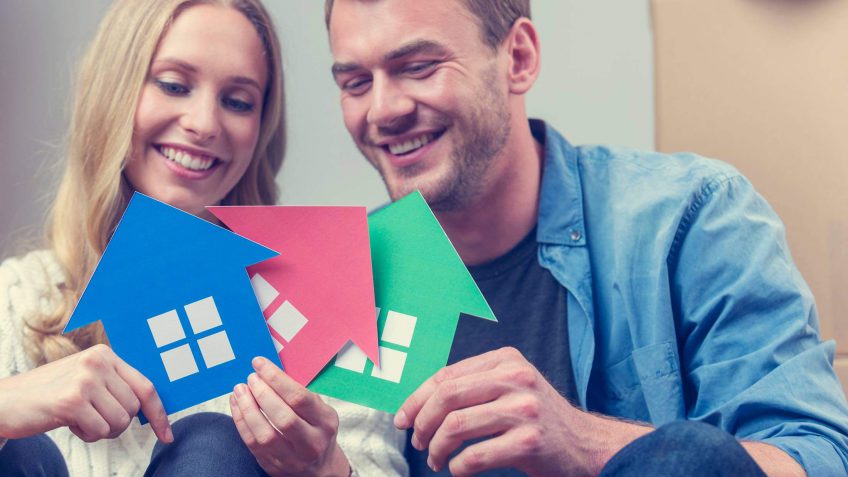 3. Start With the End in Mind
"Start with the end in mind," said Larry Ludwig, founder of Investor Junkie. "What's the purpose of investing? Retirement, home purchase, higher education?"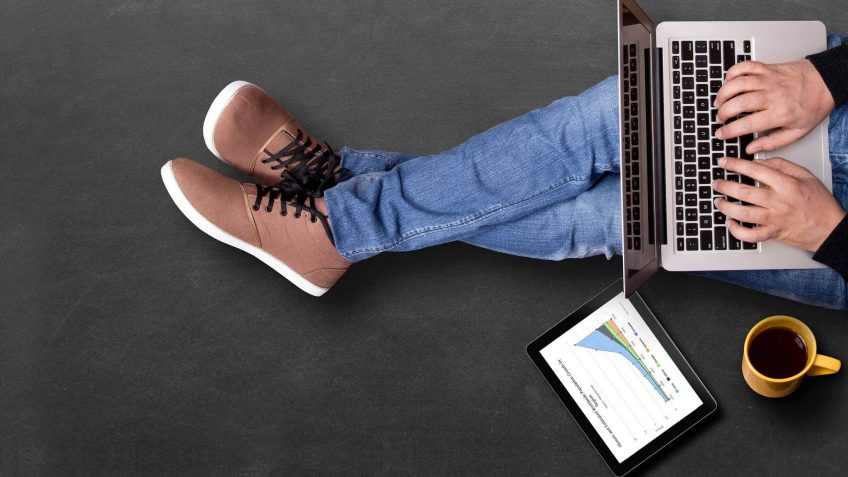 4. One Recommendation for a Fund, One Recommendation for a Stock
"Investing in a diversified stock index fund is the best investment idea," said Robert R. Johnson, CEO of The American College of Financial Services. "For instance, the Vanguard 500 Index Fund Investor Shares (VFINX) invests in 500 of the largest US companies. The fund is diversified and has a very low fee structure. It is an ideal first investment and one that the investor can continually add to by buying more shares. And, unlike owning a single security, a fund is typically less volatile. Volatility can discourage novice investors."
"If one wants to purchase a single company stock, there is none better than Warren Buffett's Berkshire Hathaway B shares (BRK-B)," he continued. "Berkshire owns more than 60 different operating companies like See's Candies and Dairy Queen. In addition, Berkshire has positions in many large publicly traded companies like Coca-Cola and American Express. The side benefit of Berkshire Hathaway is that shareholders benefit from receiving the Berkshire Hathaway Annual Report and the wisdom of Mr. Buffett and his partner Charlie Munger."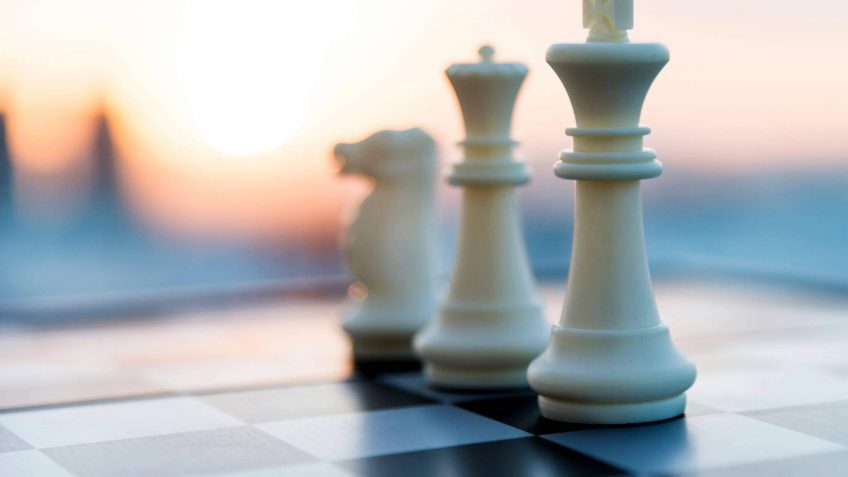 5. Focus on a Strategy
Dividend Growth Investor, a blogger I've read for many, many years, shared his approach.
"Before I invested my money, I decided what my investing goals should be," he said. "I spent time researching various investment strategies. Then, I focused on one strategy and learned all there was to it. When I was ready, I opened a brokerage account where I wasn't charged for stock trades. Using the knowledge I accumulated initially, I created an equally weighted portfolio of roughly 30 to 40 dividend aristocrats to hold for the long term."
"Those companies were expected to generate roughly $35 to $40 in annual dividend income," he said. "There was no cost to buy or to hold those shares — many of which I still hold today. If I were starting all over, I would likely deposit $1,000 in Robinhood and build my own portfolio."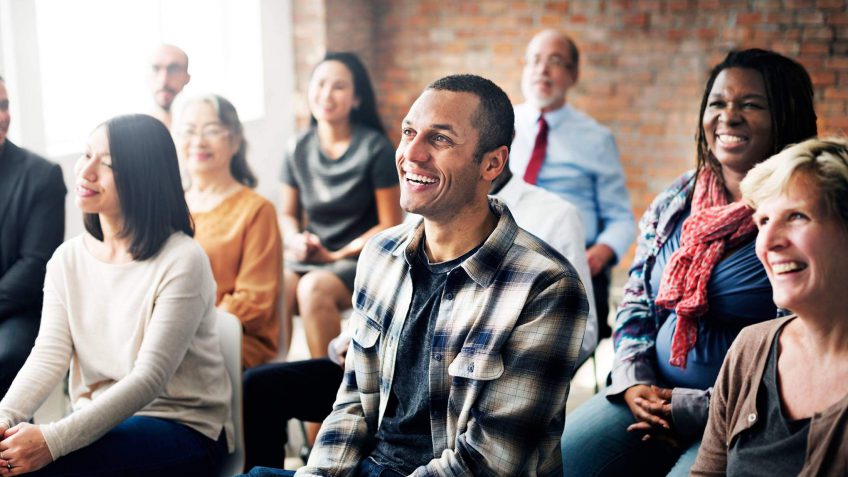 6. Focus on Yourself
"The conventional wisdom is that young people should 'save early and save often' in retirement accounts," said Michael Kitces, CFP and co-founder of the XY Planning Network and publisher of the Nerd's Eye View financial planning blog. "But the reality is that your greatest asset when you're young is your ability to work and earn money in the future, which means taking your available dollars and investing them in your 'human account' — yourself — can actually generate far greater long-term than even saving in a tax-free Roth IRA."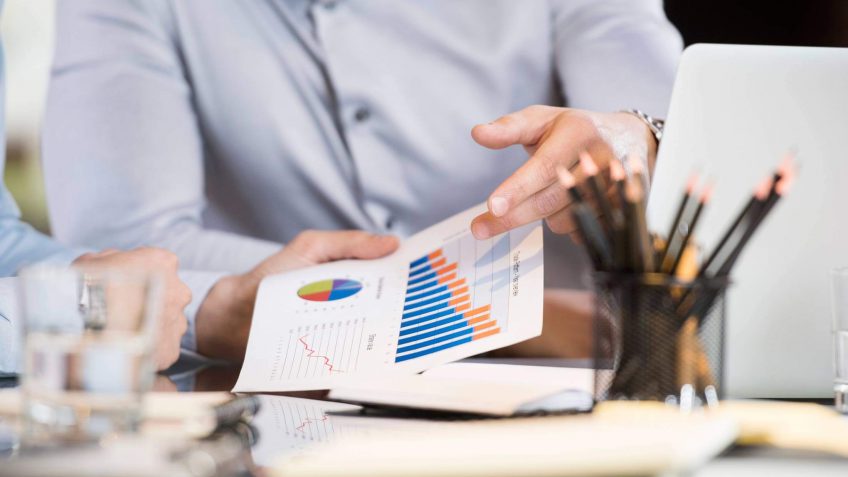 7. Index But Educate Yourself
"A no-load index fund from a company like Vanguard is a good place to invest $1,000," said John Paul Engel, lecturer of entrepreneurship at the University of Iowa. "The famed fund manager that grew Fidelity, Peter Lynch, suggests that people invest in what they know. He wrote a book called 'Beating The Street' ... I would suggest every new investor read that book. Get it from the library, and the ROI is even higher."
I've learned so much by reading books but have yet to read this one by Lynch. I'll have to check it out.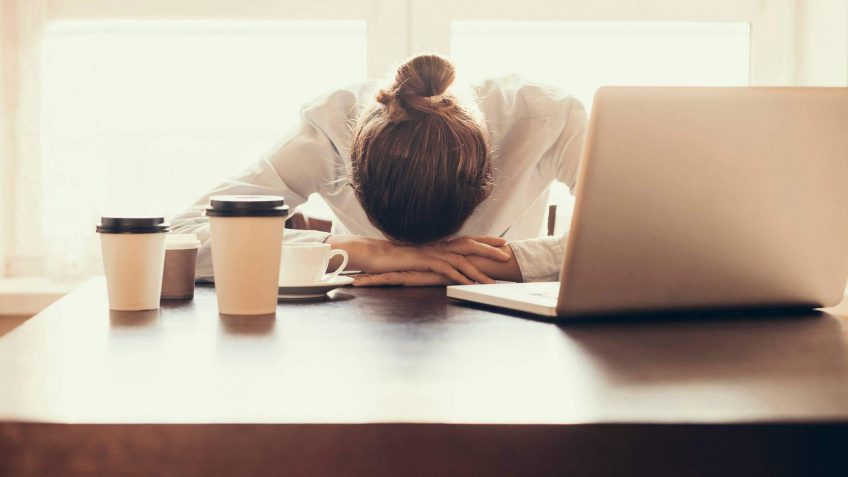 8. Inoculate Yourself Against Emotion Early
Steven Jon Kaplan, the blogger behind True Contrarian, suggests a strategy that will help you inoculate yourself against the roller coaster of emotions when you invest.
"Out of $1,000, I would recommend putting $500 into a myRA account, which pays [about] 2 percent annually — the U.S. government thrift savings plan "G" fund — and teaches you about compounding interest tax-free," he said. "I would put the other $500 into an E*TRADE account and trading only their commission-free funds to understand what investing is about and to learn the emotions of fluctuating assets."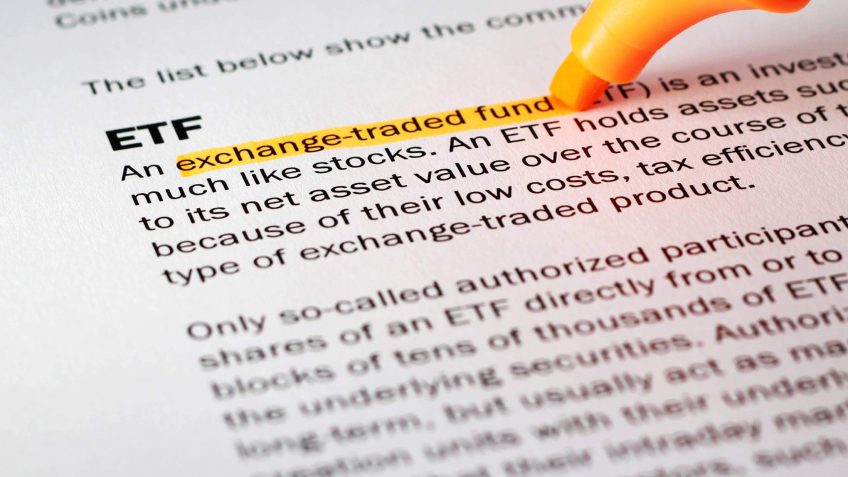 9. Consider Waiting
"Personally, I would wait and save enough to invest in a low-cost index fund like VTSMX, which has a $3,000 minimum," said fellow blogger Kristin Wong. "The other option is to invest in an exchange-traded fund (ETF) like VTI. To me, ETFs are a little more complicated than index funds, because they trade like regular stocks, and that might be intimidating if you're new to investing. But there's no minimum purchase price with an ETF, and it's still a diversified, boring, solid investment."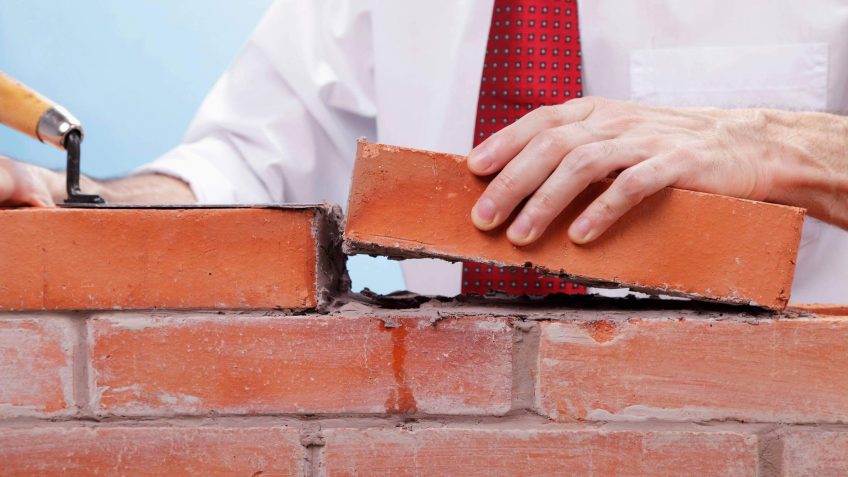 10. Be Conservative Early On
Brian from Lazy Man and Money advises a cautious approach. "I'd hate for a novice to lose too much money… they may lose interest in investing forever," he said. "For this reason, I'd err on the conservative side."
"One thing I'd look at is Vanguard's STAR mutual fund, which happens to have a $1,000 investment minimum. It's a balanced mix of stocks and bonds, so it should be relatively stable while growing money over the long haul," he continued. "Another idea would be to look into the robo-advisors like Betterment and Wealthfront. I think these are relatively safe ways to invest."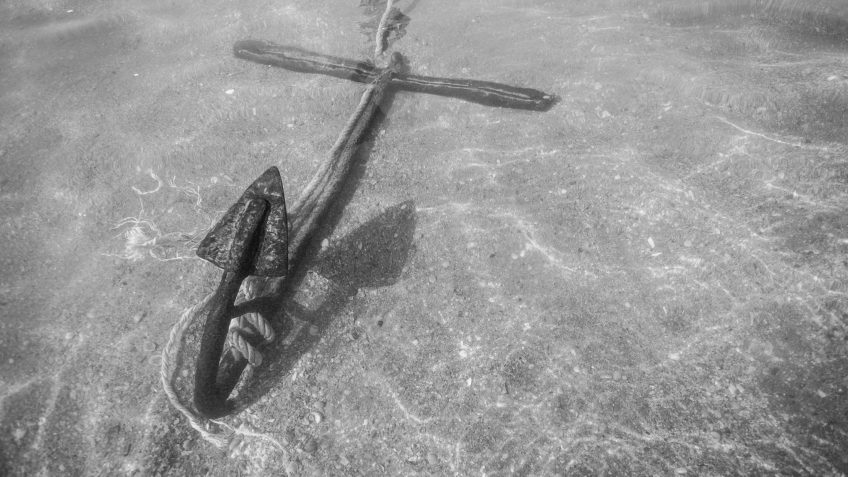 11. Invest in the Index
"Keep it simple and low-risk," said Pauline Paquin of ReachFinancialIndependence.com. "Invest in index funds with a low-fee broker."
"Most novice investors make the mistake of exiting trades too early when they start making a profit and keeping losses for too long," she added. "So just leave it there, and watch it grow over time. Even funds managers have a hard time beating the market."
Miranda Marquit of PlantingMoneySeeds.com, shared a similar idea.
"Start with an index ETF," she said. "I love indexing because it's a good way to see instant diversification without a lot of trouble. An all-market ETF offers you the chance to keep pace with returns and comes with low costs. It's a good way to get the best bang for your investment dollar."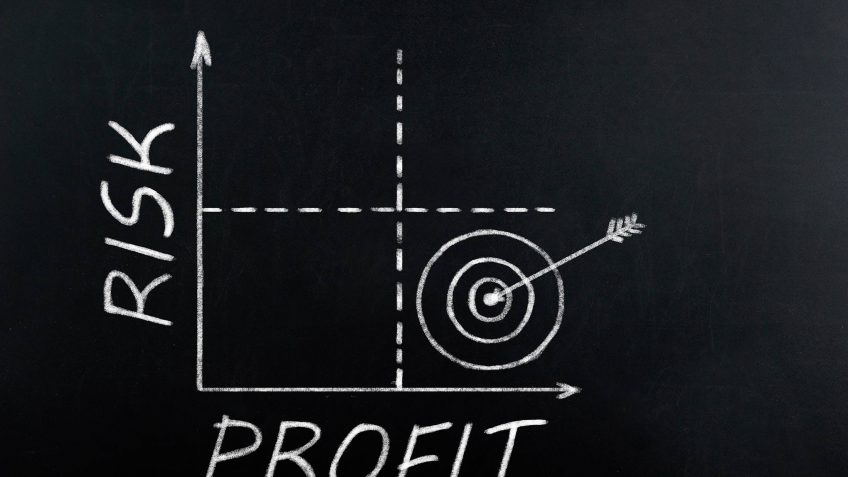 12. Invest in a Risk Profile
The Investor at Monevator.com added another vote to index investing.
"I'd suggest a novice investor starts with a simple index tracker fund or ETF," The Investor said. "Perhaps the best option is the Vanguard LifeStrategy series. It mixes bonds and equities to suit your risk tolerance, so you can start with baby steps or dive straight in — a good way to get a sense of how you respond to volatility in your investment account. Although, this might feel a bit different when you have $10,000 in there, let alone $100,000."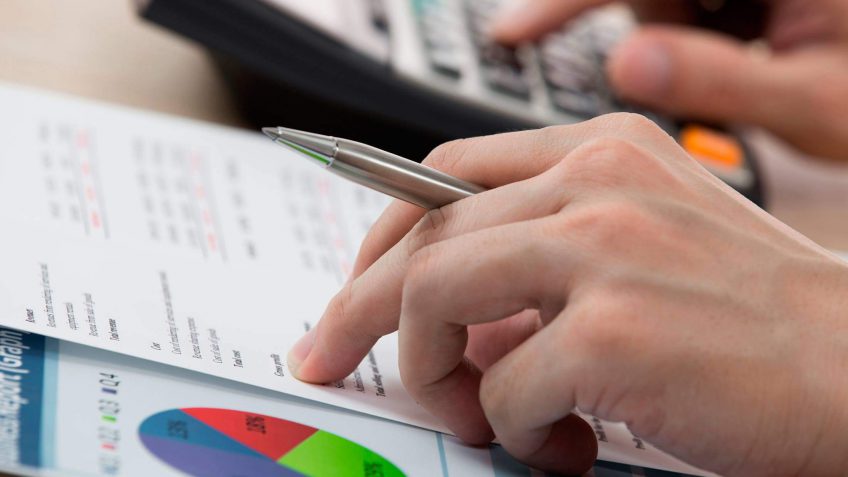 13. Keep Costs Low
John Schmoll of Frugal Rules reminds us that you can predict one thing — fees:
"The best way to invest $1,000, especially if you're new to investing, is through a low-cost, broad-based index fund," he said. "It's not the most exciting option to choose, but it's the wisest for a number of reasons. Not only will it help you ride the ups and downs of the market smoother, it will also significantly reduce just how much you're paying to invest. Don't give into the myth that investing 'only' $1,000 isn't worth the effort. It's very much worth the effort, as it'll help build a foundation for growing your wealth."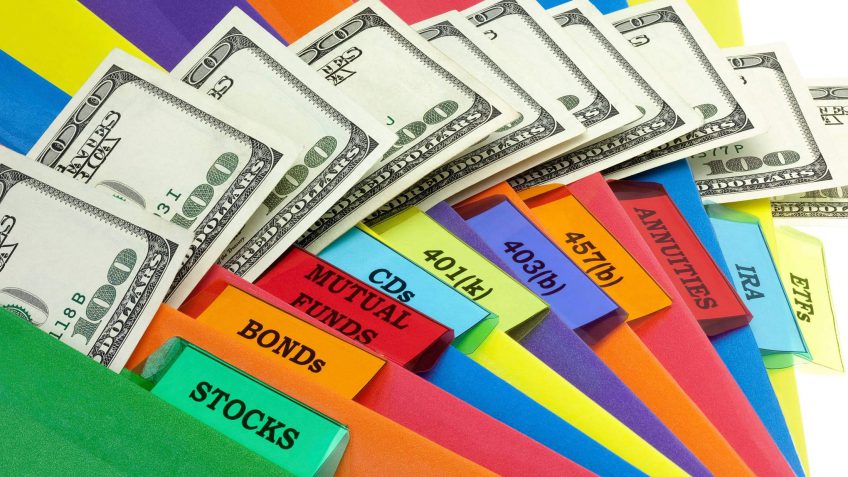 14. Employ a Long-Term, Low-Cost, Diversified Position
"I believe the best way to invest $1,000 is to create a small, diversified investment portfolio that you can build off in the future," said Natalie Bacon of TheFinanceGirl.com. "Do this by opening an individual investment account at a brokerage firm. Before you choose which investments to put in your portfolio, decide what you want your asset allocation to be. Asset allocation is the most important part of your portfolio — more important than the actual securities you choose to invest in. Asset allocation is the mix of types of investments you want in your portfolio — 80 percent equities, 10 percent bonds and 10 percent market diversifiers."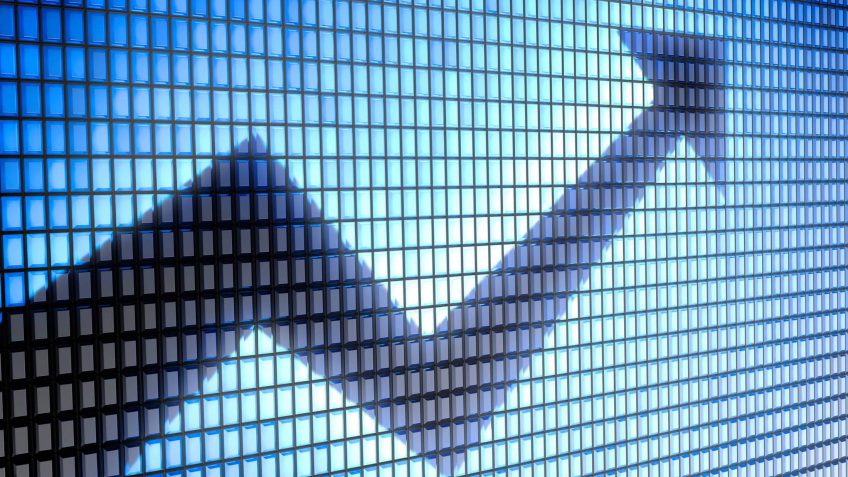 15. Pick and Choose Stocks…
Barbara Friedberg of Robo-Advisor Pros suggests something slightly different. Rather than S&P, she thinks a more worldly view is appropriate (she owns the ETF she mentions).
"If you can leave the money invested for at least 10 years and are not looking for a quick turnaround, I'd suggest investing $1,000 in the Vanguard [Total] World Index ETF Stock fund (VT). Although returns have for this fund have been lower than that of the S&P 500 over the last eight years, if you believe that the total world economies will grow and prosper in the future, then this is a low-cost way to benefit."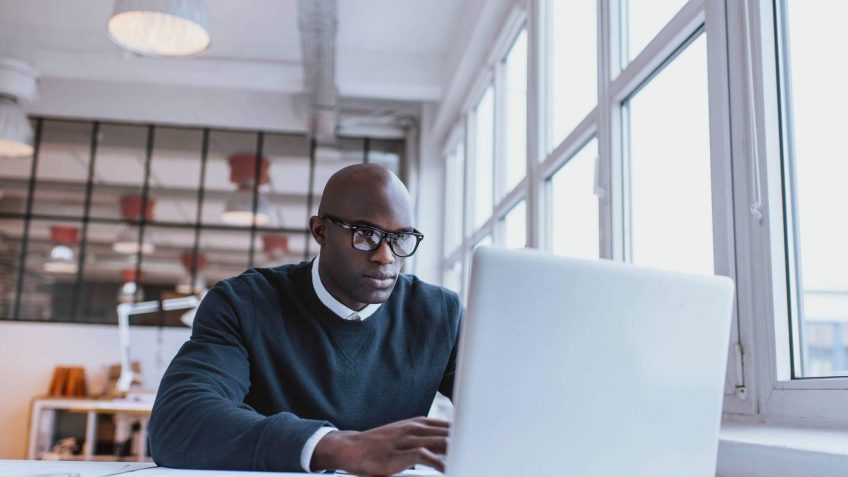 16. …Or Go With a Robo-Advisor
"When someone has gotten their 'financial house in order' and is ready to start investing, there are several good low-cost options for beginners," said Brad Kingsley, a financial fitness coach at MaximizeYourMoney.com. "In any portfolio, the investor will want to make sure they are diversified across stocks and bonds, but also different types of asset classes within those two large groupings. Some people giving advice recommend as few as four different investments, but more commonly the suggestion averages about 10 different investments."
"For someone who went with the portfolio of 10 holdings, that would potentially cost $80-plus to execute the trades at most brokerages. A better-priced option for people just getting started and with small amounts to invest would be a 'robo-advisor,' like Betterment ... At a robo-advisor, there often aren't trade fees, and the monthly cost is very reasonable — 0.35 percent annually at Betterment."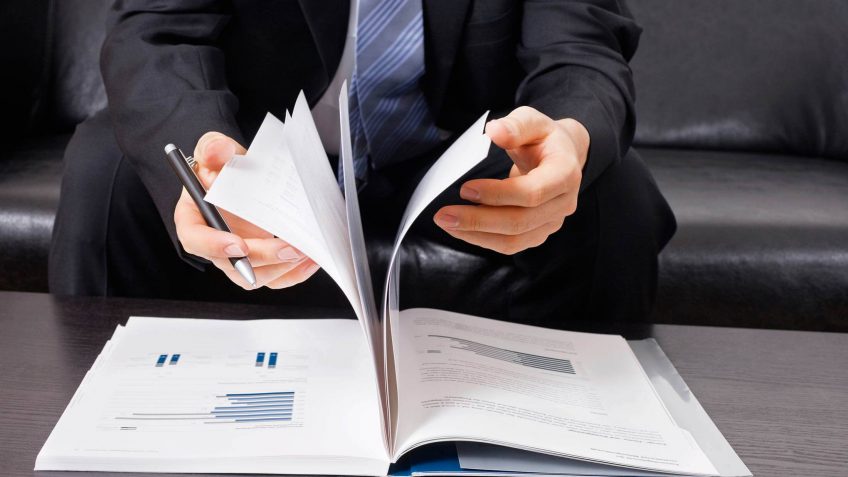 17. Learn to Be Your Own Advisor
"Decide to become your own best financial advisor," said J.D. Roth of Money Boss. "A lot of new investors are timid. They don't want to make mistakes. They believe they need to pay somebody to help them, that the stock market is complicated or that they can pick winning stocks. None of this is true."
"Go to the library," he continued. "Borrow some books on smart investing. I recommend anything by William Bernstein. Learn what stocks and bonds are and how the markets work. Teach yourself to invest in low-cost index funds. Ask questions. Be willing to make a few early mistakes. Take charge of your financial future."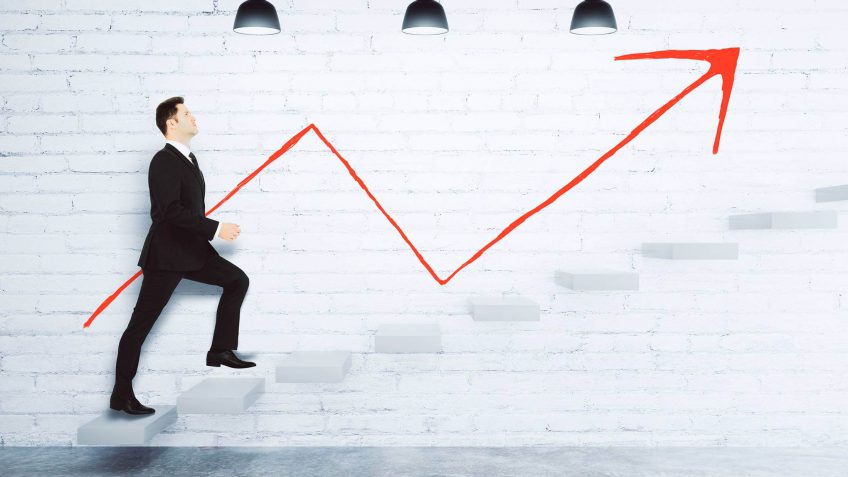 18. Dividend Investing the Smart Way
"The No. 1 tip I have for any new investor is to not get sucked in by the allure of high single-digit or double-digit yields," suggested Keith Park of DivHut.com. "More often than not, a yield that high signals a red flag because 1) a dramatic stock price decline occurred or 2) the company is paying out too much of its free cash ..."
"For a new investor with just $1,000 to start, I'd suggest a fee-free trading platform like Robinhood or Loyal3," he continued. "Being able to invest with $0 commission allows even a modest amount of cash to be diversified among a handful of different dividend paying stocks. By using these platforms, one can buy stocks in various sectors, reinvest dividends and be on their way toward creating an ever-growing passive income stream."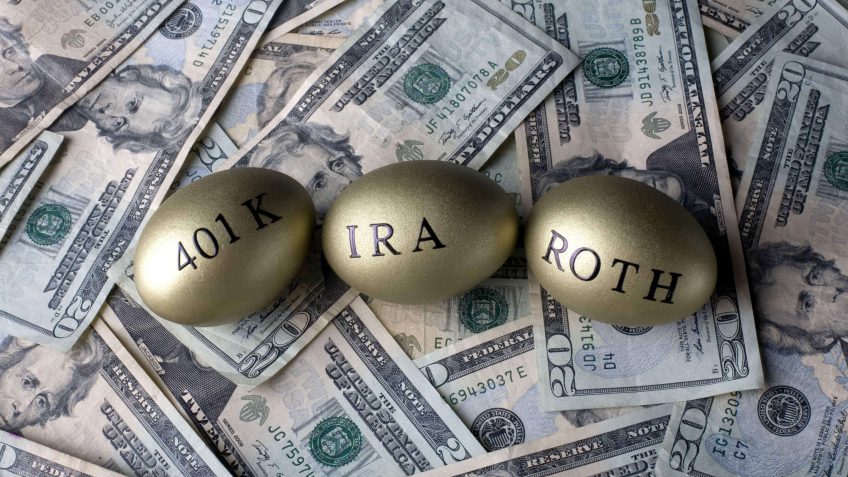 19. Invest in a Safety Net
Kate Dore of Cashville Skyline warns you need to set your house in order before thinking about investments.
"Start by investing three to six months of living expenses into a highly liquid account for an emergency fund," she said. "Try to secure a rate of return that keeps pace with inflation, while still maintaining liquidity, like a high-interest savings or money market deposit account."
"If that's already covered, contribute up to your employer's match in your 401k," she continued. "If possible, look for opportunities to invest in low-cost, diversified investments like index funds. If you don't have access to an employer-sponsored retirement vehicle, a Roth IRA is another great option because your earnings [may] grow tax-free."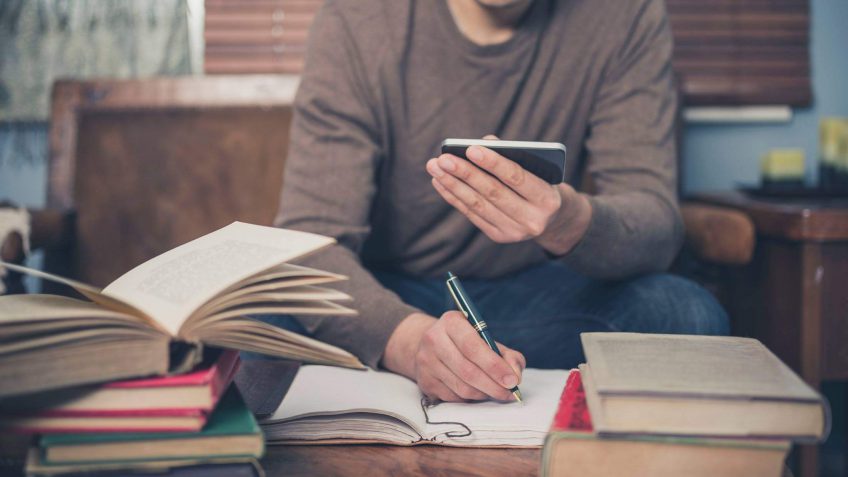 20. Invest In Yourself
Education came up earlier, but Todd Tresidder — money coach at FinancialMentor.com — drives it home.
"The best investment is in yourself — to increase your earning capacity, to accelerate your savings ability," he said. "That's because you'll never achieve your financial goals investing $1,000, even though it's a great start. Instead, you need to double and triple those savings as the fastest path to accelerate equity growth ..."
"In short, your primary objective is to grow your equity, and the fastest path in early stages is to invest in your earning capacity — seminars, specialized skills and training — to immediately increase your earnings and savings, then later invest in your investment skill for ROI in the long run," he added.
Han from InvestmentZen.com added another vote to the "educate thyself" mentality.
"I'd invest the $1,000 in a wide variety of books about investing to get a solid picture of all the options available and which ones are most suitable for your unique strengths and life situation," said Han. "That learning process can save a lot of money and heartache down the road by making future decisions easier and more confident through a deep understanding of how things work in the world of investing."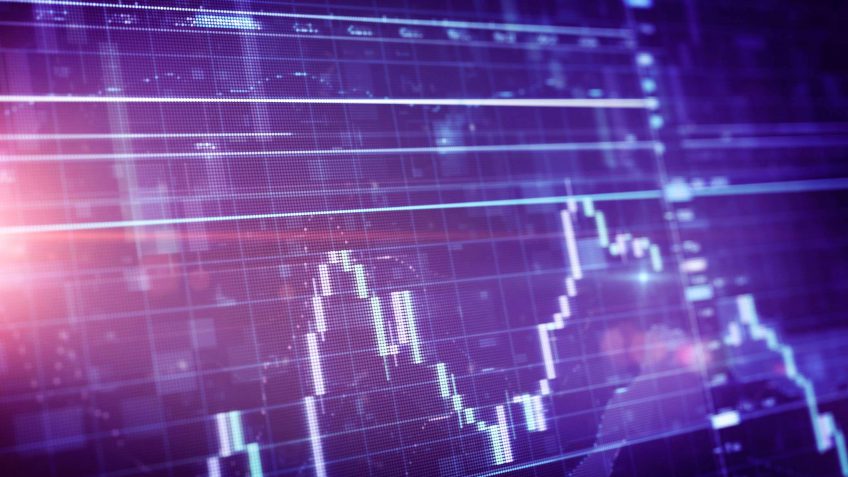 21. Harness the Power of Robots
Robots never go away. Peter Anderson of Bible Money Matters discussed how they may be a solid option for new investors.
"Where should you invest? If you're starting with only $1,000, it may limit some of your options as some mutual funds will require a minimum purchase of $3,000 or more," said Anderson. "With $1,000, I might suggest opening a Roth IRA account with an automatic investment advisor like WiseBanyan or Betterment ... No matter what you do, the biggest things is to just start investing today."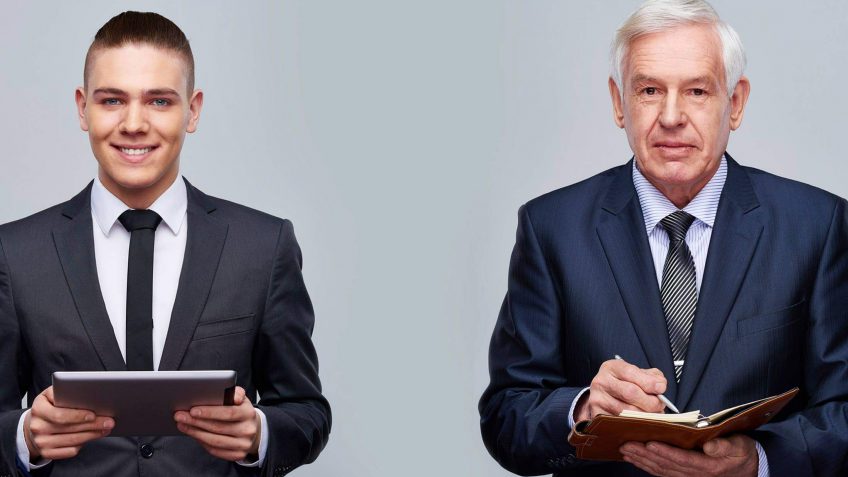 22. Like Many Things, It Depends
Ben Malick, a CFA with Three Nine Financial, has two different recommendations depending on the person.
"If the person is more of a passive investor — no interest or aptitude for investing — I would recommend investing in a no-load Vanguard Retirement Date Fund — minimum investment of $1,000 — that corresponds with your retirement date and regularly contributing to it. This provides diversification and will automatically rebalance as you approach your retirement. This is sort of the finance version of autopilot."
"If the person wants to be a bit more involved with their investments, I would recommend they check out Motif Investing" Malick added. "It's a neat way that individuals can invest based on certain themes or beliefs. For example, if you really think that wearable technology is going to take off, then you can invest in the Wearable Technology Motif that's comprised of companies in that space. I think it's a great way for someone to get their feet wet with investing and learn how it works."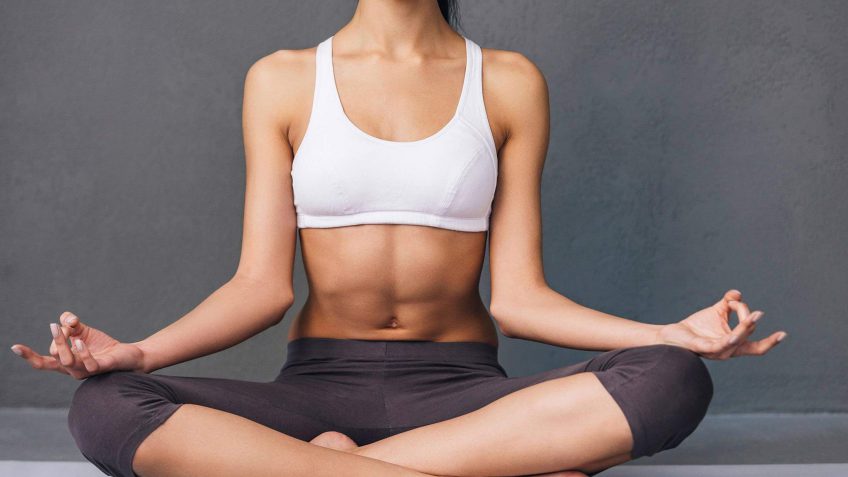 23. Finally, Keep Your Emotions in Check!
Matt Hylland of Hylland Capital shares a very important point, one that puts an exclamation point at the end of this list: Keep your wits about you.
"Successful long-term investing is much more than asset allocation," he said. "I think the most important quality of a successful long-term investor is keeping emotions under control and staying calm when others panic..."
High-Level Takeaways
All these experts weighing in could leave your head spinning a little. Here are the high-level takeaways:
Invest. If you have a long enough of a time horizon, put your money to work.
Establish a financial safety net. Invest in a taxable brokerage account only after you have an emergency fund and your retirement accounts funded.
Think outside of the stock market. Invest in your own education so you can increase your salary or hourly rate.
Low-cost index funds are still king. You can't predict market returns, but you can predict fees. Keep them low.
Robo-advisors are the new princes. If Target Retirement and Lifestyle funds aren't to your liking, robo-advisors are powerful, inexpensive tools for asset allocation because you get diversification without having to pay individual commissions and fees.
Don't forget about educating yourself. Educate yourself about the markets, educate yourself to improve your earning capacity, and never stop learning.
I hope you enjoyed this article, and if you or someone you care about is wondering what they should do to get started, send them this article.
Some quotes have been edited and condensed for clarity. This article originally appeared on WalletHacks.com.