10 Things To Always Ask the Home Inspector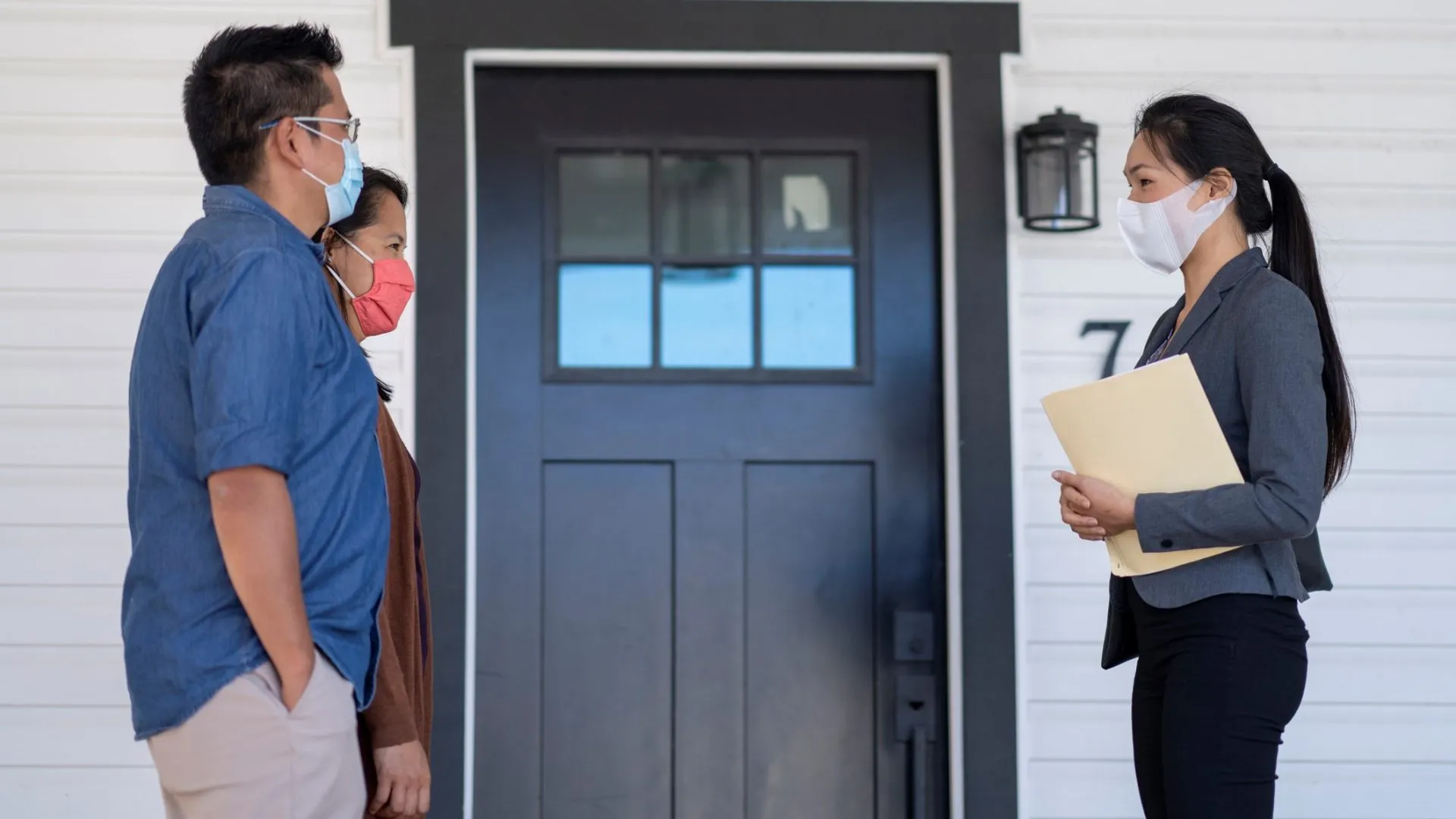 You've likely heard the phrase, "If these walls could talk …" And if that wish were true, you'd be able to find out a house's hidden issues firsthand, before signing on the dotted line. Luckily, you have another option. You can ask a home inspector your questions.
"Home inspectors have their processes in order," said Betsy Ronel, a licensed real estate salesperson with Compass in Westchester County, New York. "They look for standard measurable things and give you informed and thorough results after their full examination of the home."
Ronel further explained that there are no silly questions for home inspectors. "They appreciate your interest and want to make sure the home is safe and sound for you," she said. "The home inspection is like your annual exam from the doctor. You will get a full understanding of the house [and] its issues — big, small or non-existent. My recommendation is to always be present at the home inspection so you can learn things you never would have thought of; it is time well spent."
And if you're thinking of passing on the home inspection just to move the deal along, don't. Eric Nerhood, owner and president of Premier Property Buyers said this is a huge mistake. "Never, ever refuse the inspections," he said. "If you do, and any problems are encountered after the closing that needs to be repaired, the burden of repairing the issue is on you."
Now that you know that a home inspector is a vital player in your homebuying journey, arm yourself with these 10 questions to ask.
Last updated: April 30, 2021
Do You Have a Moisture Meter and a Thermal Imaging Camera?
In order to make the most of your home inspection like Ronel and Nerhood recommended, you'll want to watch for the biggest issues.
Tomas Satas, founder and CEO of Windy City HomeBuyer, knows that water damage and signs of mold are huge concerns when considering buying a home.
"When searching for a home inspector to hire always ask if they have a moisture meter AND a thermal imaging camera," Satas said. "You may pay a little more for a top-notch inspector that has both, but it will be money well spent because you cannot really put a price on peace of mind."
Satas also explained why it's important for a home inspector to have this type of equipment and what to do if mold or water issues are found:
"A thermal imaging camera is essential for detecting water leaks, moisture infiltration and it will even be able to tell if the home is well insulated or not," he said. "This handy device will see inside all the walls, around windows and any areas of the foundation that may be covered with drywall. If anything questionable is found then request the seller to repair it or ask for a credit."
What Are the Top Three Items That Need To Be Fixed?
Ed Frowley, owner of We Buy Houses in Western Mass, believes asking this question can help you determine what you should place your focus on. "This question is important because a home inspector is going to give you over 50 pages of items that should be fixed or watched, even for brand new construction where there are essentially no items that need to be fixed," Frowley said. "By asking about the top three items, it allows all the noise surrounding all the items to focus on what needs to be fixed and if the person is willing to deal with the repairs."
Here's Frowley's advice about how to approach the home inspector's answer:
"If the answer is not what the homebuyer wants to hear, the first approach is to ask the seller if they will give a seller's credit or repair the necessary items," he said. "If the seller says no, then the homebuyer needs to decide if the repairs are something they want to pay for or deal with. If the homebuyer does not want to pay or deal with the repairs, then the homebuyer should walk away from the purchase."
Is This a Major or Minor Issue?
Samantha Odo, COO and Realtor at Precondo, believes potential homebuyers should try to figure out if there are existing issues that will eventually require more than a quick fix. "It's important to know if the issues you're looking at can be fixed and then will go away, or if they will simply come back over time and worsen," Odo said. "One example of this can be a foundation issue that is due to a deeper problem, that once fixed could come back even worse later on, so it is important to understand the types of issues you are dealing with if they are quick fixes or persisting issues that will worsen over time."
If there are existing issues that go beyond what a quick-fix can solve, consult with an expert who deals with those specific issues to find out more.
Is the Roof in Good Condition?
"A potential homebuyer should ask if the roof is in good condition," said Tyler Forte, co-founder and CEO of Felix Homes.
"This is important because a new roof can be quite expensive (from $5,000 to $14,000). Don't be surprised though if the inspector finds missing shingles or insufficient attic insulation. These are common problems that can affect homes of any age. However, be sure to ask your home inspector to explain the severity of the problems."
If the roof isn't in good condition, here's what Forte recommends:
"If the answer isn't what you want to hear you could request a reduction in the home's sale price to accommodate for the cost of repairs," he said. "For example, $10,000 off the purchase price if a buyer knows they will need to replace the roof. Make sure you and your real estate agent do your research so that you have a good idea of what the fix will cost so you can ask for the appropriate amount."
When Will This Need To Be Remodeled or Replaced?
Joe Tangradi, HouseMaster director of technical services, believes it's important to inquire about whether big-ticket items — roof, plumbing, AC unit, windows, kitchen, electrical — will need to remodeled or replaced, so you'll know where potential problems lie.
"Think of the average home like the anatomy of the human body: The roof is the skin, the kitchen is the stomach and the patio is the liver," Tangradi said. "Realizing the body parts or organs are causing pain or issues will help with a diagnosis. Home inspectors are the equivalent of family doctors. They possess well-rounded knowledge of home health and will often recommend further evaluation by medical experts (licensed contractors)."
Does It Look Like the Homeowner Has Done Any Preventative Maintenance?
Andrew Ragusa, CEO/broker of REMI Realty in Plainview, New York, recommends asking this question to determine if the homeowner was in the practice of keeping up with the house.
"Sometimes the home might have an 8-year-old boiler, but the homeowner didn't have it serviced or cleaned once," Ragusa said. "The buyer should use this information to plan accordingly, [but] most of the time your Realtor can just request the maintenance be done to bring it up to snuff."
Are Things Up to Code?
"Home inspectors are not code inspectors," Ragusa said. "They are not looking for code and permits. But most times, they can tell if the homeowner did stuff themselves or did [it] with the proper permits and COs. This is a critical question because home inspectors can only see what's on the outside since it's a visual inspection. But if they are noticing things aren't done correctly, there's a high probability [that] what's behind the walls will be worse."
If your home inspector tells you that some things aren't up to code, such as the home's plumbing or electrical systems, you'll need to consult with an expert to find out more. Otherwise, you'll just be inheriting an issue that could be a huge liability for you later on.
Are Any Additions to This Home Properly Permitted?
Michele

 

Harrington

, broker of record and COO of First Team Real Estate, recommends confirming that home additions have the proper permits. "
Any home additions that aren't properly permitted through your county may need to be torn down, and won't count toward any future resale," Harrington said. "For example, if you're drawn to a home because it has a detached unit that you think can be used as a rental or be converted into a daycare space to run an at-home business, you will be sorely disappointed if the addition isn't up to code [and] can never be used legally." 
If home additions are not properly permitted, the best thing to do is walk away. Otherwise, you're investing in property that will likely result in a financial loss for you.
What Does Your Inspection Not Include?
Tony Mariotti, CEO and REALTOR of RubyHome, believes that asking the home inspector what will be excluded from the home inspection can provide you with an advantage.
"Ask the inspector what [he] will NOT include," Mariotti said. "This can help you pinpoint whether you need to get a different expert in to survey that particular pain point (like a watering system)."
According to State Farm, a home inspection typically does not include these items:
Pest control
Swimming pools
Asbestos
Radon gas
Venting equipment with household appliances
Indoor air quality
Lead paint
Toxic mold
What Does That Mean?
Nawal Salmin, an editor at Sensible Digs, believes the time to ask questions is when the home inspector is in front of you.
"Should the inspector start explaining any issues and you don't understand some terms or need further clarification, do not hesitate to ask," Salmin said. "When buying a house, it's vital that you know all the ins and outs of any problems that you may be facing. After all, a house is no small investment."
Take notes on the answers you receive from the home inspector. Then, consult with your realtor or other experts to get additional answers you may need to help you make an informed decision.
More From GOBankingRates