Can't Afford a Down Payment? 5 Alternative Paths to Homeownership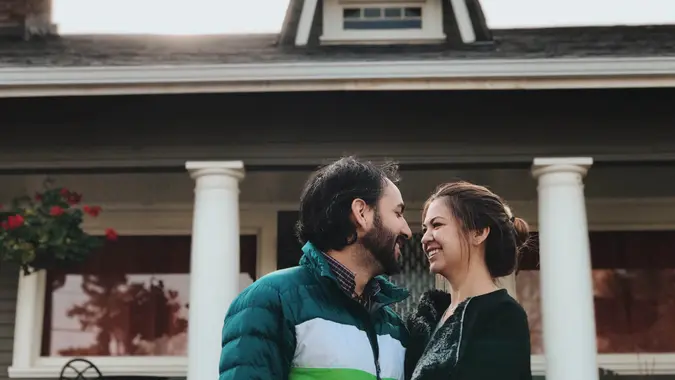 @samanthavaughan / Twenty20.com
When financing a home, it's usually a good idea to put down 20% as a down payment. This can result in a lower interest rate, better terms, and allows you to avoid paying private mortgage insurance.
Even so, it's not always possible to put a full 20% down. But that doesn't mean you can't finance a home if you haven't saved up the cash. There are several options for buyers, particularly first-time buyers with good credit, who have limited funds for a down payment or would rather save the money, according to Ruth Shin, founder and CEO of PropertyNest.
Below is a look at five alternative paths to homeownership when you can't afford a down payment.
Government-Backed Mortgages
There are several mortgage programs backed by the federal government that allows homebuyers to put down very little or even nothing at all. For example, the FHA loan program, which is designed to help first-time homeowners, allows you to put down as little as 3.5% if your credit score is at least 580. If your score is between 500 and 579, you can put down as little as 10%.
Loans backed by the Department of Veterans Affairs allow qualifying borrowers to put down nothing, as long as the home's sales price isn't higher than its appraised value.
And if you're interested in living out of the city, a USDA loan may be a good choice. They're designed to revitalize rural areas and are offered at 0% money down, "but you have to live in the area," Shin said.
Dollar Homes
Another federal program that Shin said should be on your radar if you want to buy a house with no down payment is Dollar Homes. "These are homes that have not been sold for six months or more on the foreclosure market, as well as homes that were left abandoned by owners," she explained. It's in the government's best interest to sell these as quickly as possible, so they're often priced well below market value. This means you may be able to afford to buy one with cash, or with a minimal down payment. However, Shin said it's important to note that most of these homes will need renovations.
Seller Financing
In some rare instances, sellers might want to sell their properties as quickly as possible. Shin said these sellers are often more open to flexible payment plans. If you're a good negotiator, you might be able to finance a home through the seller. 
Seller financing, also known as owner financing, means a loan is issued directly by the seller instead of a financial institution. This allows you to cut out the middleman and many of the rules or restrictions that come along with traditional mortgages — including minimum down payment requirements.
Rent-to-Own
A type of hybrid option between leasing and financing, rent-to-own agreements allow you to rent the home you want for a set amount of time. At the end of the agreed upon time period, you're given the option to buy the house for yourself, often at a discounted rate. Shin noted that in most cases, a portion of your rent will be set aside to go toward a down payment for the home, though contract terms vary quite a bit.
Keep in mind that this can be an expensive option. You are usually required to pay an upfront "option fee," which ranges between 1% and 5% of the purchase price. You may also be responsible for all of the maintenance and repairs for the property while you're renting it. Plus, if you decide not to buy the home once the lease is up, you'll likely forfeit any money paid up to that point.
Bridge Loan
A bridge loan (also called a gap loan) is a short-term financing option designed to bridge the gap between buying and selling a home. Because if you buy a home before your existing home has sold, you won't have those proceeds to apply toward the new home's down payment. 
Common among real estate investors and nonprofit organizations, Shin noted that a good financial track record and a high amount of equity in your home make it easier to qualify.
More From GOBankingRates