Average Homebuyer Needs Annual Income of $107,000 in 2023 (Up 22% From Year Prior) — What's Driving the Dramatic Shift?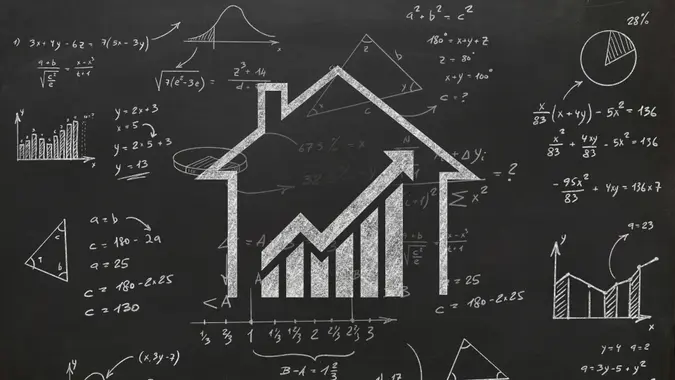 alexsl / Getty Images/iStockphoto
It's no secret that the road to homeownership has been very arduous for many Americans. Inflation, exploding mortgage rates and low inventory have left many homebuyers on the sidelines. And now, a new survey found that you will soon need an even bigger income to buy a house than before.
Indeed, the median household income for home buyers jumped to $107,000 from $88,000 last year, according to the National Association of Realtors (NAR) 2023 Profile of Home Buyers and Sellers.
That's a whopping 22% increase and is the largest on record, according to NAR.
Brandi Snowden, NAR director of member and consumer survey research, said this year we saw that homebuyers needed to have higher incomes to be able to afford available homes. Rising home prices and a rise in interest rates were largely to blame.
"Given the rise in household income, we also saw that recent buyers were able to put a higher downpayment toward their recent purchase, which may have been more necessary given the limited inventory," added Snowden.
Current US Housing Market Favors the Wealthy
The fact that the current housing market favors high income earners is also reflected in a recent Realtor.com survey, which found that down payments have continued to climb, reaching a new high of 14.7% as a share of home price. This translates to a $30,000 down payment, explained Realtor.com chief economist Danielle Hale.
"Higher-income buyers not only have more capacity to take on today's higher housing costs, they likely have more financial resources to bring to the transaction, helping to cut down on the amount of borrowing they need to do at today's higher mortgage rates," said Hale.
Impact on the US Rental Market
The NAR survey also found that first-time buyers made up 32% of all home buyers. This figure is up from last year's historic low of 26%, but still well below the 38% annual average since 1981.
In terms of age, the typical ages for first-time buyers — 35 years — and repeat buyers — 58 years — declined slightly from the record highs of 36 years and 59 years, respectively, last year.
"The rising income requirements for homebuyers are causing many potential buyers to continue renting, driving up demand for rental properties," said Sipho Simela, CEO and founder of Matrix Rental Solutions. "This increased demand can lead to higher rents, making it challenging for renters, especially those with lower incomes, to save for a down payment."
In turn, Simela noted that the competitive rental market may result in bidding wars and limited availability of affordable rentals.
"Additionally, the reduced supply of affordable housing due to property sales can worsen the affordability crisis for renters," he added.
What Can Homebuyers Do Despite Turbulent Market?
According to Simela, potential homebuyers should consider financial preparation to best navigate a challenging market.
"Exploring diverse financing options, such as community finance programs and working with real estate professionals, can provide expert guidance tailored to their unique circumstances," he added.
Unfortunately, even with mortgage rates starting to slightly decrease, the long-term inventory woes that have left them with fewer for-sale options to choose from — coupled with decades-long underbuilding — means that low inventory and a competitive housing environment are likely to continue to be factors buyers must contend with, Realtor.com's Hale said.
"In this housing market, it pays to be financially prepared. Buyers should set a budget and make sure they're comfortable with the payments," she said.
She suggested homebuyers use guidance affordability calculators, such as the one at Realtor.com, to better understand how lenders will determine what applicants can qualify for.
"Once a buyer has zeroed in on the budget, using online tools to help focus their housing search on properties that meet their needs and their budget will help them focus and conserve emotional energy for the home buying journey," she said.
In addition, she suggested that buyers explore down payment assistance resources. These may be available to help would-be buyers meet their goal sooner. A variety of mortgage options available from their lender may also be provided via examination of said resources.
"Certain types of loan products, such as VA loans, enable homebuyers to put zero money down and also tend to offer lower mortgage interest rates than similar conventional products," Hale added. "For eligible homebuyers, who qualify based on their military service to the country, the VA home loan can be a powerful resource."
More From GOBankingRates